I've started to realize that George Bush Park is underappreciated.
We go there a lot, but it rarely gets my blog love.  Sometimes it is hard to drum up excitement about going there.   Some of this is due to its proximity – it's so close that it feels like going to our backyard, and how exciting to talk about is that (unless you have a really cool backyard)?  Some of it also is about the terrain.  It is kind of a prickly sort of place, with the potential for lots of thorns and pointy branches and pokey things.
But we forget, until we get there, that it is actually a beautiful place.  Often when we are hiking in the park, I hear a refrain from this song in my head, an Antje Duvekot song called "The Bridge" (although I see online the same lyrics for a song by Shaye called "Beauty", unsure about the true songwriting credit), that goes
You will find beauty in the toughest of places/and I will be thinking of you out there
This day we went was unseasonably warm, and towards the end in the bright sunlight, Rascal and I were having a hard time.  We both have our reasons why.  We still have to get our track log off the GPS to find out how far we went, but I think it was around four miles.  We found a cache, but we also found lots of places caches weren't, and maybe could be, if we can get some of our own put together to hide.  But mostly, this day was for the dogs.  Here are some photos of the day: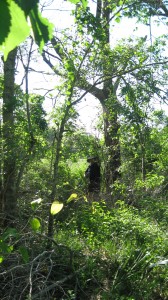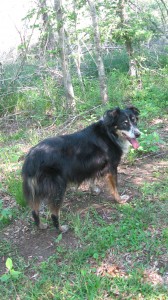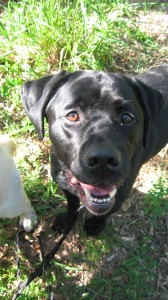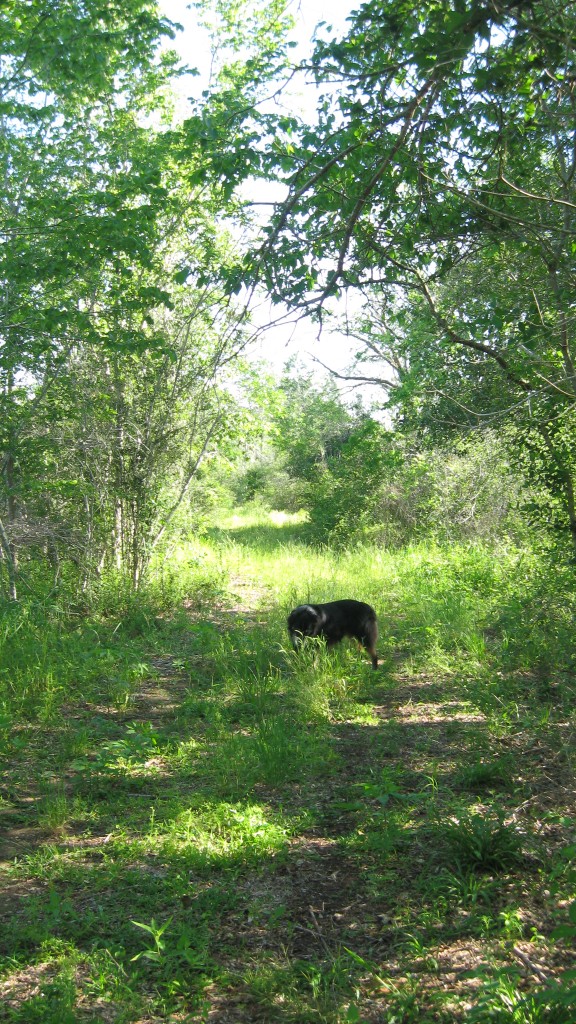 This hike: Parked at the new "Freedom Park" area, in the back right hand corner.  Walked along the pipeline until reaching a collection of downed trees.  Found a path to the right, followed this down to where it opened up to the bayou, turned left at the bayou and walked along it for some time, then turned around and came back out the way we came.