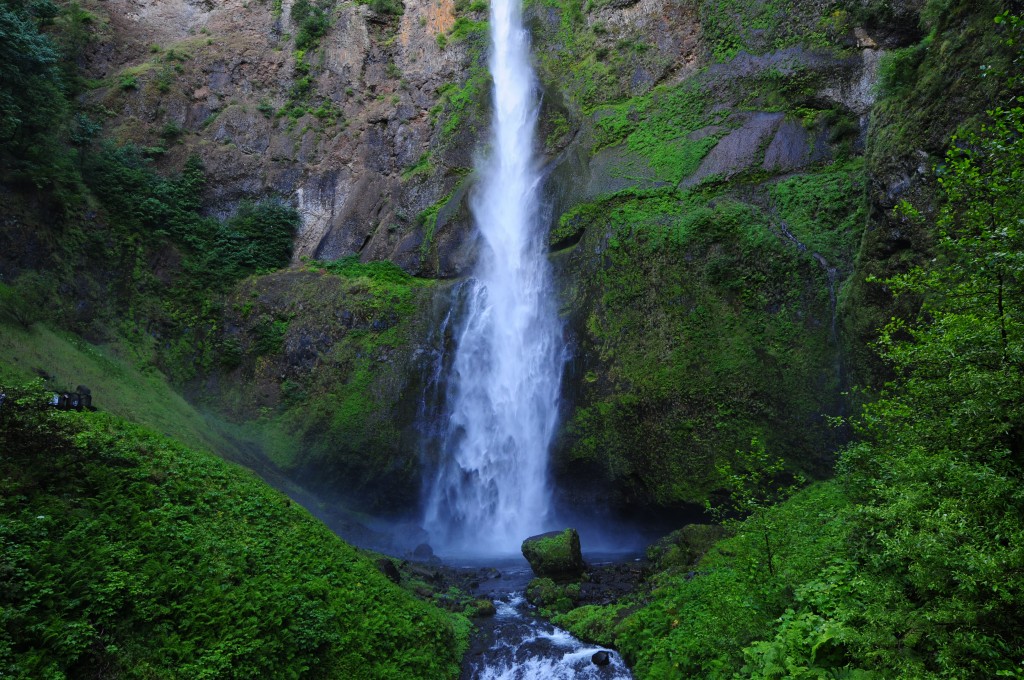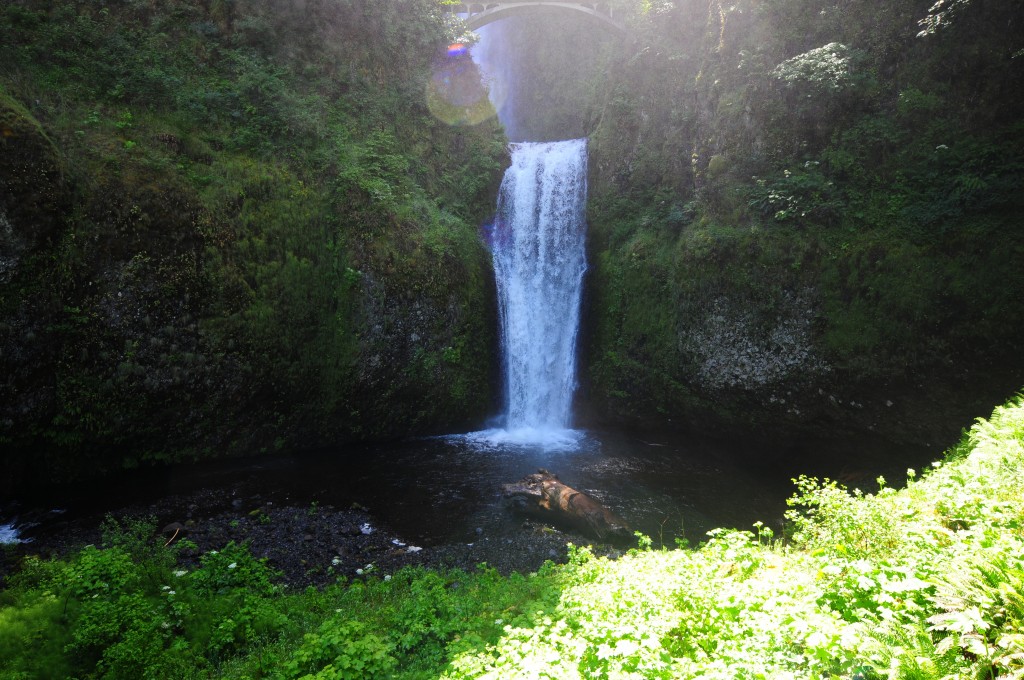 After Bridal Veil Falls, we had continued along the Crown Point Scenic Highway that runs parallel to I-84 on the south side of the highway.  We stopped at Multnomah Falls and did the climb up to the Benson Bridge, took some pictures, and checked out the gift shop. We didn't do the traditional caches there because for some reason I did not load them, so we will have to come back someday.  We were going to check out Oneonta Gorge after that, but we actually just weren't in the mood, what with the argument earlier and being hungry and all. So we pointed the car west and headed towards Portland, and food, and other fun caches.
There was one cache in Portland that we really wanted to get, but turns out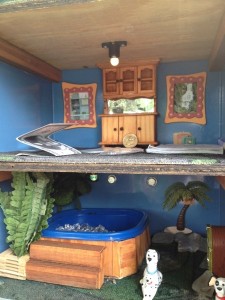 it is in a location that is not accessible on Sundays.  Darn!  It was around the corner from a Taco Time where we could have lunch (max amount of Taco Timing when we are in the Pac Northwest!) and a really, really cute TB hotel (Shelrik's Happy Cache Inn).  Here is a picture of the inside of it:
After this, we realized we needed to make some time in order to reach the night's destination in time. To get to the coast, we had to go through Tillamook State Forest. Maybe it was because I was wearing these sunglasses that make the world a better place (brand name: Costa's: seriously the best sunglasses ever), but Tillamook was so incredibly beautiful. We didn't stop a LOT, and we ended up not going for the grandfather cacvhe out here in the interest of time, but we did stop a few times for caches and general exploring, including finding this hidden waterfall due to a cache. Here are some of the photos from out there. Definitely a place worth exploring more in the future: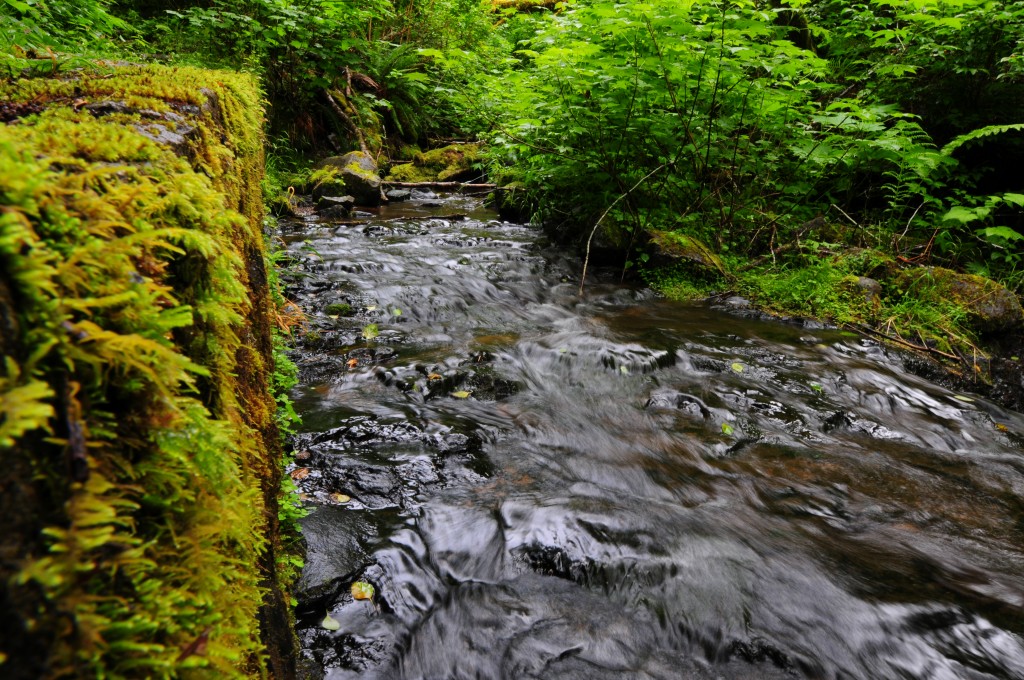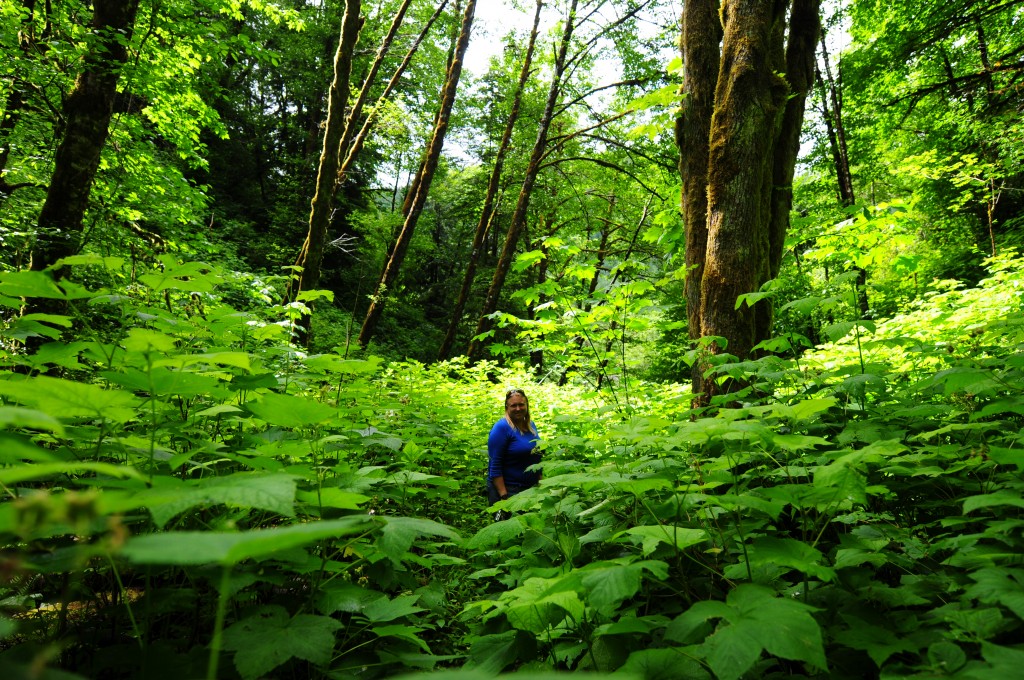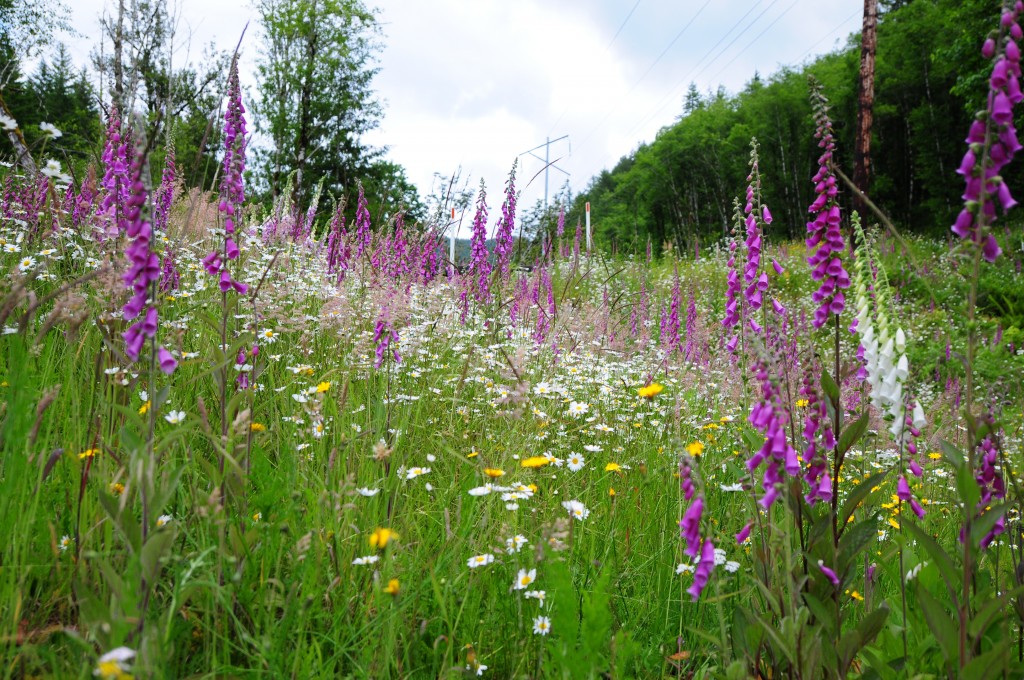 In my opinion, this forest was one of the highlights of this trip. It is 364,000 acres located just 40 miles west of Portland along Hwy 6. You should check it out if you are ever in Portland!
After this, we reached the actualy coastal town of Tillamook, where the cheese is made. I had to stop at the creamery. I ended up buying this cutting board and knife set and two blocks of cheese, summer sausages, and crackers that we ended up eating off of for the rest of our trip.
Finally, we made it to Nehalem Bay State Park, our campsite for the night, and base of operations for our hike into Oswald West State Park, which was so cool it deserves its own post. Next time I have computer time, I will tell and show you all about this jewel of the Oregon Coast.