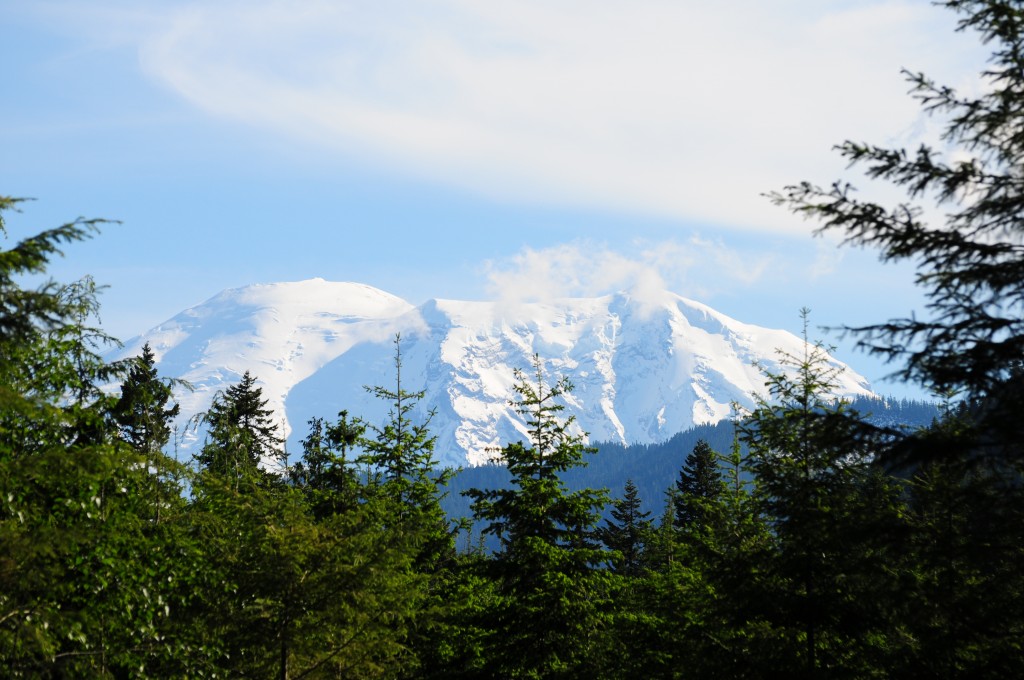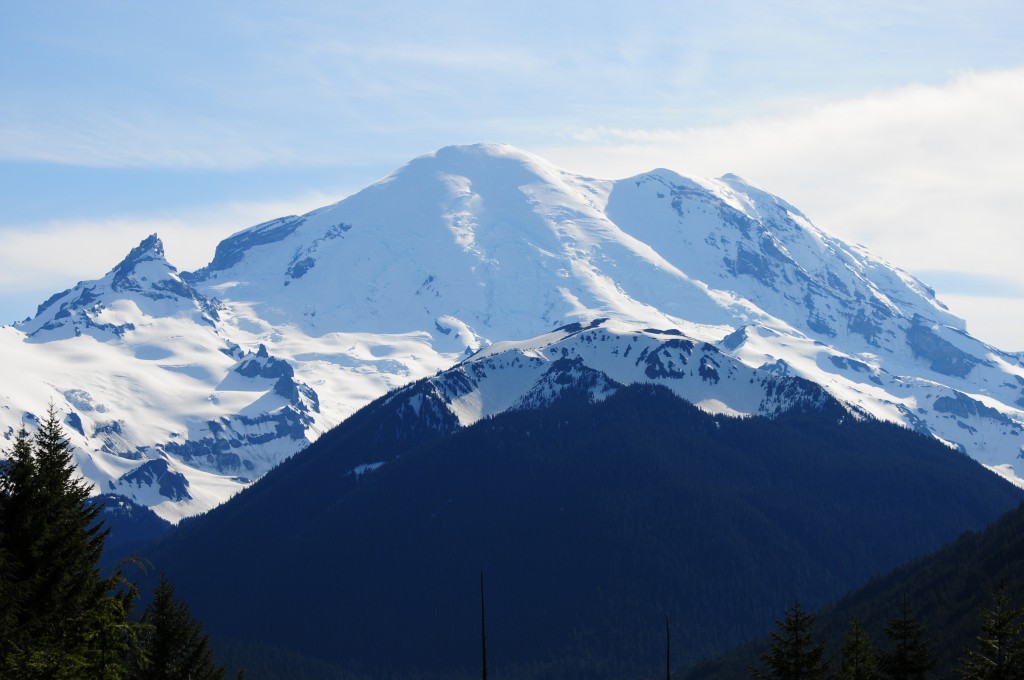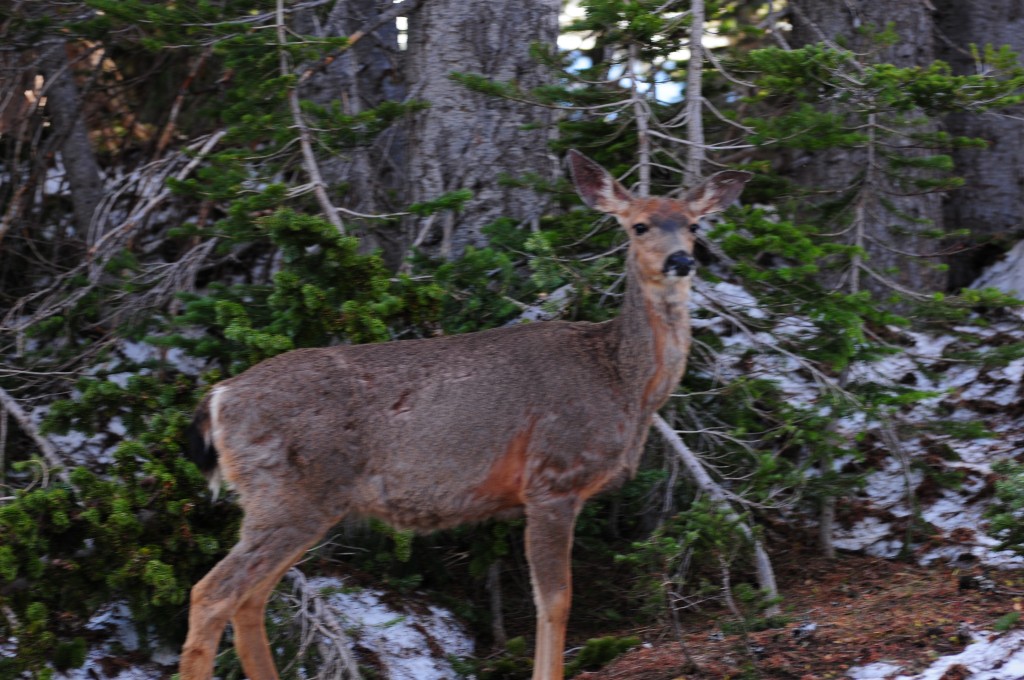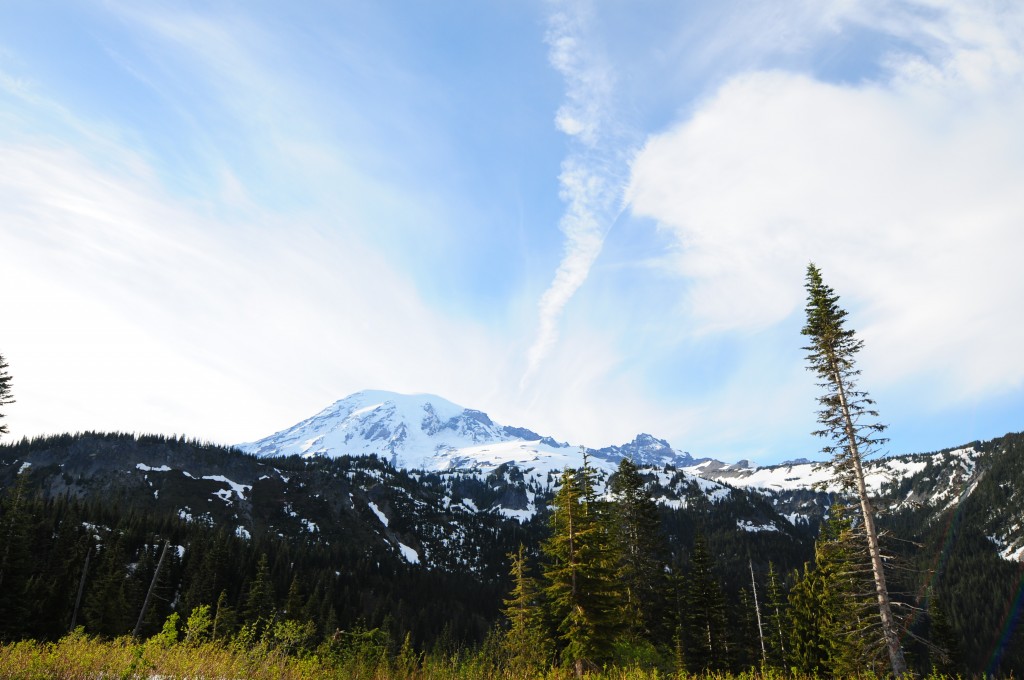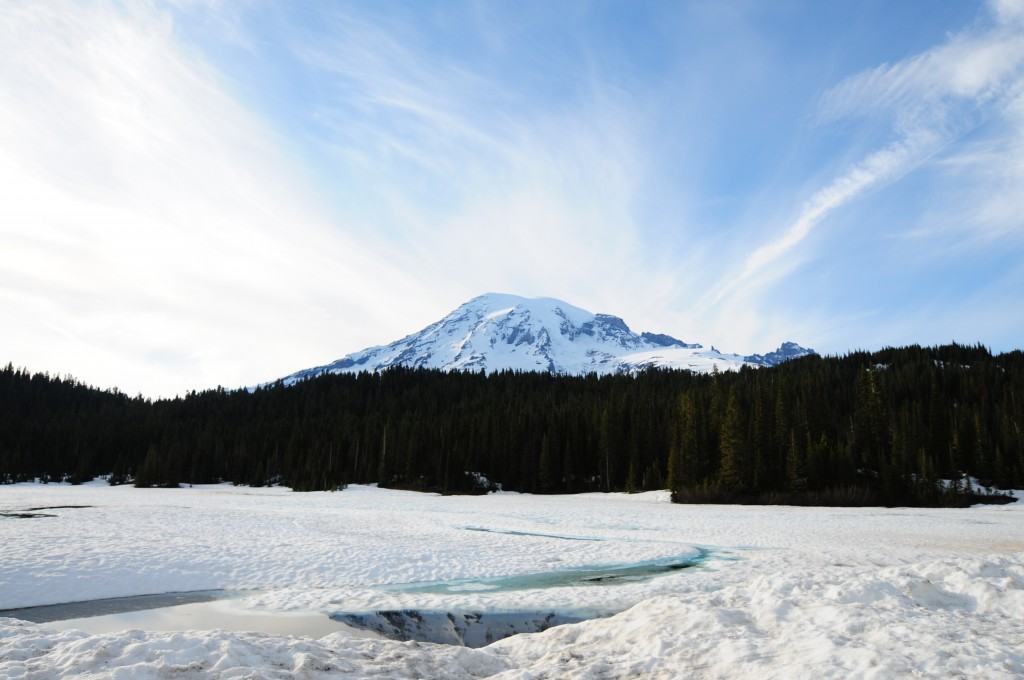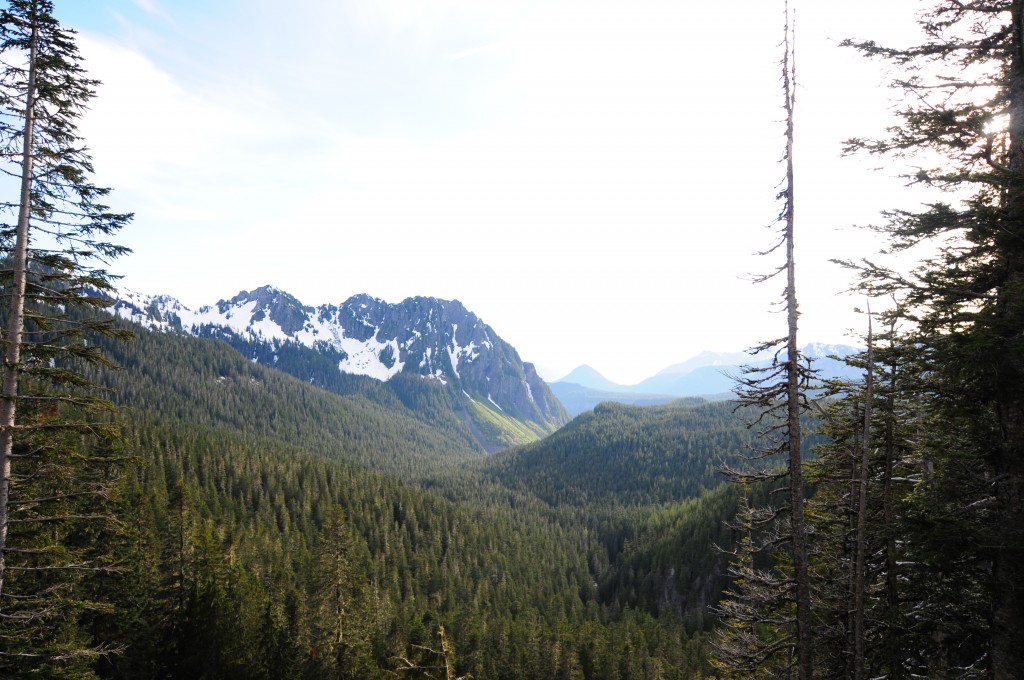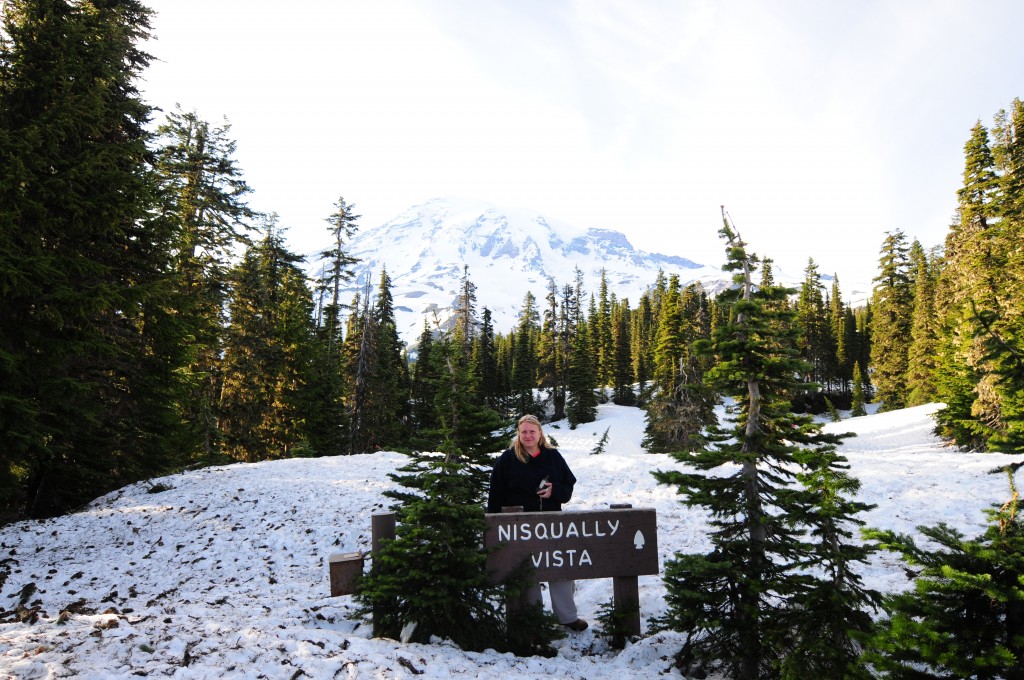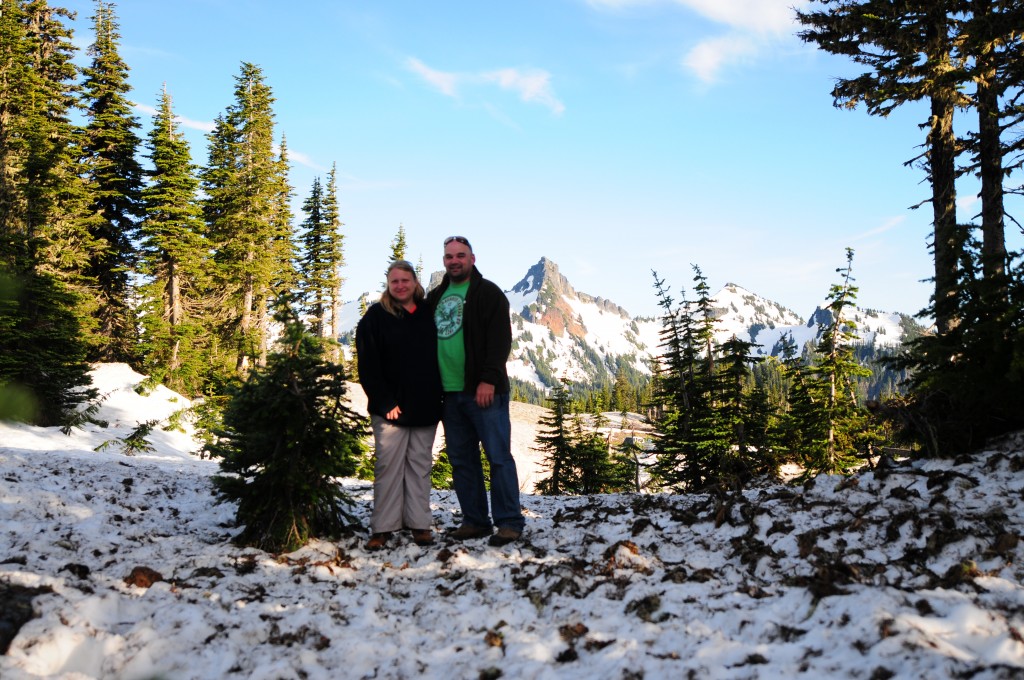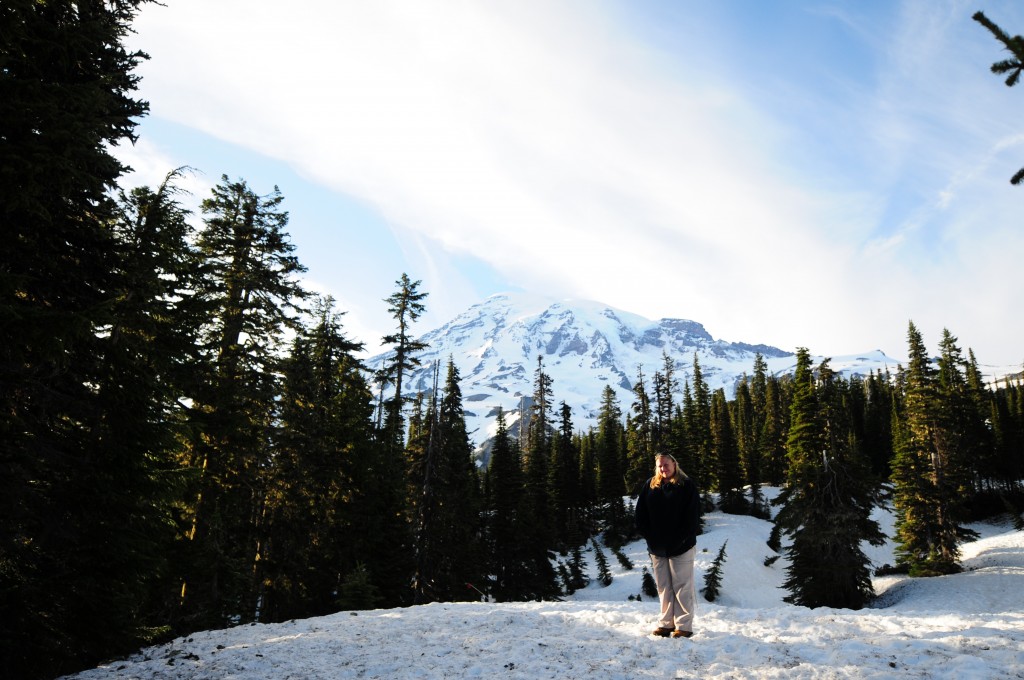 After our adventures in Hyak, we headed back to our cabin in Greenwater, planning to take it easy. We could not resist the double lure, though, of the Natchez Tavern, where we had awesome cheeseburgers, and further exploring towards the direction of Mt Rainier National Park.
The section of the park that was closest to us, Sunrise, was temporarily closed in the couple of days we spent there. It was being used as a staging area for an attempted recovery of the body of Nick Hall, a young park ranger who had died the week before while rescuing hikers. A group of experienced hikers were making a descent of the mountain when two of them slid into a crevasse near a glacier at 13,700 feet. Hall was among the rescue rangers who responded to the distress call by arriving in a Chinook helicopter to help pull the hikers out. The winds were upwards of 40 mph and dark was approaching as the third of four hikers was being loaded into the rescue basket. Somehow during the commotion of the rescue, Nick Hall lost his balance or his hold, and fell three thousand feet. He was unresponsive afterwards, and confirmed dead when rangers finally reached him, several hours later. It was too dangerous to continue the mission after his fall, and the fourth hiker had to make her way down the mountain on foot with hiking rangers who had stayed behind with her.
We thought a lot about Hall as we headed to the Nisqually Vista area of Rainier, taking pictures of this mountain from every angle. We thought that it was such a clear day that surely the efforts to retrieve his body would be successful, but ultimately it was another week before he was able to be brought down. His memorial service was held the next day, as we were leaving the park. Flags were at half mast at the ranger stations. The park was sad and surreal in its grief to be losing one of their own.
On the nearby Chinook Pass, recently opened for the season, eight foot packs of ice lined the sides of the road, a crystal clear reminder that out here, the wild is a double edged sword, both blindingly beautiful and chillingly dangerous at the same time.