We've been home for over a week, recovering from our latest adventure.  It took us a while to come back because we were really exhausted from lack of sleep, and then from trying to play catch up with work and the house maintenance.  Part of me feels like the Facebook pictures say it all,  but here are some you haven't seen.  I call this the "Dorkiest Kayakers Ever" series.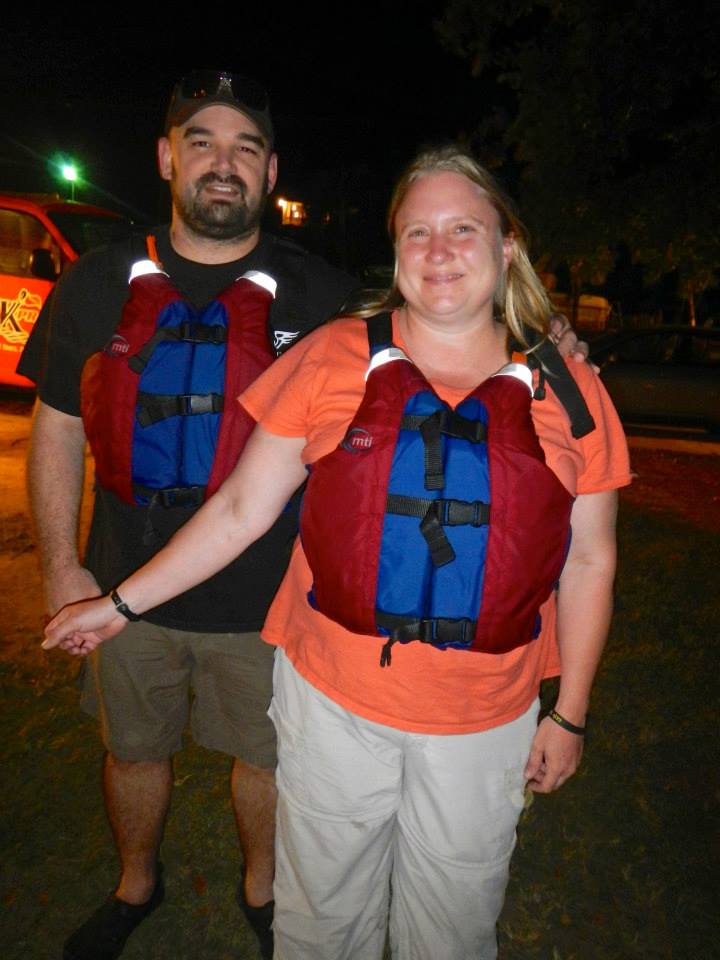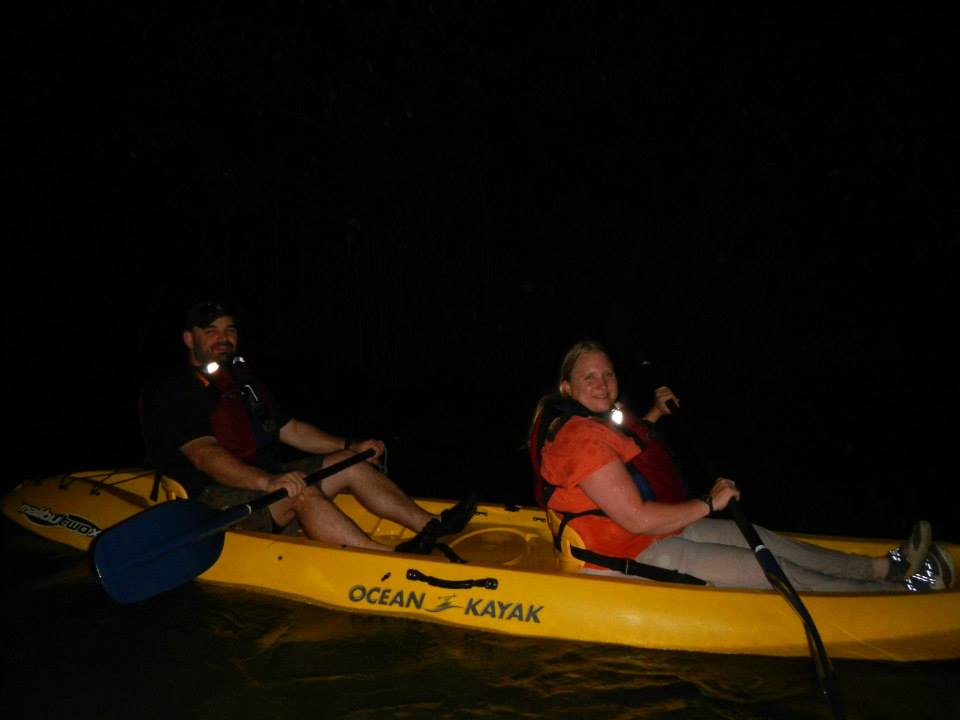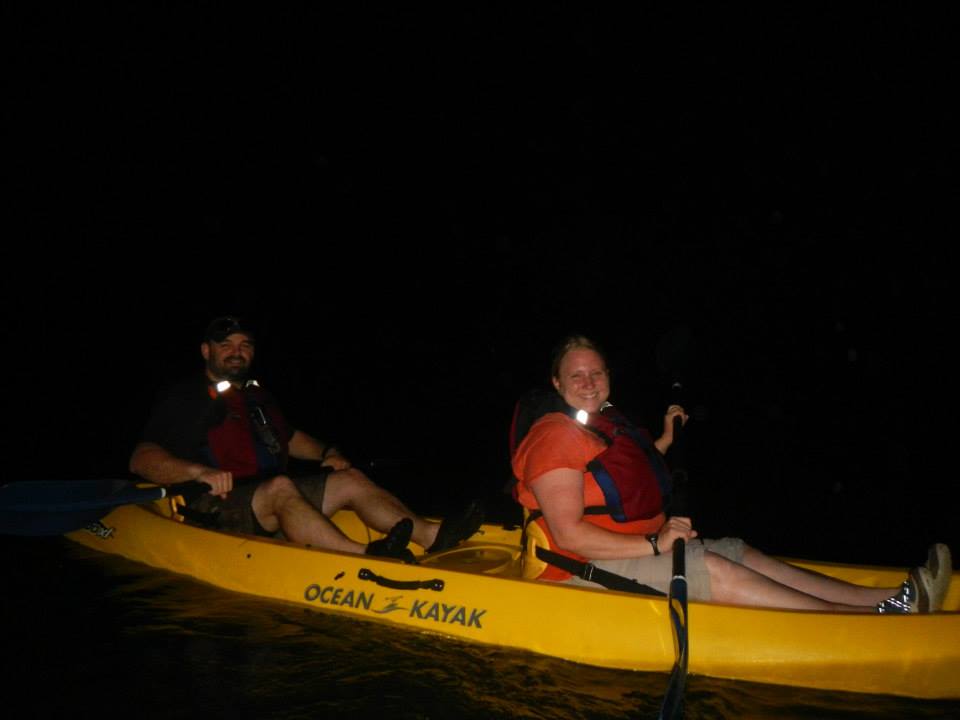 This was us on our Bio-Bay excursion in Fajardo.  I would totally do it again, even if we did look like dorks.  I enjoyed the trip through the dark mangroves, up the little channel on the way to Laguna Grande, following a strand of twinkling lights on the other kayaks. Even thought we were using the lights to navigate through the channel, I think it would have been so much better without so many people.  They were disturbing our serenity.  I think I might look for opportunities to go night kayaking with a small group of friends, instead of at a tourist stop like this.
Still, it was great to experience something so rare – the bioluminescent bay.  Our tour guide told us there were only five bioluminescent bays that were still active, three of which were in Puerto Rico.  The best one is in Vieques, but we didn't want to spend money on another hotel by crossing over to that island, so we did this one in Fajardo.
I was expecting something more dramatic in regards to the water lighting up, but we realized later it was because there was a little false advertising going on.  In the pictures we saw before we went, there was a blue light shining under the kayak, and vibrant lights from the paddle hitting the water.  J pointed out later that under the image, it said "computer enhanced".  Really, what it looked like, once you reached the Laguna, was silver confetti when you ran your hand or the oar through the water.  Even though it was less spectacular than I thought it would be, it was a neat experience that I might only have once in my lifetime.  If I ever have the opportunity to take the kids on something like this, though,  I am definitely springing for it.
The water lights up because of the action of dinoflagellates (pyrodinium bahamense) that light up when they are agitated.  The motion of your hand or the paddle running through the water gets them all worked up.  The luminescence is a defense mechanism in response to a perceived threat, potentially to attract attention to the predator or to warn them off.  These organisms only exist in rare and fragile ecosystems.  We were lucky to see it.
We would have liked to go snorkeling or on an "aquafari" but food was so expensive there that we tried to save money by not indulging our every whim.  I will post some more pictures and explanations about our excursions to Old San Juan, El Yunque, and the beach areas another day.