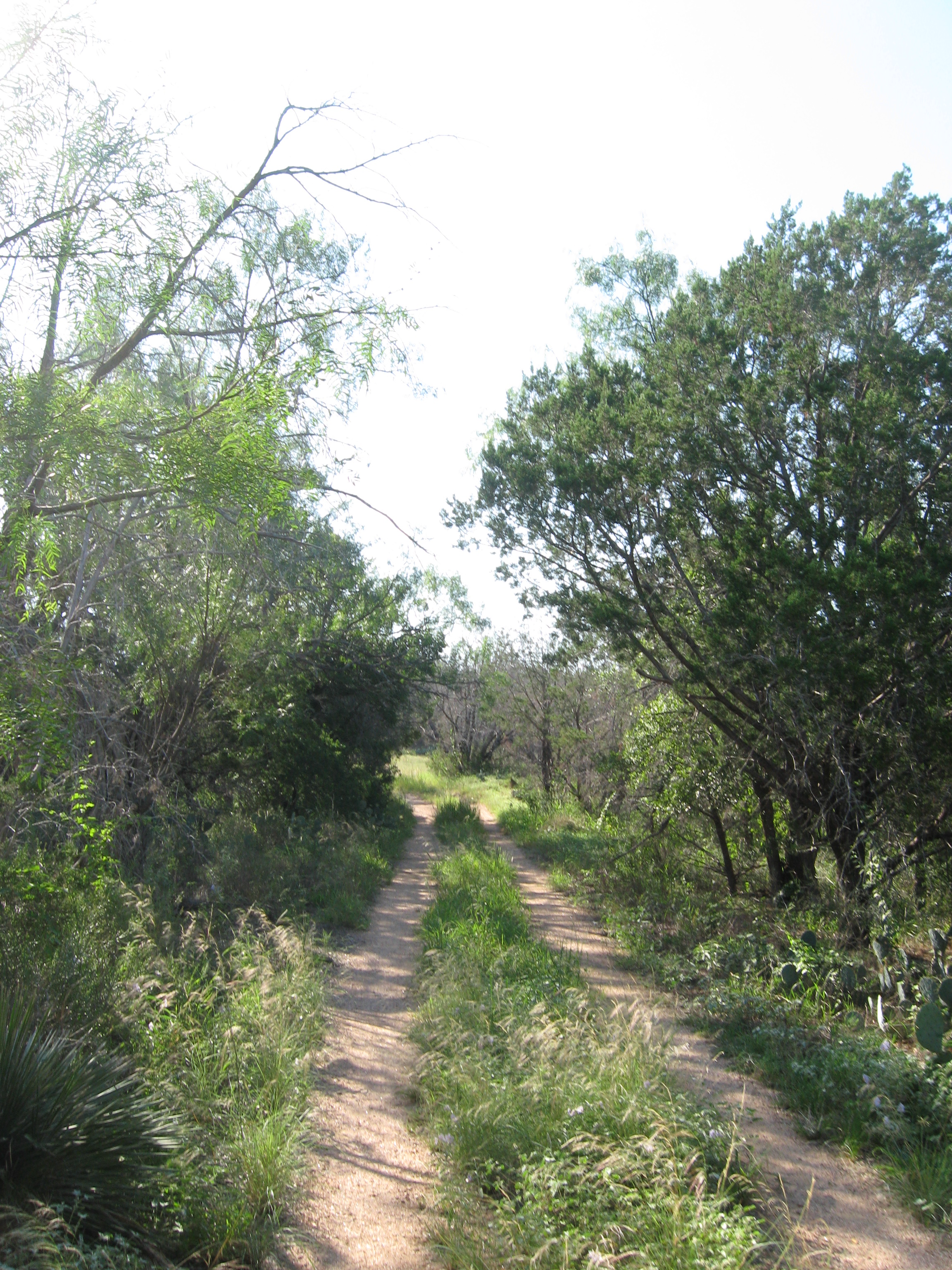 Over the weekend, we headed out to Burnet, Texas for a weekend getaway.  This was a trip that ended in adventure, education, and eventual disappointment.
First off, I will admit that originally I was mispronouncing the name of this town.  I was telling my "sisters" about the trip I had planned there, and Stevie Muree corrected my mistake. She told me a funny story about being interviewed on the radio, in which she told a story about being recognized as the rock star that she is, in Burnet, of all places…only she also said the name wrong.   The DJs went quiet, shook their heads, and set her straight, and she vowed to never make that mistake again, even to the point of putting a bumper sticker on her guitar case to remind her that it's "Burnet, Durn it!"  (can't you learn it? is the rest of the expression).
We came to Burnet with a single purpose, which I will eventually explain.  However, we had a whole day to kill.  We decided to spend it geocaching at Inks Lake State Park, checking out the caves at Longhorn Caverns State Park, and tasting some Texas wines at Perissos vineyards.  We also soaked up the sun dipping our sweaty bodies in Lake Buchanan after a long day of being out in the hot Texas sun.
I had never been to Inks Lake SP myself, actually, but had intended to go there on an ill-fated trip back during the Spring Break of 2007.  That is a story for another day, but suffice to say, I never made it there, since my vehicle was totaled in Luling and our trip had been cut short.  J had been there once for a Texas Challenge years ago but hadn't explored the park hardly at all.
We were a little mystified at first at how to access the trails we wanted to hike on, but we figured it out after burning some time driving through the park.  You could get a start on the trail from the camping area, but it would be a much longer hike than parking at the trail head outside the park proper.
We had a great time hiking around the Pecan Flats area, grabbing the TPWD 2013 Geocaching Challenge cache  and another cache called Pecan Flat.  There were some cactus hazards, though.  During the hunt for the first cache, there were these small tubular cacti that kept getting caught on my legs, leaving little spines that I continued to rub across for the next twenty four hours.  The second cache involved crossing a whole field of prickly pear.  I tried to avoid them by going a different way than J to the cache, only to end up brushing against stinging nettles and then whining about it until I got some cream on those spots.  Nothing turns me into a bigger baby than stinging nettles!  Scenes from this hike: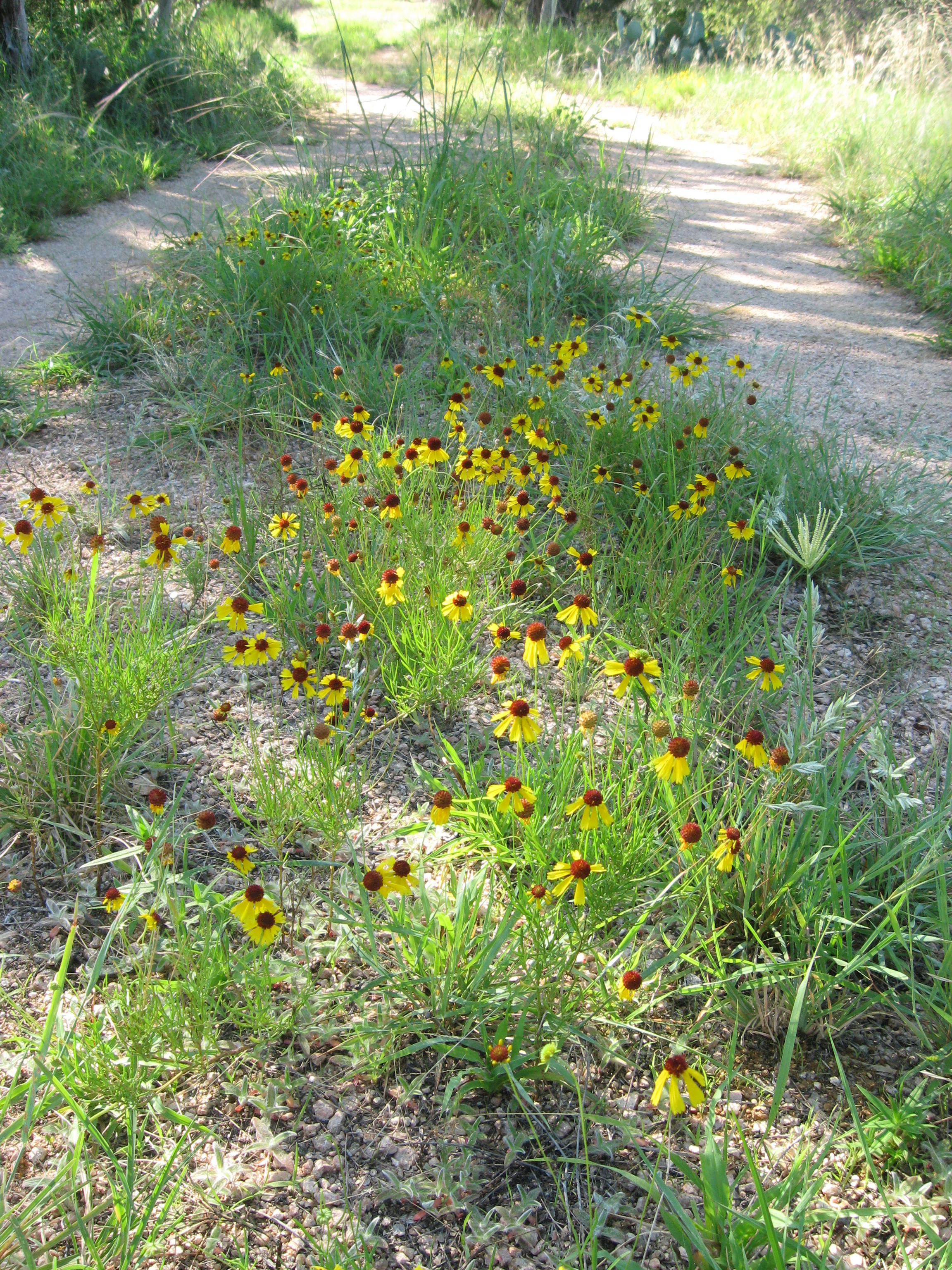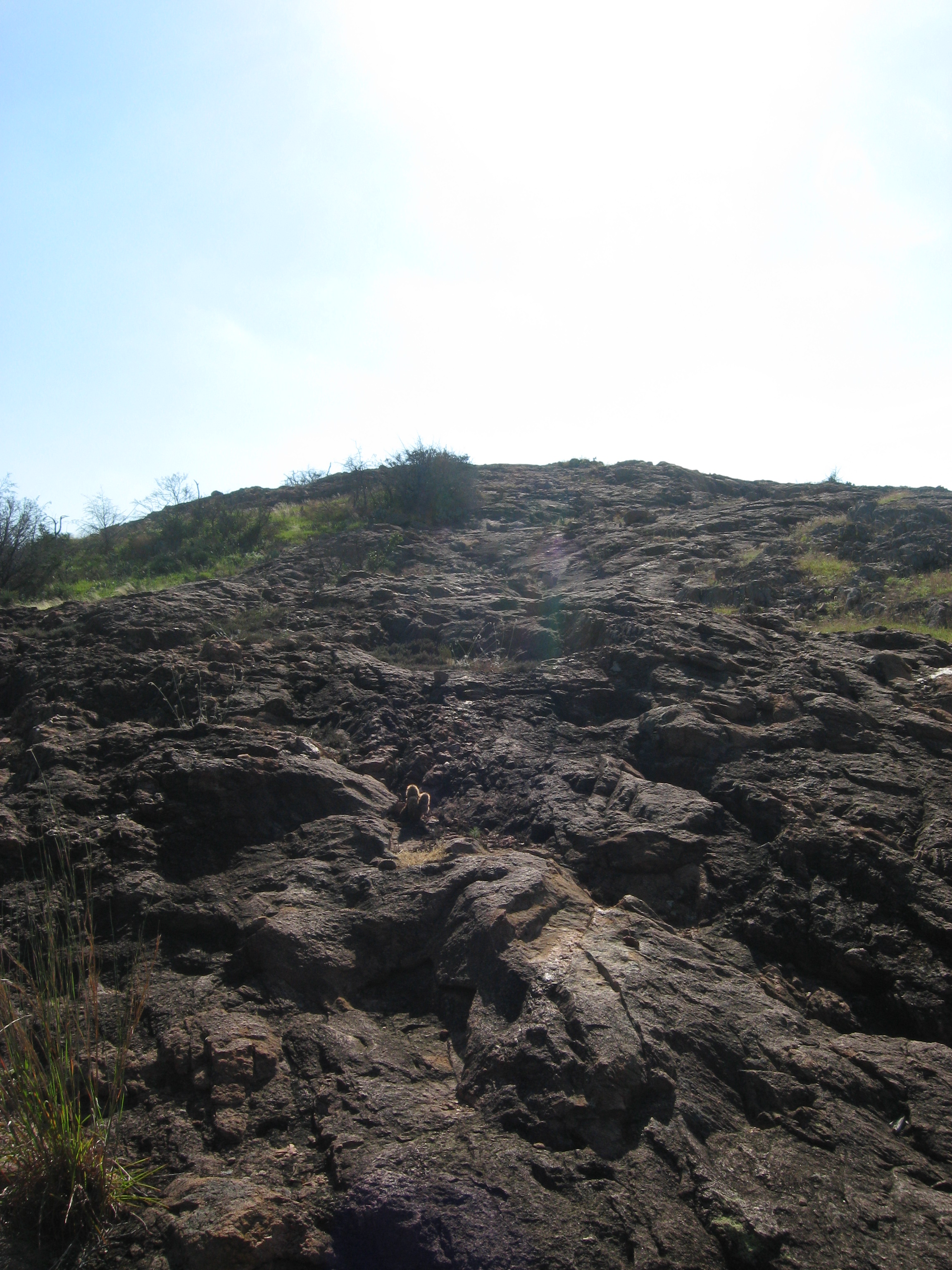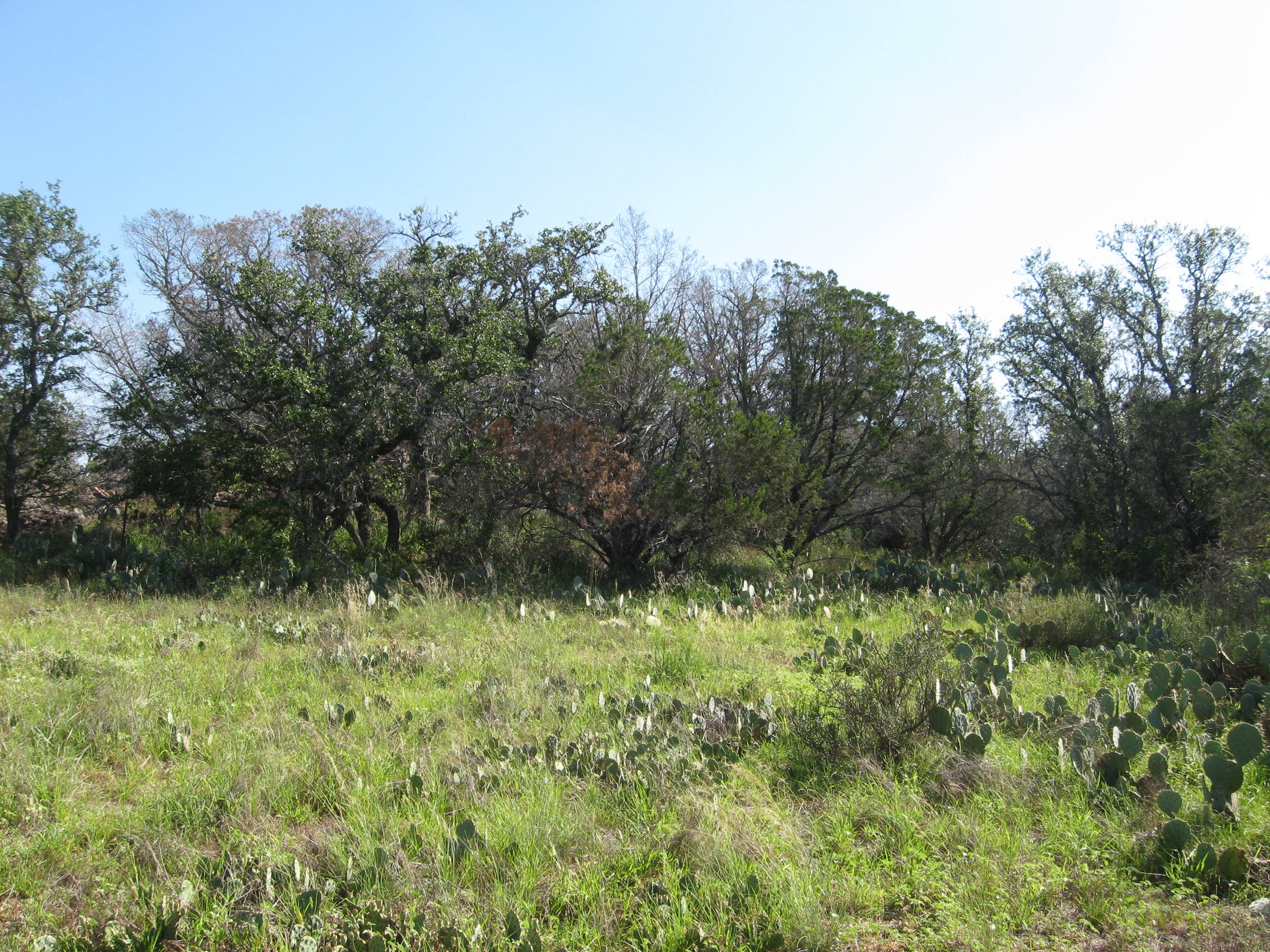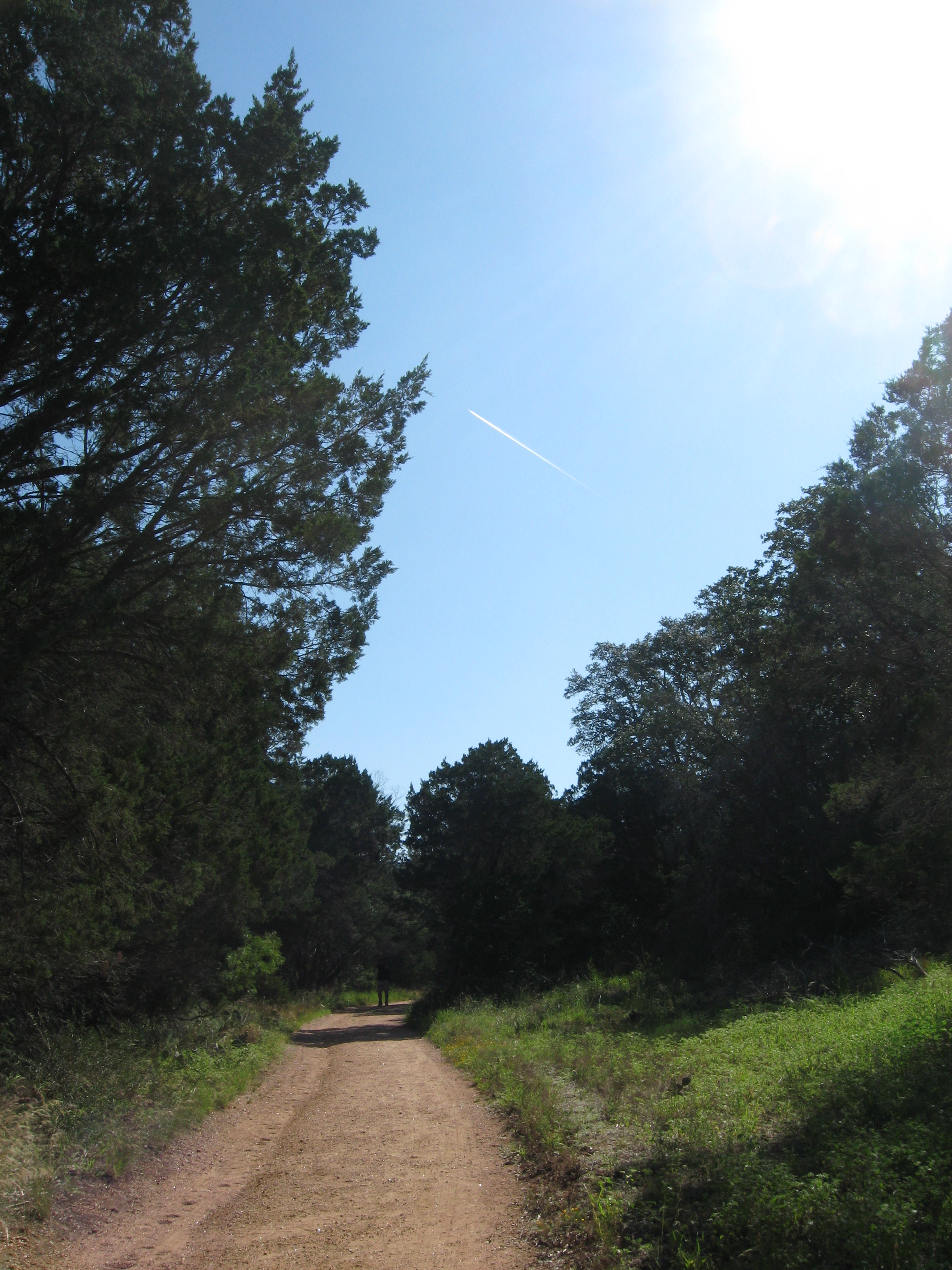 After this, we went across the road to the trail on the other side, grabbing TSP 4 – Gniess Oak and Rocky Top.  At this point, we had been out there for about two and a half hours, and were both starting to get overheated.  We got in the A/C, drank another entire bottle of water (each had a water bottle along the way), and stopped at the Hoover Valley Cafe for lunch.  It was delicious.  They use a special bun for their sandwiches that is sweet and fluffy (I read online later that they obtain them from Sweet Mesquite in Houston – will have to check that source out).  I would recommend this as a great place for lunch if you are in the area.  Here is a down-home youtube commercial if you are interested:  http://www.youtube.com/watch?v=2KC4zYBZ45M
We were still pretty hot, even after the lemonade and A/C, so when I suggested going to the winery across the street, J balked at first.  He had this idea that a winery visit would involve walking through the fields looking at the grapes, maybe a grape-stomping; outdoor activities that he wanted nothing to do with at this moment.  When I convinced him there was indoor shady seating just to taste the wine to pick out a bottle to take home, he went along with the plan.  I liked one of their reds the best, but was too cheap to spend almost $50 for the bottle, so I got a 2010 Sweet Lucy white wine for about half that price.
After this, J really wanted to go swim in the lake, but it just didn't make sense to drive back to the Willow Point Resort where we were staying, only to turn around and come back down this way to check out the Longhorn Caverns.  Plus, the caverns are only open from 10 to 4, so it just made sense to stop by there first.  It was fifteen 'til two when we walked in there, and so we caught the two o'clock tour.
There is a lot I could say about the Caverns, so I think I will continue the story on Episode 2.  We are currently addicted to watching Breaking Bad on Netflix, and it has been slowing our stroll, but I hope to pick up the story within a day or two.