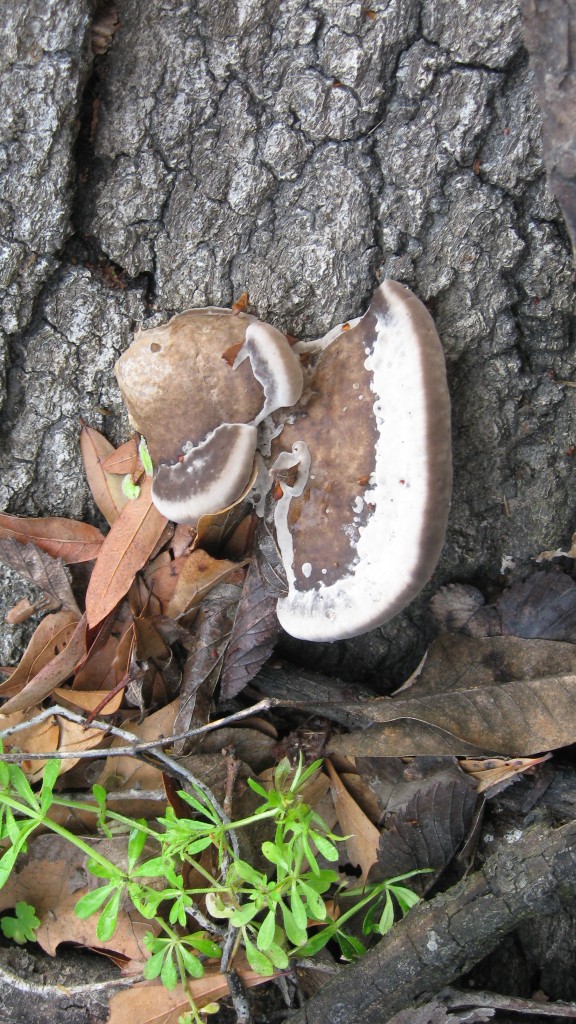 Monday was a holiday for me, but not for J.  The kids were still gone, and I had no idea what I was going to do with myself.  I considered some more mundane pursuits, but ultimately decided I really wanted to play outside, after spending most of Sunday indoors.
So I posted a thread on the Houston Geocaching Society forum, and next thing you know, I had the company of two fun guys on a Monday morning, and we set off to explore the inner boundaries of Bear Creek Park.
Bear Creek Park is on the west side of town, and boasts 2153 acres of fields and forests.  It is a multi-use park, with soccer fields, equestrian trails, and even a little mini-zoo, with a small collection of exotic animal exhibits.
  We started near this cache I had found years prior, and then walked back into the forest and in a huge circle for about an hour and a half, finding five caches.  We were roughly near the equestrian area.  This park is in a flood plain and with all the recent rain, it was downright swampy back there.  Good thing we all had boots on.  The water was ankle deep in places.
The caches near here named little piggy 1, 2, and 3 were very cute.  There was a lot of bird activity going on, but I forgot the binoculars.  Mossies were terrible.
There was a lot of fungus among us.
After this, we decided we were tired of the sloshing about and headed for what we thought was a drier series of caches: The Elements Series.  This is a series of 100 caches along a reservoir, each highlighting a different periodic element.
We found about 15 of them, and would have found 20 except the water was too high, and the caches were now watercraft-accessible only, unless you wanted to swim with the snakes.  This took us another couple of hours.
I saw many signs of wildlife out this way, but no actual animals except the birds.  The bird activity was gratutious.  I think I even spied a loggerhead shrike from a distance.  At one cache, we spooked a flock of vultures that was about 50 members deep. 
Fresh deer scat: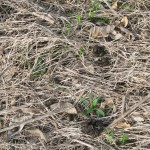 The feral hogs have obviously been wallowing out this way, and left deep impressions on the sides of the reservoir.
(and…the rest of the story will have to continue after a game or two of Uno with the boys and bedtimes)…