On Saturday, we drove up to Buescher State Park to hang out with our friends.
Okay, so we got a "smilie" for it, too, since it was a geocaching event.  An event, for those of you who don't geocache, is a gathering of other geocachers.  Usually our events in the Houston area are hosted in restaurants, but some are at parks.  Some of them revolve around a common interest or activity.  We passed up a dog park event and a canoeing event this weekend to come to this.  This one was a camping event, and it is the eighth camping event our group (usually Diane, gsguru, specifically), has hosted in the past couple of years.
Anyways, after much back and forth, we decided not to camp, but to hang out for the day, go for a nice hike with some of the group, and participate in the potluck dinner.
We stopped on the way to grab the cache at the location I talked about in the previous entry.  Then, we stopped again for lunch at Hruska's.  If you are ever on 71, you have to stop there!  Delicious treats abound.  Apparently, they have been using the same polish recipe for their kolaches since 1962.  They have 16 different varieties.  The hamburgers are also outstanding, and so are their specialty fruits and nuts.
The wildflowers along the drive were putting on quite a show.  Not many bluebonnets, but at least a dozen other varieties.  Finally, we got to the park and checked in with our friends.  For a while, dogs outnumbered people at our campsite (eight furry folk in attendance!)  After some time, we left the older boy with Diane and set off on a four mile hike with our dogs and two other ladies:  "Gigi and JoJo", from Austin, and Arlene, of "davarle", from the northwest side of Houston.
The hike we were doing was primarily motivated by the desire to find a series of Harry Potter themed caches in the back of the park, but in the end, it was really the therapy of the woods and letting the dogs have a fun romp that was our reward.  Here are pictures from along the way: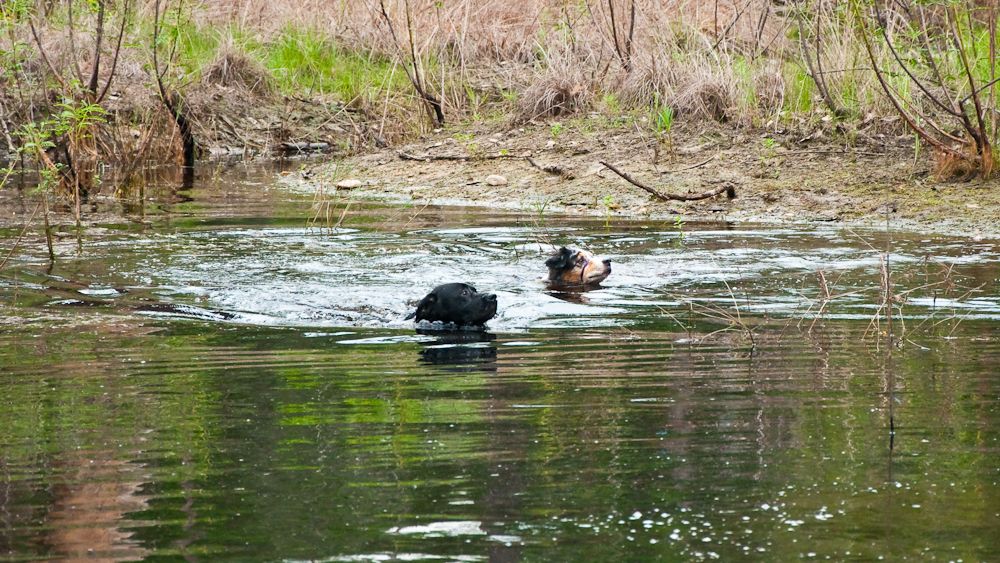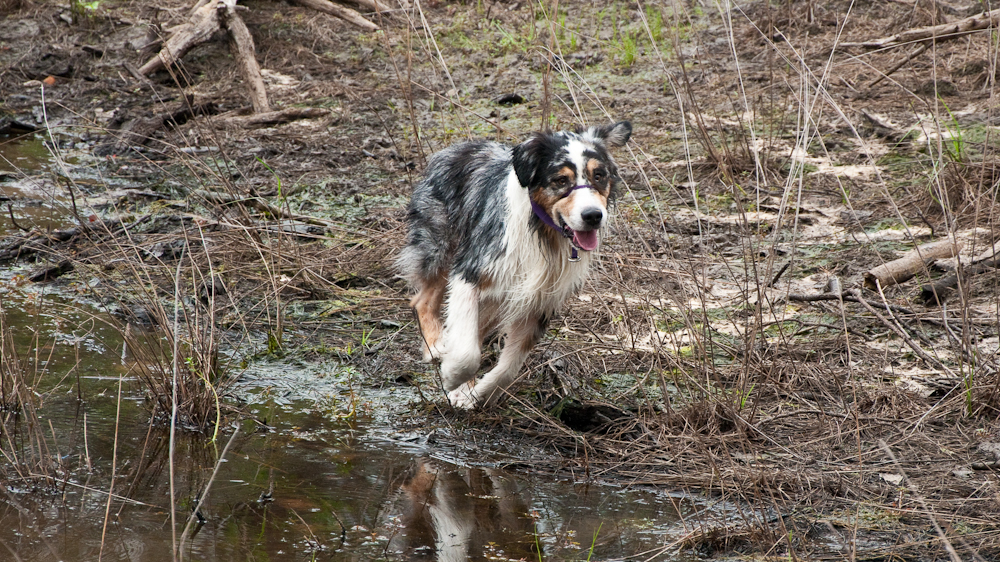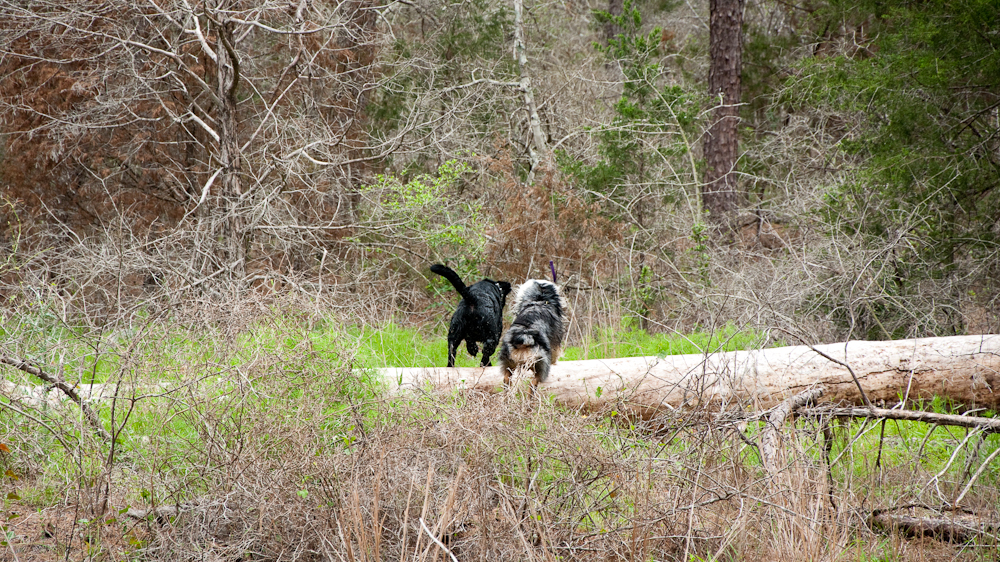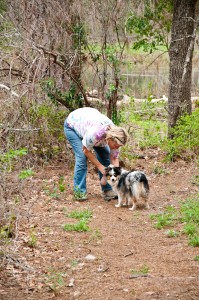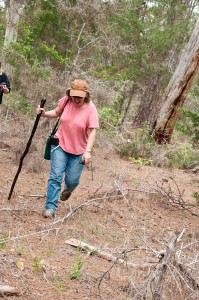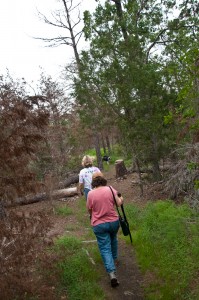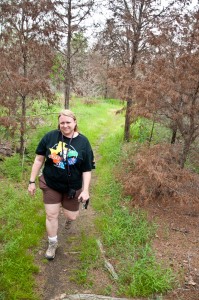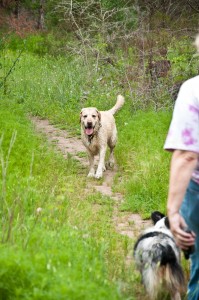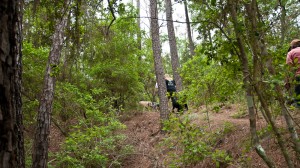 This hike really carved this park into our hearts.  The terrain was awesome and the woods calming and beautiful.  We want to come back when the ravines we saw have water flowing through them.  We want to come back and rent one of the nice little mini-cabins (#3 specifically) and stay the weekend.  It was less than two hours from our house, and even better than Lake Texoma SP.  Come see for yourself!