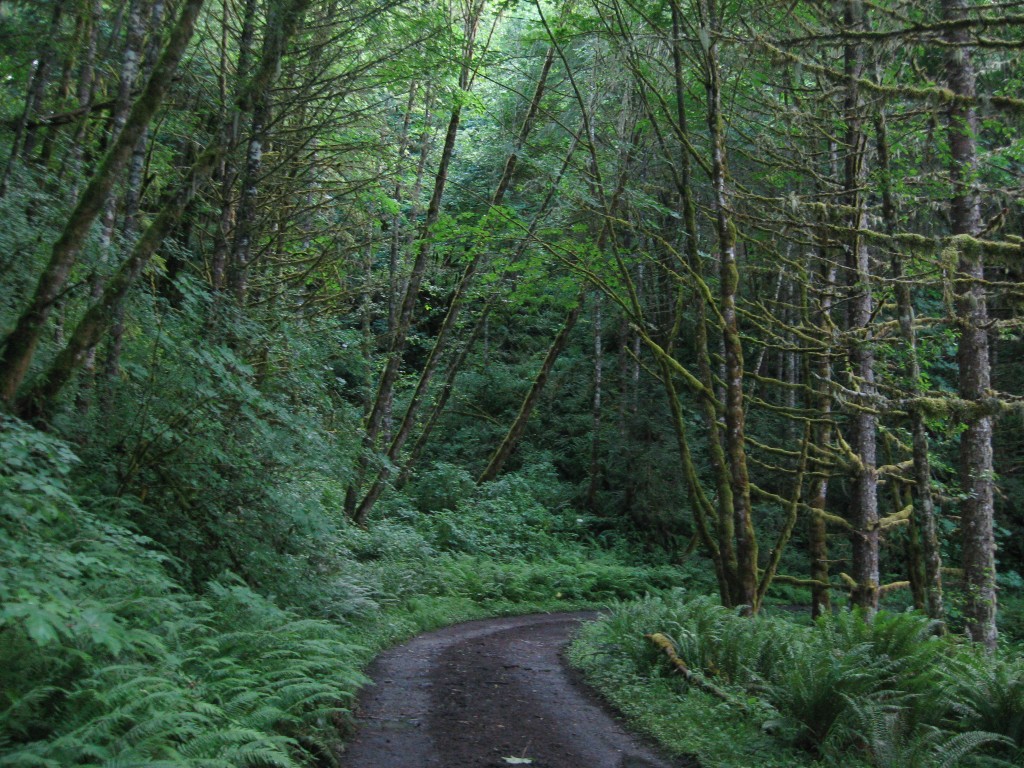 So, our fourth day in to our vacation, we were in the heart of Oregon, traveling north up I-5 towards Portland. Our goals this day were some of the oldest geocaches in the world, including the site of the Original Stash (the very first cache, placed in May of 2000).
I shouldn't diminish the events that came first, though. The day before, after our rainy adventures along the Rogue Highway, we had gone just a little south after hitting Grants Pass, and then to the east along a long and winding mountain road to this place I had found for us to stay at called the Green Springs Inn. If you are ever in Ashland, or, I should say, outside of Ashland, you should stay there. It is 17 miles out of the way along this scary little road that eventually leads to Klamath Falls, where my boys and their dad are from (essentially). I picked this place to stay for a few reasons, one of them being this: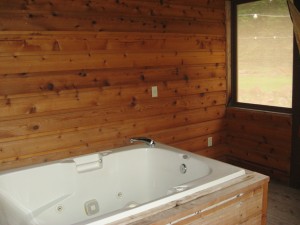 A handful of the rooms are outfitted with these private jacuzzis that are screened in and look out into a beautiful wilderness area. Beyond that are back roads and trails to hike, including parts of the Pacific Crest Trail.
One of the other reasons I picked this place was to be closer to dear Carlene, who drove an hour from her house to come pick up my boys to take them the following day to see their grandmother for a week, who lives out this way but a bit far from our path at this point. We had dinner with Carlene and her son in the Inn attached to the lodge, and then eventually went our seperate ways. Our way was to head out into those back roads and go exploring, and geocaching.
Anyways, we almost hated to leave the Green Springs Inn the next morning, and the people there were so darn friendly. We got complimentary coffees and best wishes for the road as we headed out, listening to Kerouac's "On the Road" audio CD and dodging bikers on the way to Ashland proper for breakfast (and a few more caches) and then the open highway, taking us to places like Estacada, Sandy, and Molalla; places that are just south and east of Portland, in the Oregon country, near great swaths of christmas firs and dark green luscious forests interspered with green fields roped in white fencelines. The drive was great towards the end, but also slightly annoying, as the GPS was routing us in weird circles and out on some random road that we felt we weren't supposed to be on but eventually led us there.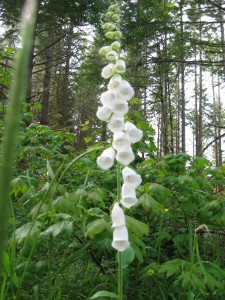 For GC16, there means a parking spot across a quiet road from an yellow fence. The fence marks the beginning of the trail. It wasn't terribly long and difficult, but carrying our packs that were a little too heavy with camera equipment and travel bugs, and going up a pretty steep grade at the beginning, we were beginning to huff a little and ponder the wisdom of our decisions before the trail leveled off.
The hike was beautiful, though, and after the initial grade, we were really enjoying it. Or at least I was. This to me is what I love about geocaching! I felt exhilarated and joy filled me inside, although the previous resident was Taco Time, a rare pacific northwest treat, which grumbled about being asked to vacate the premises. I was trying to find a bathroom, but no dice at this little "Annie's Cabin", which is about halfway up the trail. I loved the hitching posts outside of it (which you can't see in this picture..but we did take some photos that maybe I will post later of the hoofprints of horses leading up the trail to).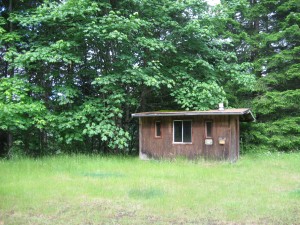 Once we got closer, we had to take a smaller trail off to the side of the main one, and then I think another smaller trail after that. The cache was a nice, big awesome find. I logged the cache while J took some photos. I left a travel bug I had brought in my bag with me, taking nothing else. Then we hiked back down, finding the cache across the road that was near our parking spot, and taking a picture of the river that roared by down here. There were not many people taking advantage of the beautiful wilderness out here, with shady little picnic spots tucked in off the road by the river, which was kind of surprising but I guess if you live by such beauty every day, you eventually become blind to it.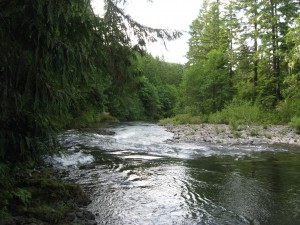 Big fun in the soft green Oregon mountain area. Now it was time to see if we could make it to GC12 and 17 before dark.
Delay in the stories = life keeps getting in the way. But I will try to keep them coming faster, there was a lot of cool places we saw in our break from the Texas heat!