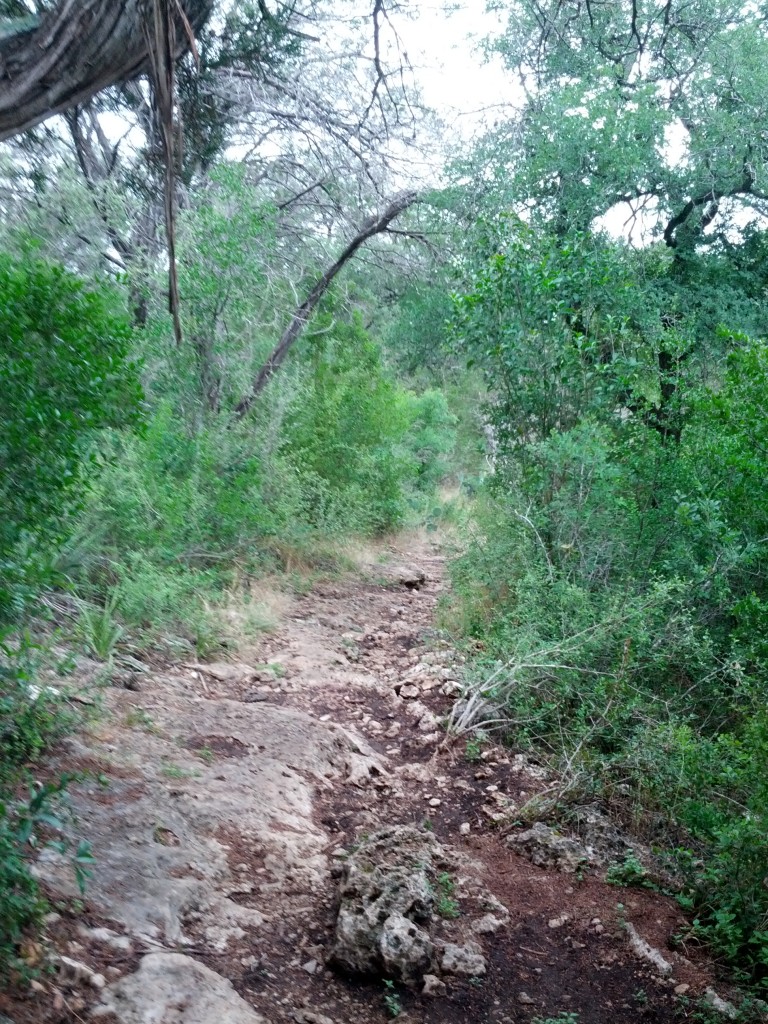 I think I am turning green after this weekend..green with envy over this sweet, sweet setup my best friend growing up has got going on over there in the smtx.  Not only does she have this great big yard that is part elevated open green space for the kids to play/part wilderness, but she also has this super awesome natural area walking distance from her house that offers a "greenbelt" with nature trails and the chance to experience an endangered species: the Golden Cheeked Warbler.  This little bird has experienced so much habitat loss of the places it likes to nest in – tall juniper and oak woodlands – because of urban development that it hasn't got a lot of places left, but this greenbelt is a protected space to hold back just a bit of this prime real estate for this brightly colored little bird to lay its eggs.
We didn't see any of the warblers out during our two forays into the natural area over the weekend, but perhaps they were busy doing their nesting thing,  which extends until the end of this next week.  We might have heard them; there were unidentified bird sounds going on around us.  Truth be told, we didn't stop much to lift the binoculars, because we were too busy watching the rocks on the trail and/or our phone/gps to see where the geocaches were in the park.  We were excited about the chance to see them, though, the opportunity that could happen at any time.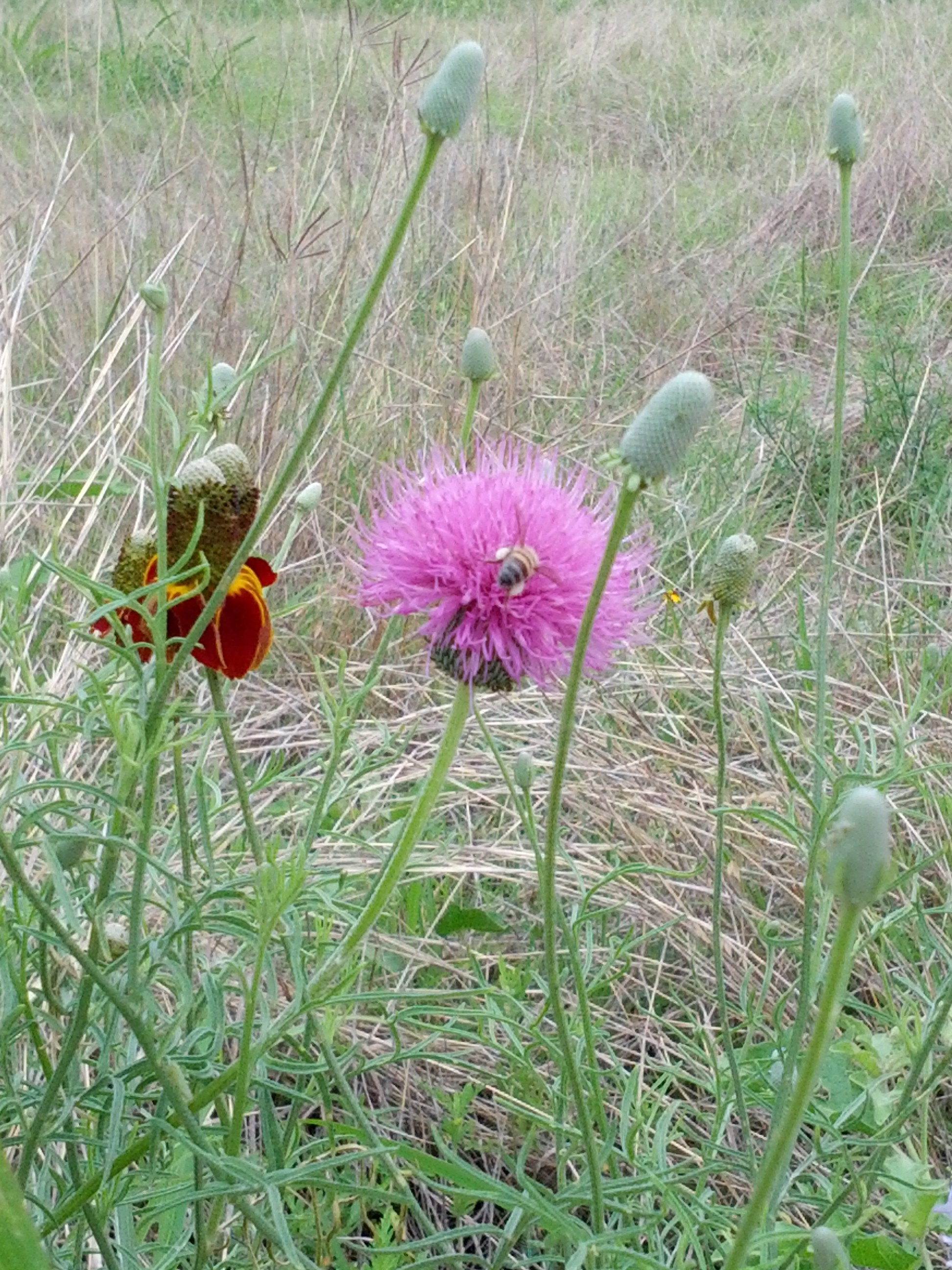 We did see a bit of other birds, butterflies and bees on our walks, as well as whole herds of mossies (that we could have done without – but the air was humid after a well-needed rain so that is just as well).
To be fair, I am not really feeling envious as much as I am feeling motivated to find a situation like hers.  We were inspired enough to draw out some plans for our yard to allow more outdoor appreciation time in our own space.  We really liked sitting on my friend's porch on adirondack chairs watching the numerous birds flitting and flying about the trees and cacti in their yard.  Several common nighthawk (#89) searched the tops of the trees for food in the evening, and in the morning, sparrows and cardinals, as well as other birds sang bright little morning songs.  We saw our first hummingbird of the year flitting around a flower in her neighbor's yard (I am not sure what species it was; it was too fast to identify).  We want to build on the bird bath/bird feeder concept at our own house to draw them into our yard like that, although it certainly won't be as spectacular as her yard is.
Of course, they also have the San Marcos River so close to their house – another reason to be jealous.  We all loaded up the tubes and took them down to spend about an hour floating along.  We saw some ducks on the river.  One was a drake who stood up tall and stretched his wings, and I have been trying to figure out what he was.  He looked like a Mallard but he was mostly black, and I am wondering if it is one of the Mallard x Black Duck crosses "they" talk about occasionally.  There was a female with chicks that was possibly a female Wood Duck.
The river was very clear, clean, and cool.  My youngest kept wanting to get off his tube and swim in it near us, and we let him do that sometimes when it was convenient for us.  I felt the urge as well, and at the end, I did get to take a swim, but mostly to try to catch up to my oldest one, who had gotten ahead and needed to be told to stop.
There was so much good outdoor adventure on our trip, and some little places here and there that called to us that we didn't have time to explore, so we do plan on going back.  We also had a really nice time visiting with my friend Mari and her family, and the kids got along really well.  I have already been looking at our calendar to see when we could fit in a return trip (although it probably won't be until next year).  If we go there again in March through May, perhaps we can lay our eyes on those Golden Cheeked Warblers after all.