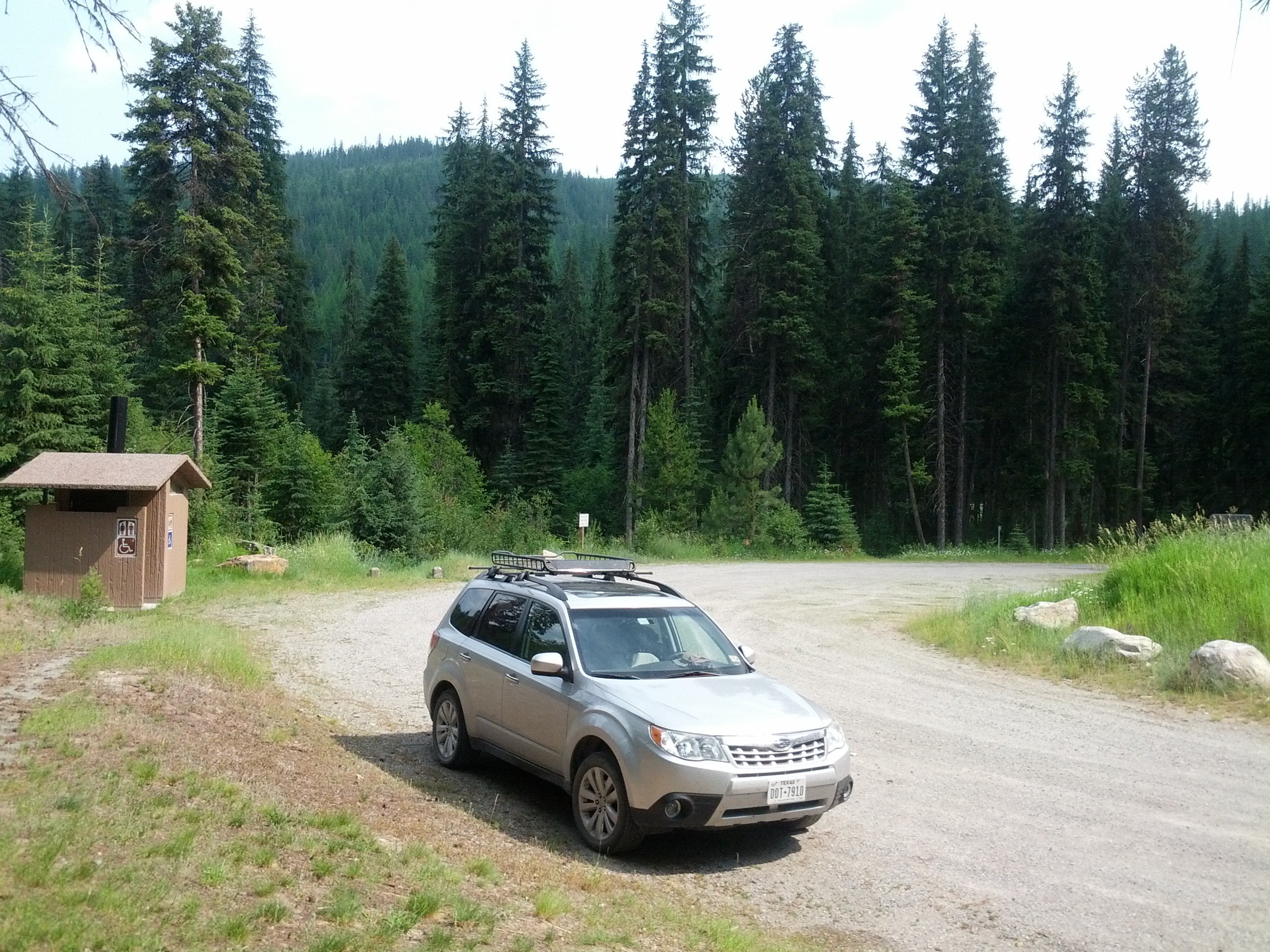 We are finally home from a wild road trip out West, and still processing it all. I want to share with people some of our experiences, but it is going to take a bit of time to work through the details. Here is a simple summary of the trip details, though:
Miles Covered: 6602
Caches Found: 60
"Grandfather" Caches found: 9 ("100 Oldest Active Geocaches")
States: Colorado, Utah, Idaho, Montana, Wyoming, Kansas, Oklahoma
National Parks: Black Canyon of the Gunnison, Arches, Canyonlands (briefly), Capitol Reef, Bryce Canyon, Zion (briefly), Glacier
National Monuments: Florissant Fossil Beds, Grand Staircase-Escalante
numerous National Forest areas, most notably San Isabel, Clearwater
State Parks: Caprock Canyons, Priest Lake (Idaho)
Wildlife highlights:
A badger running across a meadow of wildflowers in Utah
A group of baby skunks in the garden of our Moab motel, and a mother lingering near the trash cans
A herd of 100 buffalo in Caprock Canyons State Park
A prairie-dog town near the bathrooms in the same park
Coyotes (2) in Montana, including one very mangy and starving one who was dashing on to the highway for road kill
Wolf – one or two sightings in Montana, plus the eighteen or so that were at the sanctuary we visited
Moose -a pair in Cut Bank, Montana who were being stared at suspiciously by the local horses
Bears – four of them; a momma grizzly and her two cubs, and a black bear, all along the edge of forests/meadows off the road in the Many Glacier section of Glacier National Park. There are an alleged 750 bears total who call the park their home
Hoary Marmots and Mountain Goats off the Hidden Lake trail
Mule and White tailed deer, pronghorn antelope, possibly some elk
We didn't see/identify as many birds as I would have liked, but some of the ones we did see were epic, life-listers, or particularly gratifying.   Those stories I will tell later.  Listed here are the species we saw that were new to us for this year:
Northern Bobwhite
Mountain Chicadee
Warbling Vireo
Northern Shrike
Broad Tailed Hummingbird
Black Billed Magpie
White Throated Swift
Mountain Bluebird
Pinyon Jay
Townsends Solitaire
Spotted Towhee
Rufous Hummingbird
American Dipper
California Gull
Ferrunginous Hawk
Barrows Goldeneye
Cooper's Hawk
House Wren
Greater Roadrunner
Common Raven
These birds, along with the Purple Martins I have seen this year and not yet listed, bring our yearly observed total up to 115.
Some of the best parts of our trip involved rare visits with friends and family, seeing the "Super Moon" peeking out the North Window of Arches National Park, watching AJ be inspired by Utah, wildflowers, driving on remote forest roads, seeing a presentation by the "Buckskin Poet" Jack Gladstone at the Many Glacier Lodge, laughing so hard we nearly passed out, criss-crossing the Lewis and Clark trail, learning more about how these intrepid explorers brought the West to us, and having the stories of the ancient people be brought alive and feeling connected to it.  These are the stories that I hope come out over the following days so you can connect with our experiences.