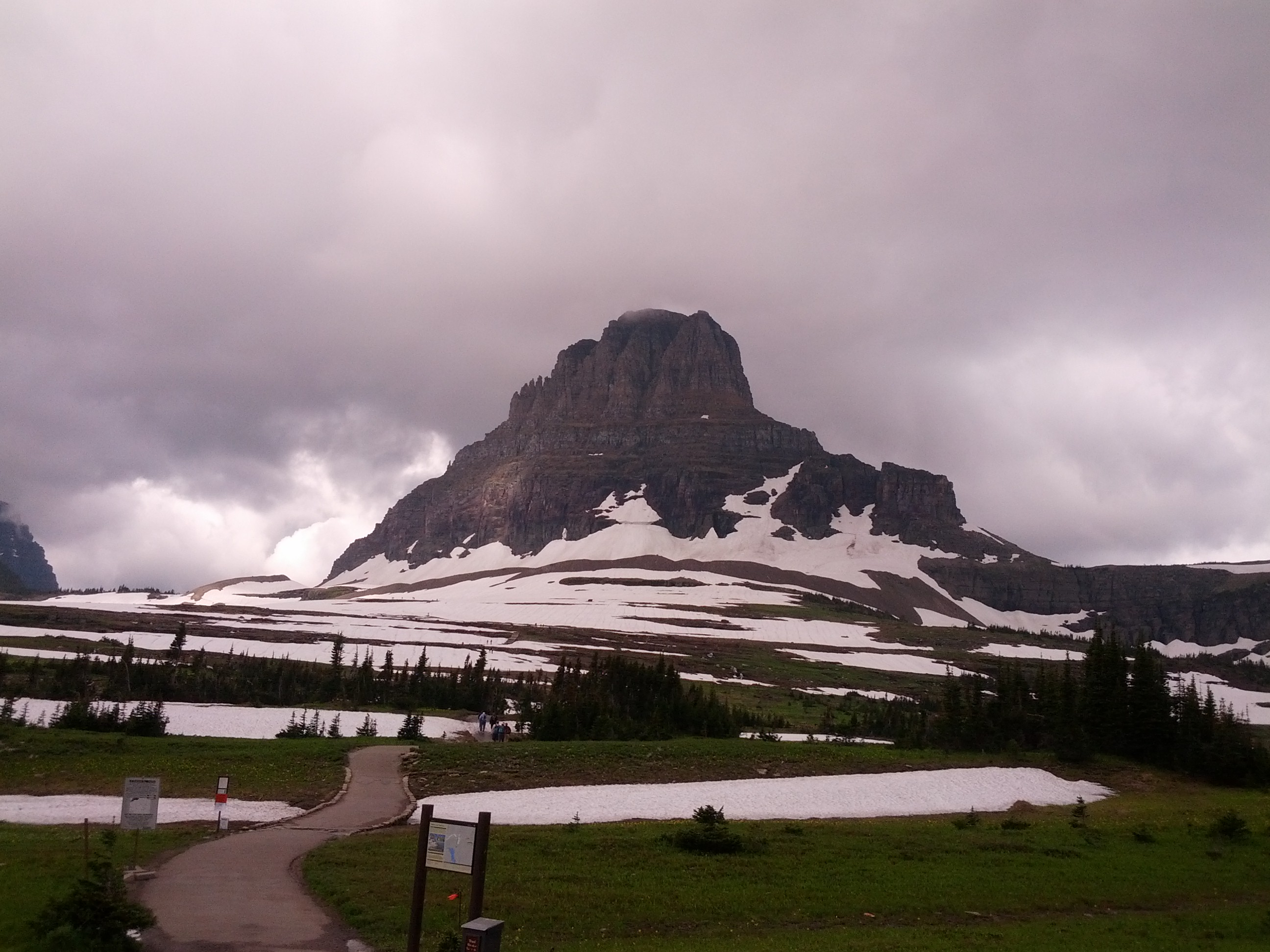 July 20, 2014
On our last full day at Glacier, we decided to head out to Logan Pass and take a short, popular hike to Hidden Lake. We knew there would be plenty of other people walking this same trail, so 1) it seemed safe enough to travel in twos and 2) we should get there first thing in the morning, as the travel books say the parking lot is typically full by ten am.
The travel books described this trail as an easy hike through alpine wildflowers in their peak during July and August. In my mind, the hike was going to be like this: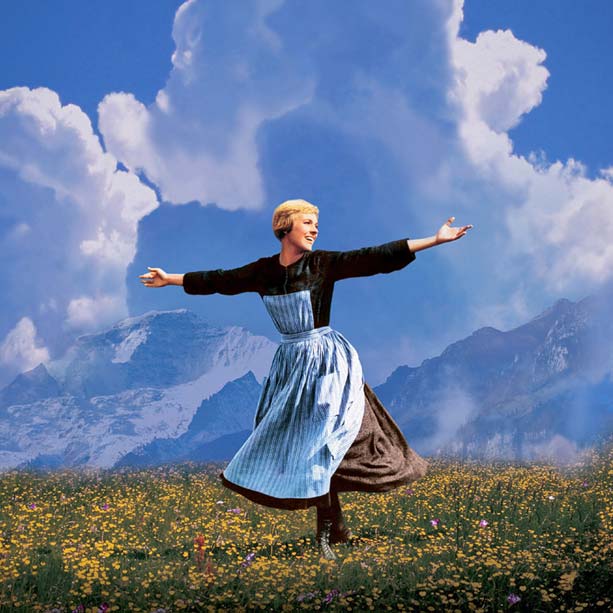 In reality, it had been a rough winter, I am guessing. Logan Pass had just opened up for hiking about three days prior. In fact, snow plows were trying to clear Going-To-The-Sun, which leads right past the parking lot, in the week or two prior. So, this meant our hiking reality was really more like this: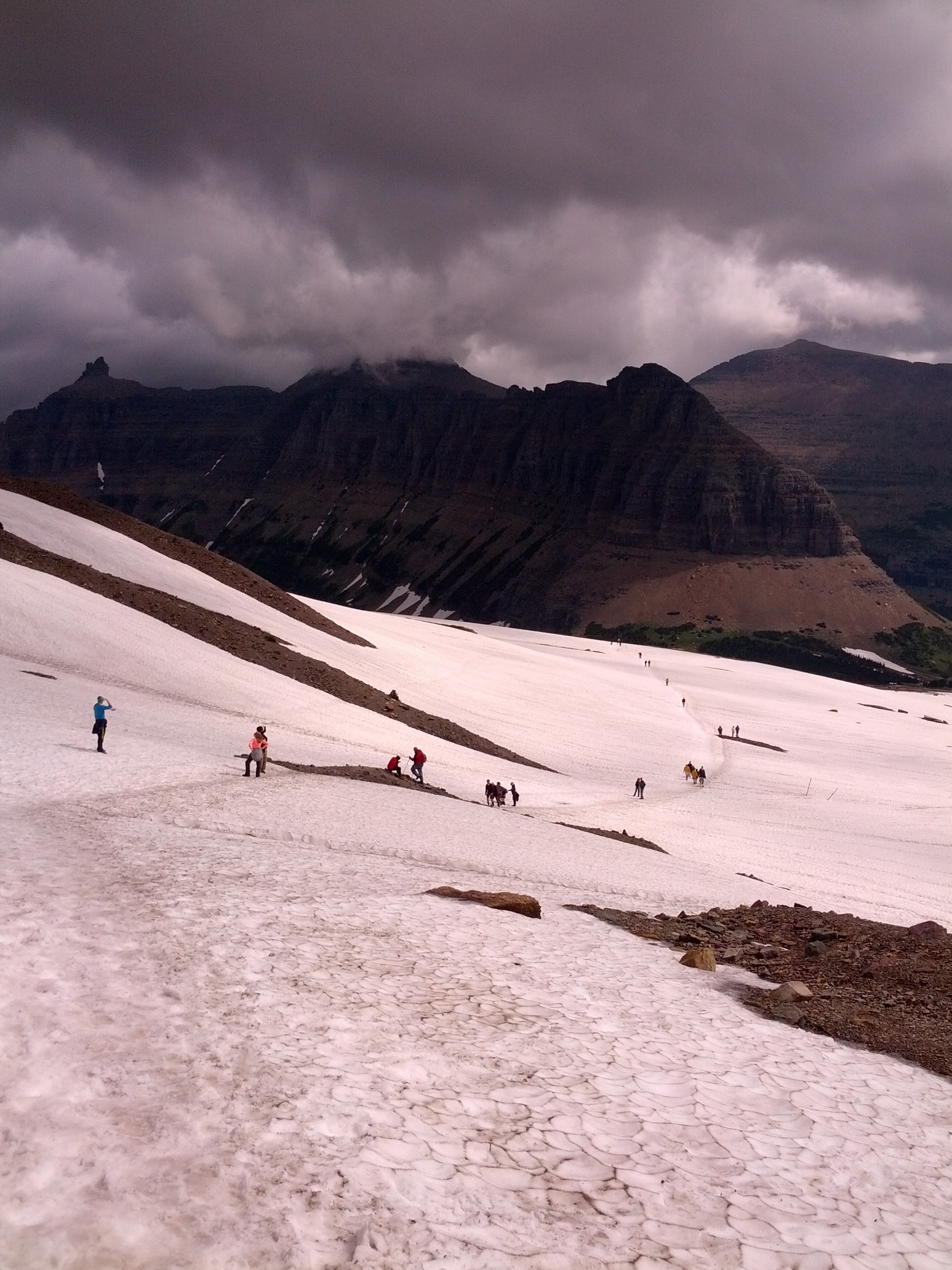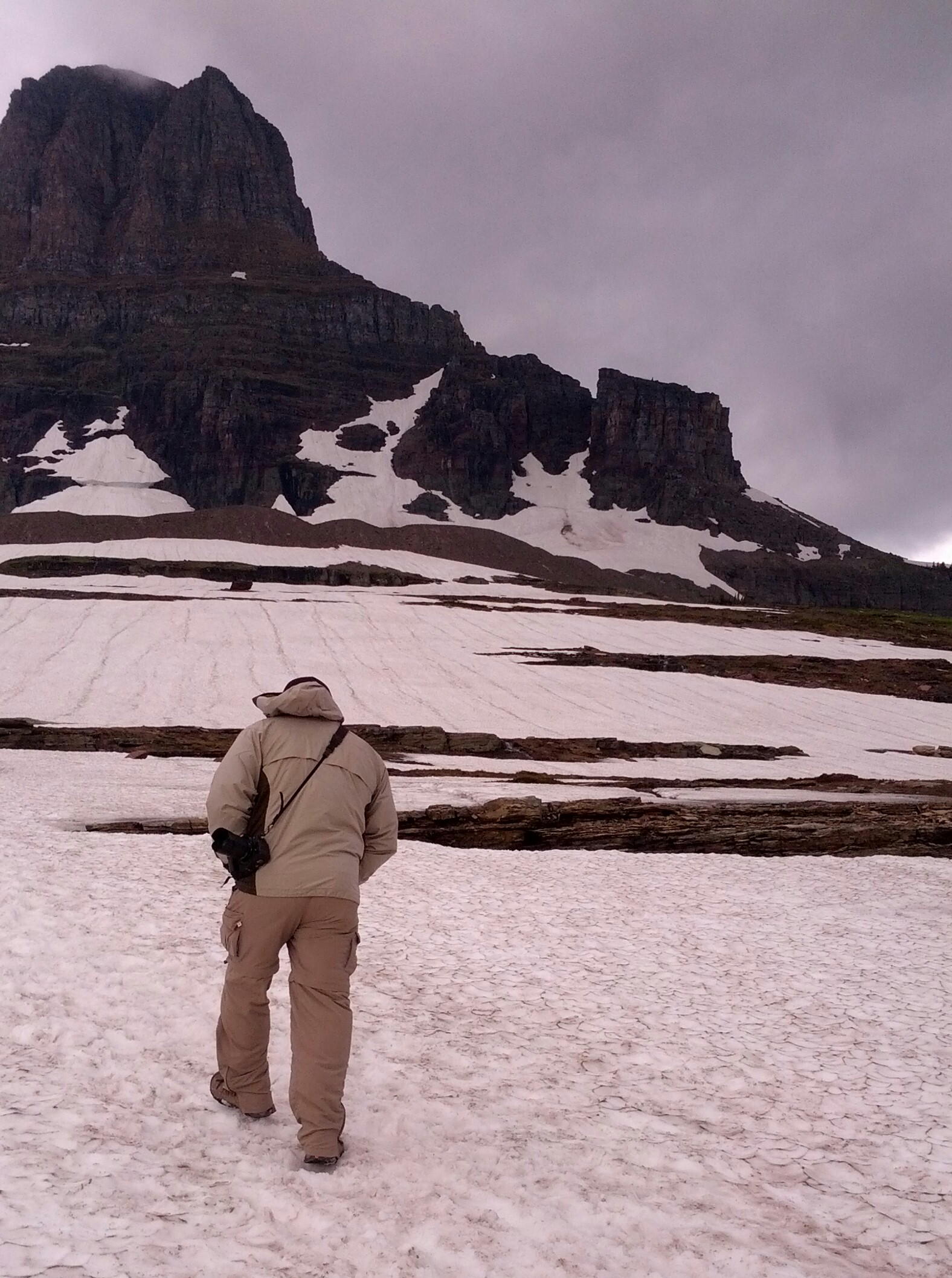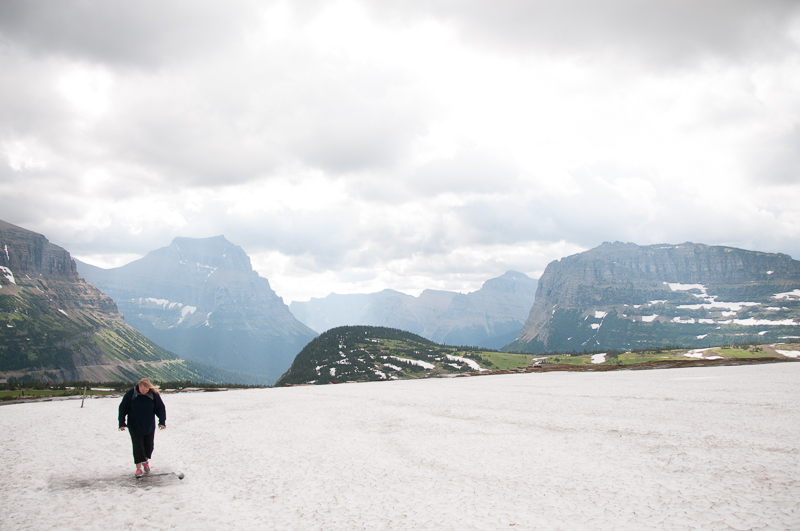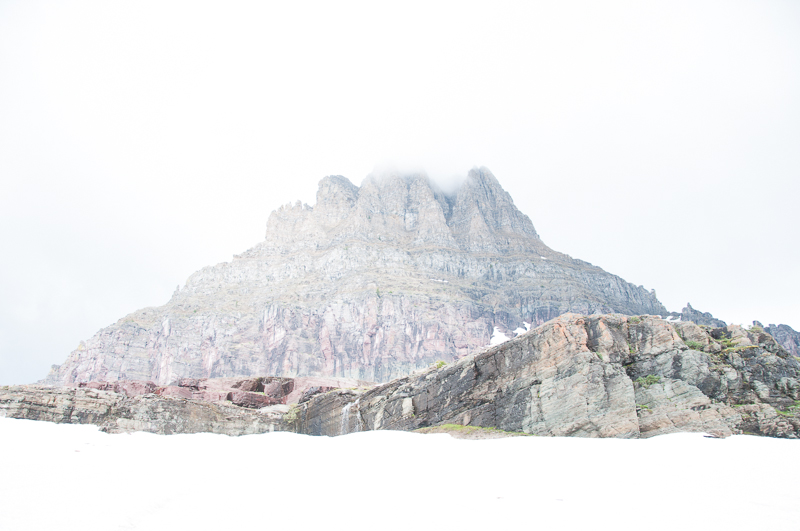 So the "easy three mile hike" to the overlook and back took us much longer than anticipated.  If you went all the way to Hidden Lake and back, it would be a six mile hike, but the trail was closed at the overlook due to bear activity.  No one was going down to the lake today.
It was worth the slipping, sliding, and snow frustration for the view of the lake from the overlook, though.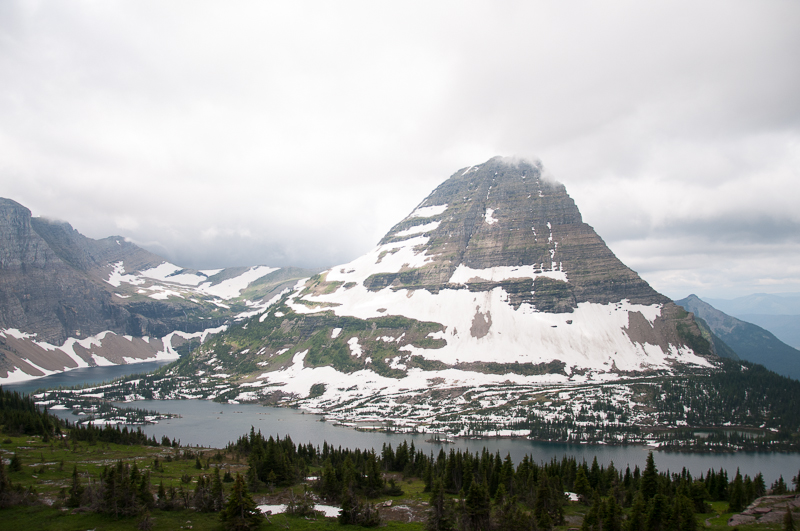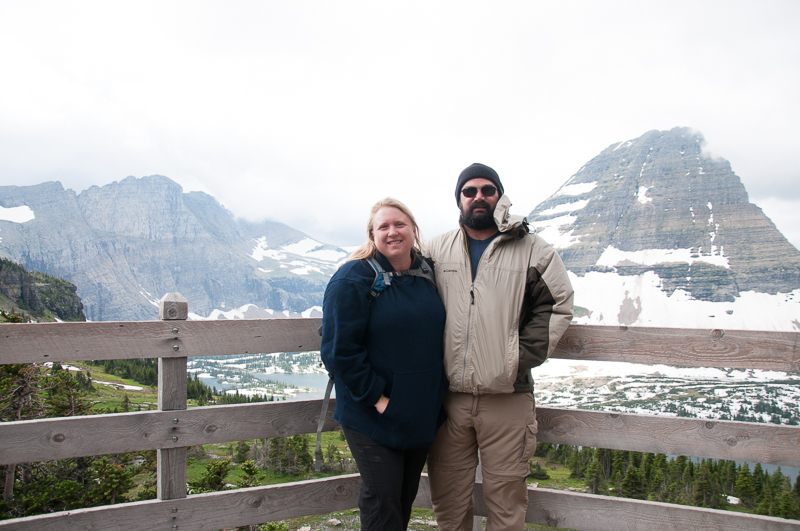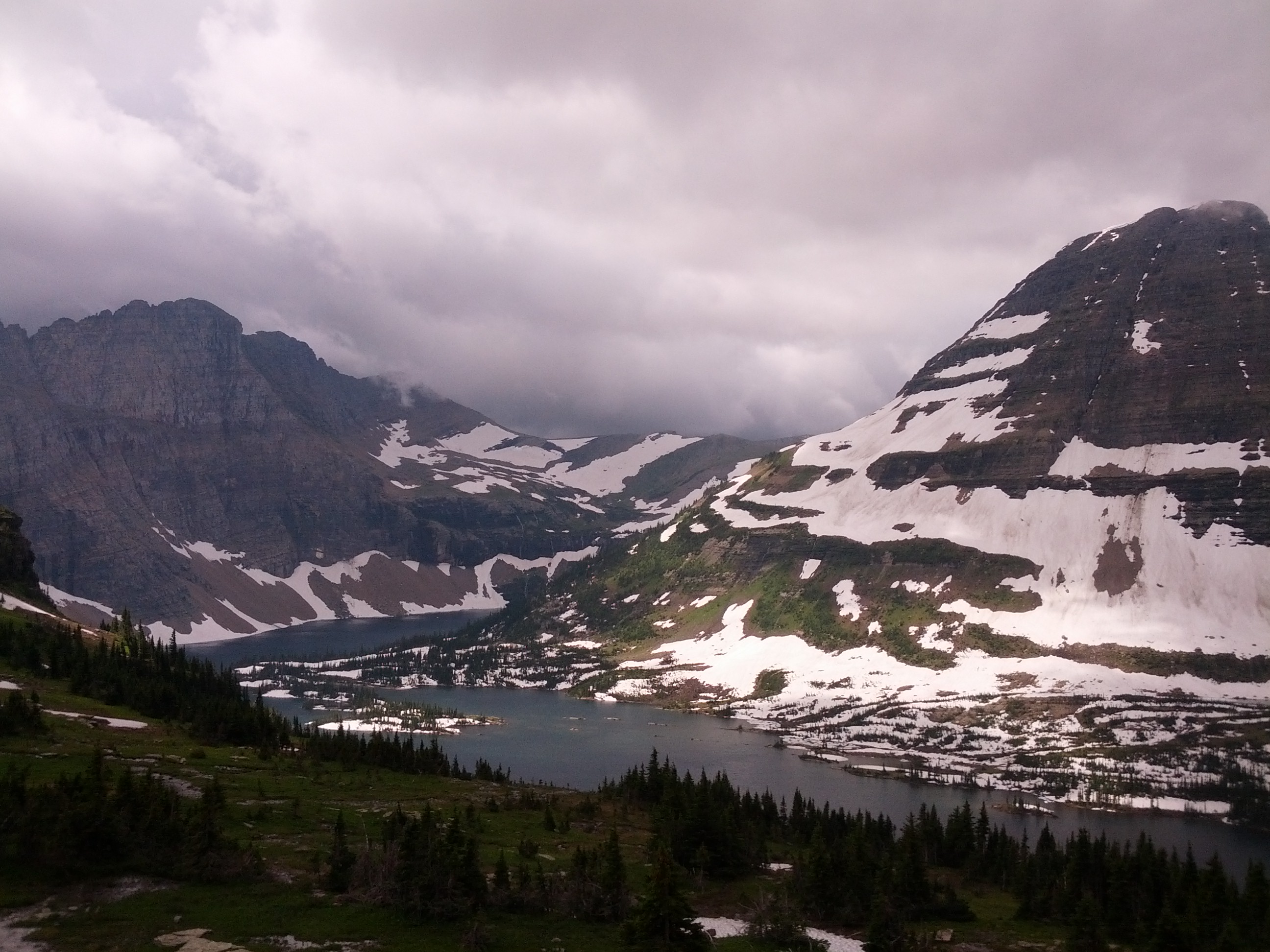 We encountered a bit of wildlife on this trail.  There were a handful of mountain goats, including a couple of cute, cavorting kids.  We witnessed a momma-baby kiss between hoary marmots.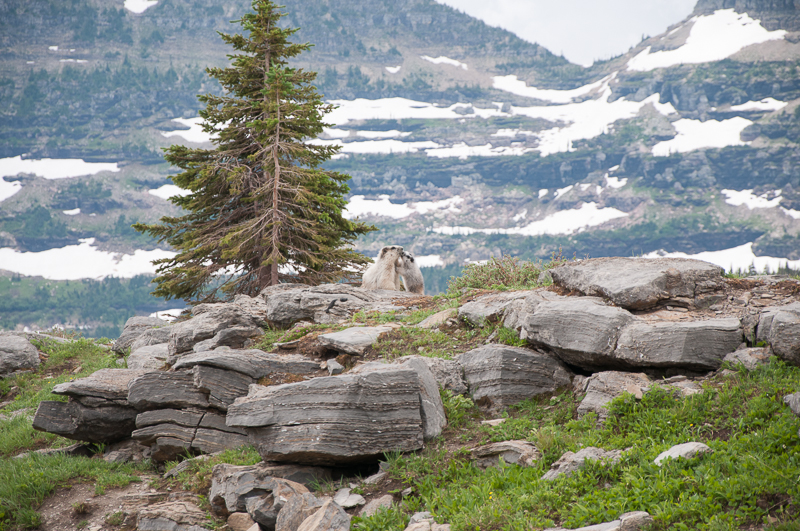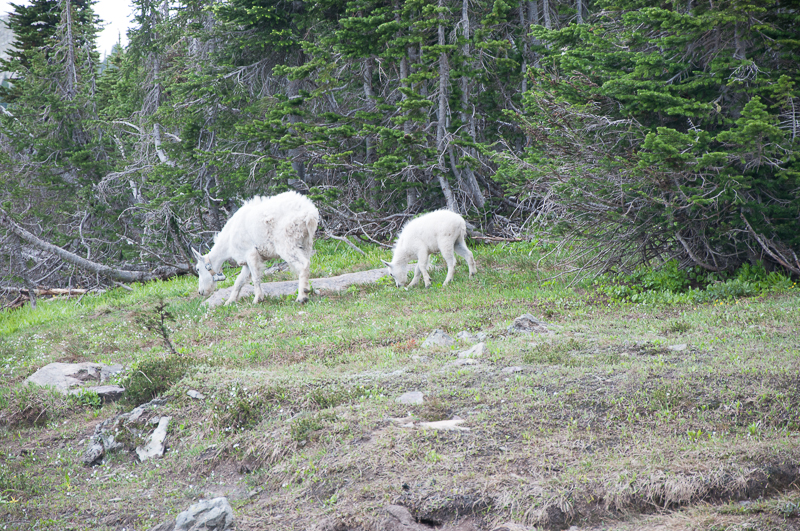 The people were interesting. Some were more prepared than we were, in hiking boots and maybe a smaller pack, but some were dressed in shorts and flip-flops, which I thought was completely crazy. I think if I was dressed like that and saw the trail, I would turn back around and come back when I was more prepared. One lady was walking along the trail, near where these little streams were, looking down at her phone and not even looking ahead of her. A mountain goat was walking straight towards her, completely unperturbed by the impending collision, most likely certain the person would yield the right of way, but it started to seem like she was not even going to look up until I got her attention and pointed the goat out to her. Good thing it wasn't a bear, I suppose.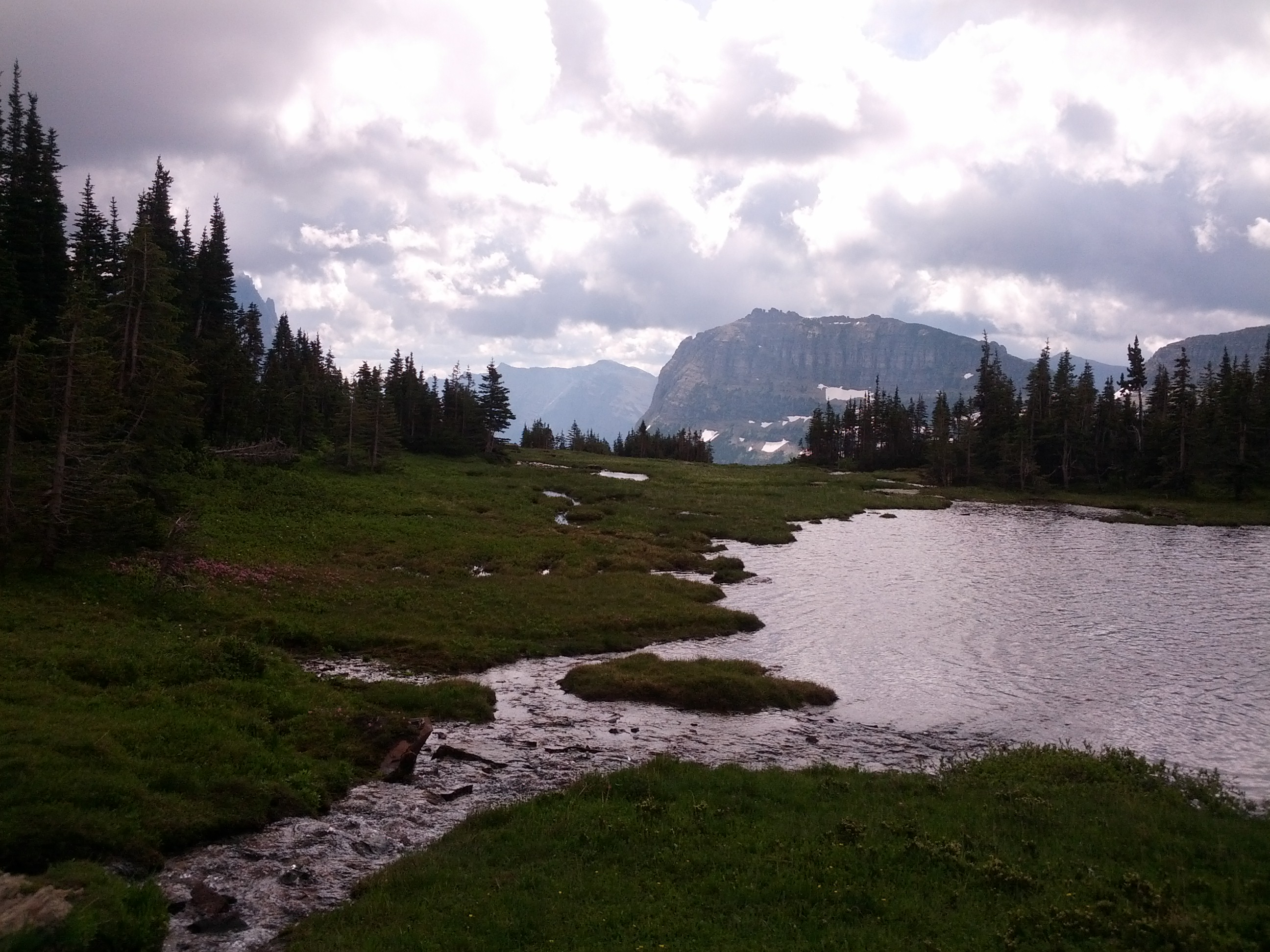 How could one help but look up and around them, with these stellar views all around? There's a time and a place for technology, but there is also a time to put it down and have an experience.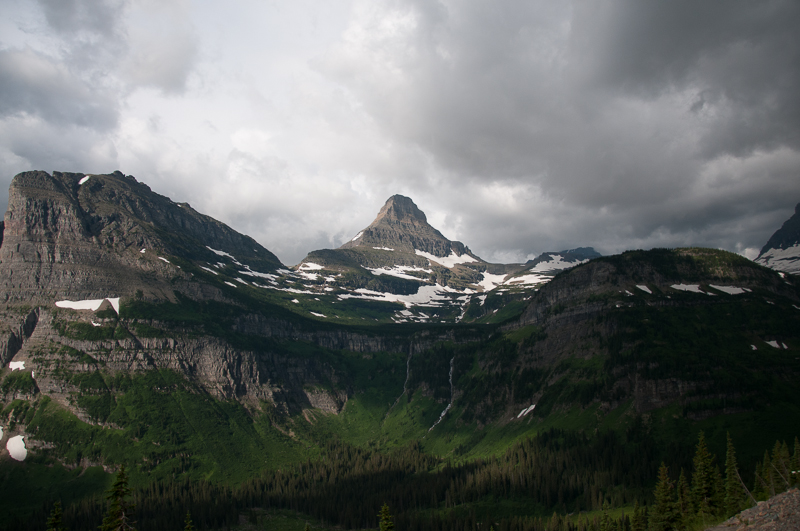 Although I enjoyed our experience, I think I would have liked it better if it was later in the season and there was less snow. It seems like we are always a month off of the best season for everything when we go on these road trips. I think some part of it is because we are planning our trips around times when the kids are with their dad, at least part of the way. At least that seems to be the reason why we are always heading west instead of east. However, we aren't going to keep going out of our way like that unless their dad starts keeping up with child support, so we'll see where the road finds us next vacation.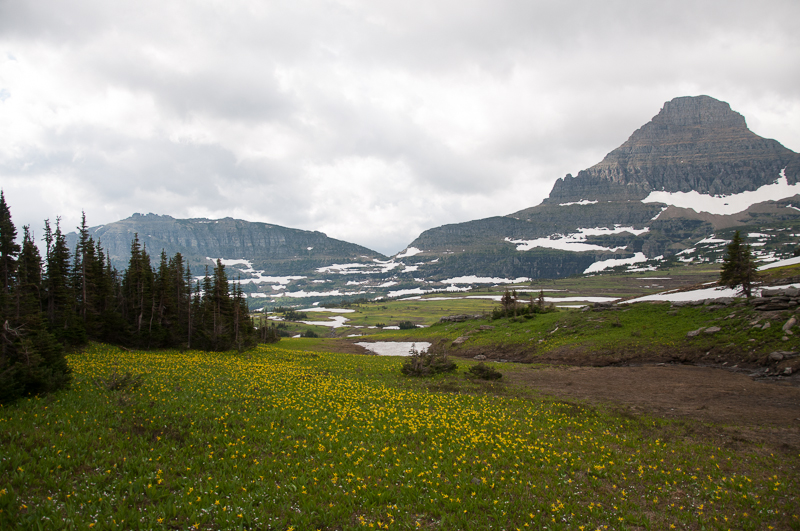 Glacier was one of those places I always wanted to see, though, kind of like some of the other iconic national parks we have visited together, and even though we didn't get to see it all, we did get a sampling during this trip. This was not even the last stop of the day. In the next post, I will talk about the St Mary area, and some of the waterfalls we visited there, after enjoying some huckleberry ice cream at the local souvenir shop. Also, there was a special show that we attended later that night that was a highlight for me of the whole vacation. Stay tuned.!