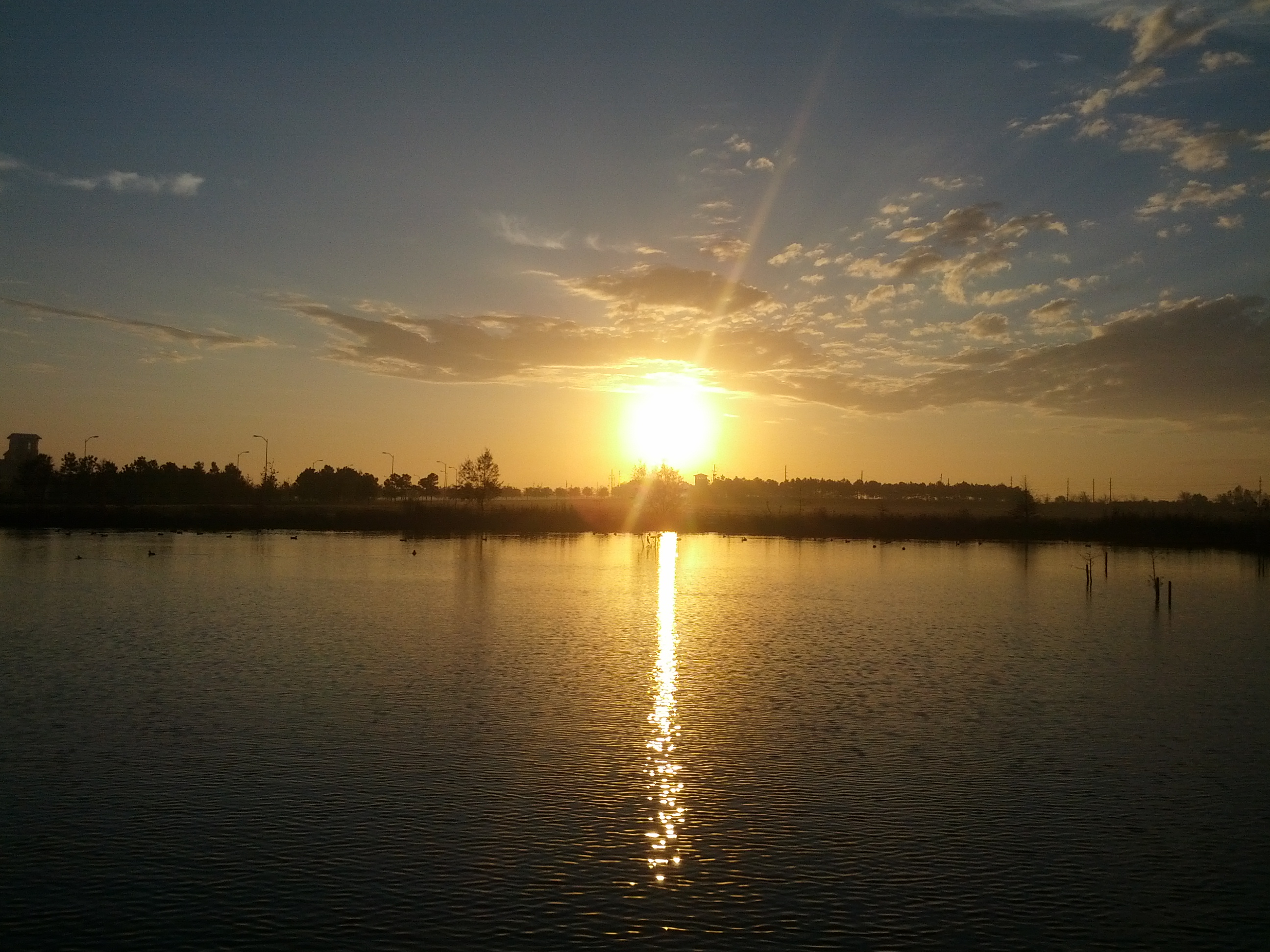 Scenes from dawn to dusk at Polishing Pond, an area within the Cross Creek Ranch neighborhood dedicated to nature.  The fifty acre series of connected ponds acts as an engineered water quality basin, filtering water for use in irrigation in the nearby community.  It also attracts a LOT of wildlife, mostly birds.  Although primarily waterfowl can be seen here, we have also spotted many other types, such as blackbirds and hawks.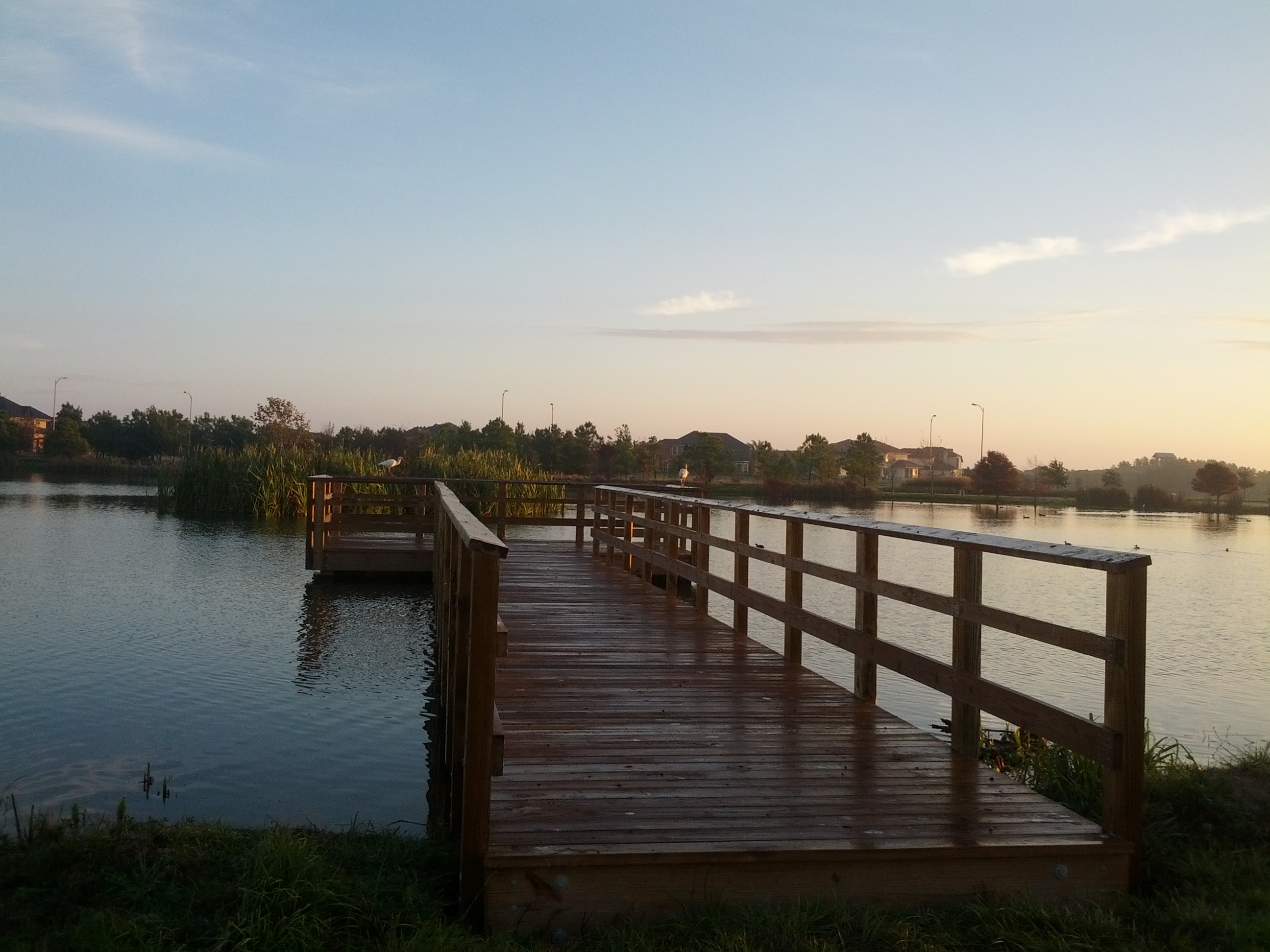 There are several boardwalks around the lakes to get a closer look.  Can you see the two white ibis at the end of this one?  A Glossy Ibis (#125) was also spotted this morning flying over the southwestern-most pond.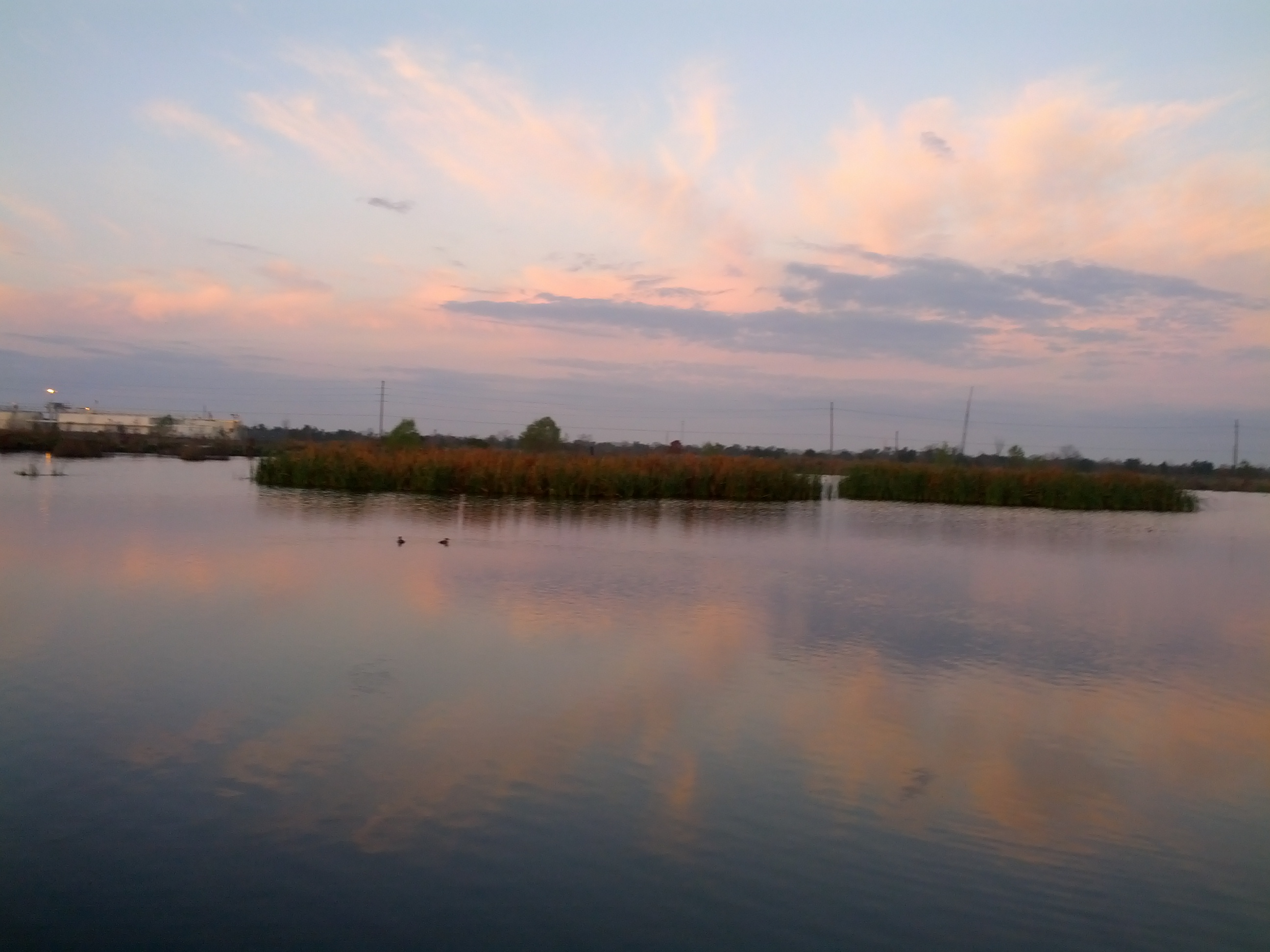 Although it seems quiet and calm in these pictures, the waters are literally teeming with ducks.  Hundreds of them make their way through the ponds; mostly American Coots, but also other exciting species such as Northern Shovelers, Lesser Scaups (#126), and Gadwall. Pied Billed Grebes can be seen ducking under the water, sometimes just the tip of their heads peeking out as they swim under the water surface.  Also, numerous egrets, herons, and ibis can be found along the shores or perched in low-hanging branches.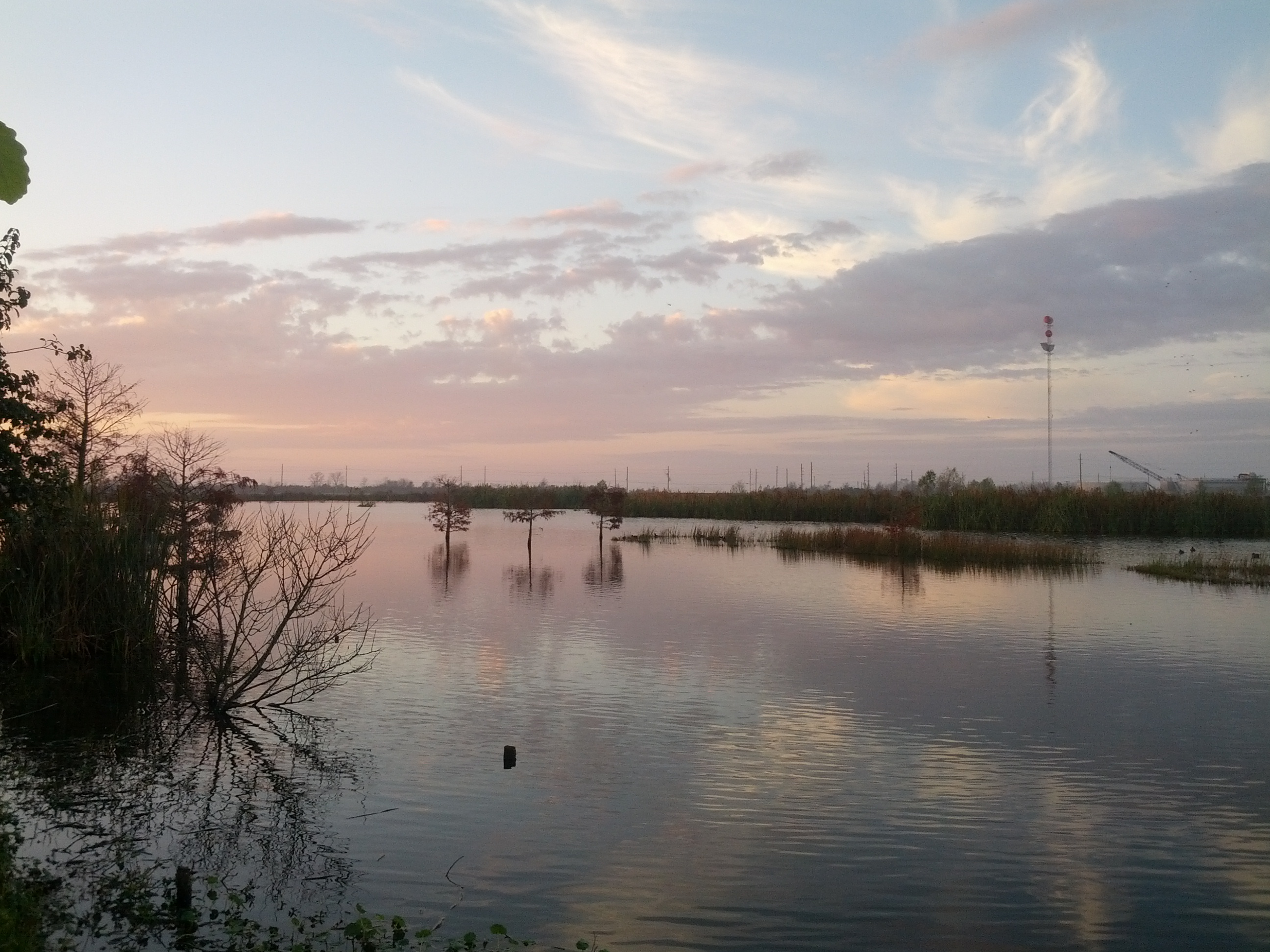 One of the best parts about this place is that it is relatively quiet. We have rarely run into other people out here, although if the secret gets out about how great this place is, maybe the humans would flock here, too. I found this place due to geocaching, due to the fact that I needed a find on a specific day, and one cache was hidden out here. Since then, we have hidden another on the other side of the pond ourselves, and visited a few times to look at the birds.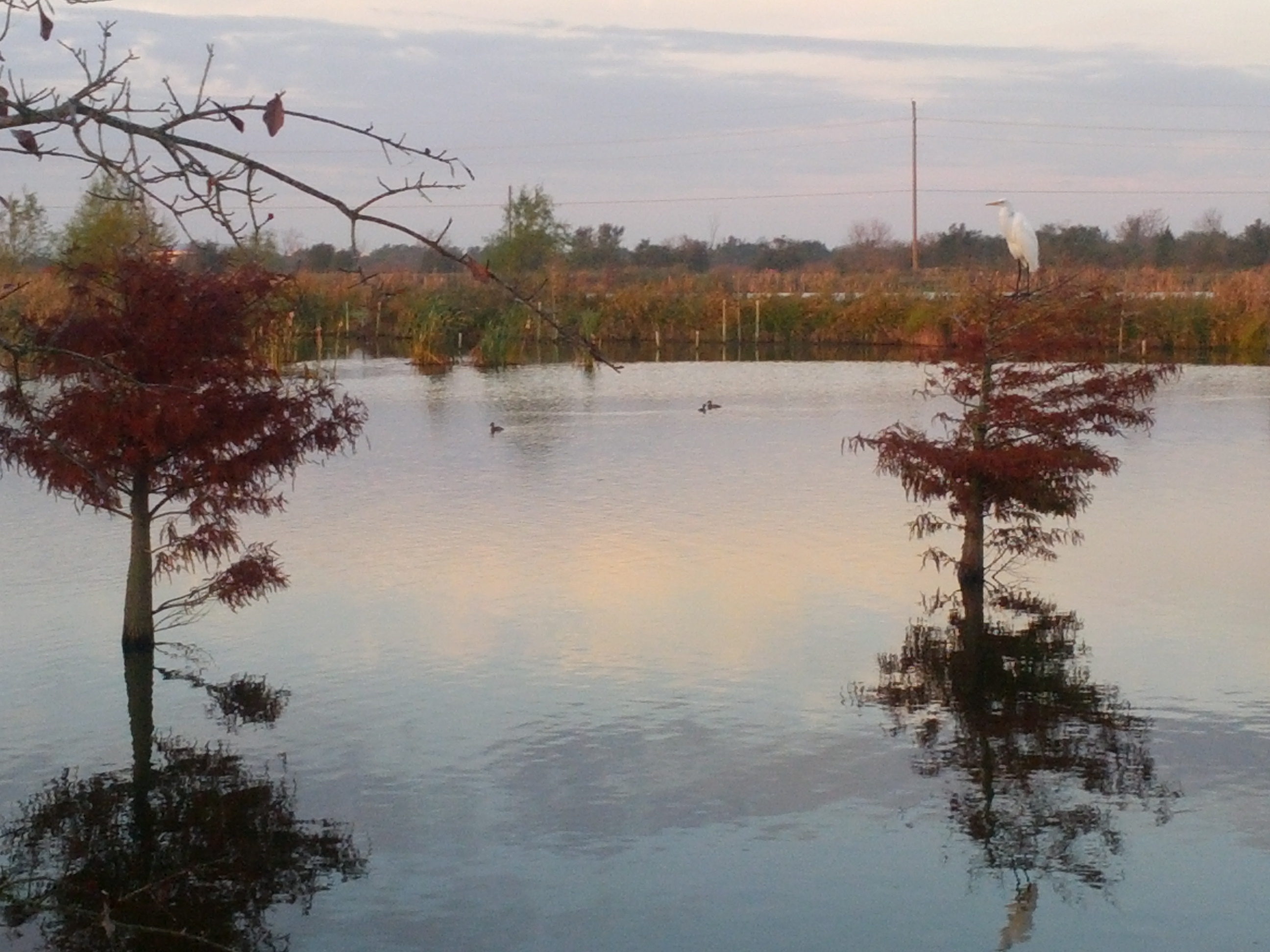 We have also been spending time at the Canine Commons dog park in the neighborhood, and enjoying some brief walks with the dogs along 150 acre Flewellen Creek Park. The Cross Creek Ranch neighborhood was brought to you by the Johnson Development Corp, the same company that also planned Sienna Plantation, Imperial Sugar Land, Harmony, and many other familiar master planned communities. The mission here was to accomplish two objectives: an enhanced lifestyle for its residents, and to be eco-friendly in the process. They have planted 1,000 trees, native grasses and shaped new trails for hiking and biking that wrap around waterways and creekbeds.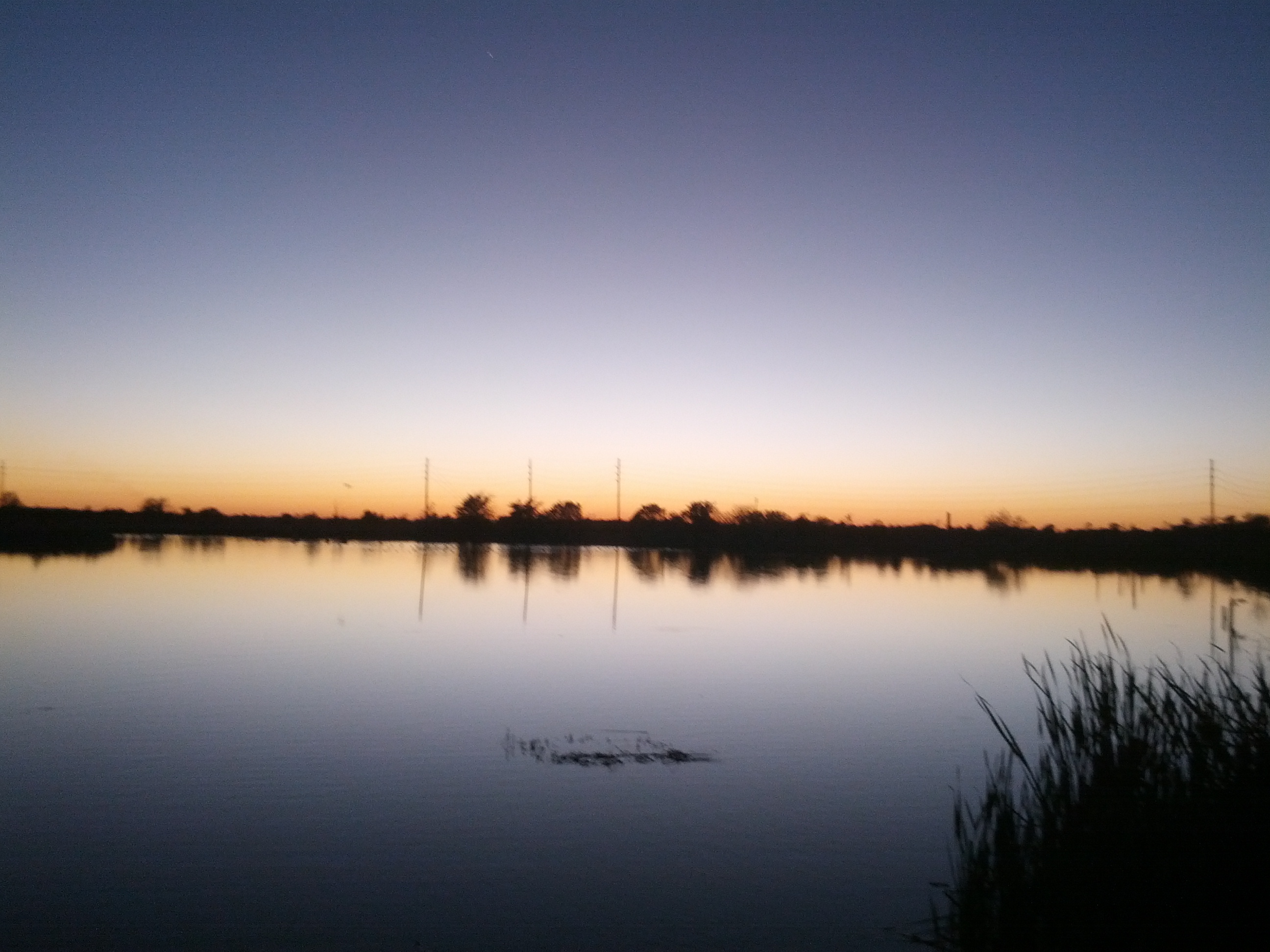 We entertained the idea that we might like to live here, until we looked at the price range of the houses. The houses we saw listed in the neighborhood ranged from 350K to almost a million. I suppose we will have to just be happy living a short drive or long bike ride away for now, but it is nice to know there is so much to explore here.