Lao Tzu is credited with saying that "the journey of a thousand miles begins with a single step".  In this day and age, we might change that last word to "click".  Most of us make our arrangements for journeys, or get ideas on where to go and what to do over the internet.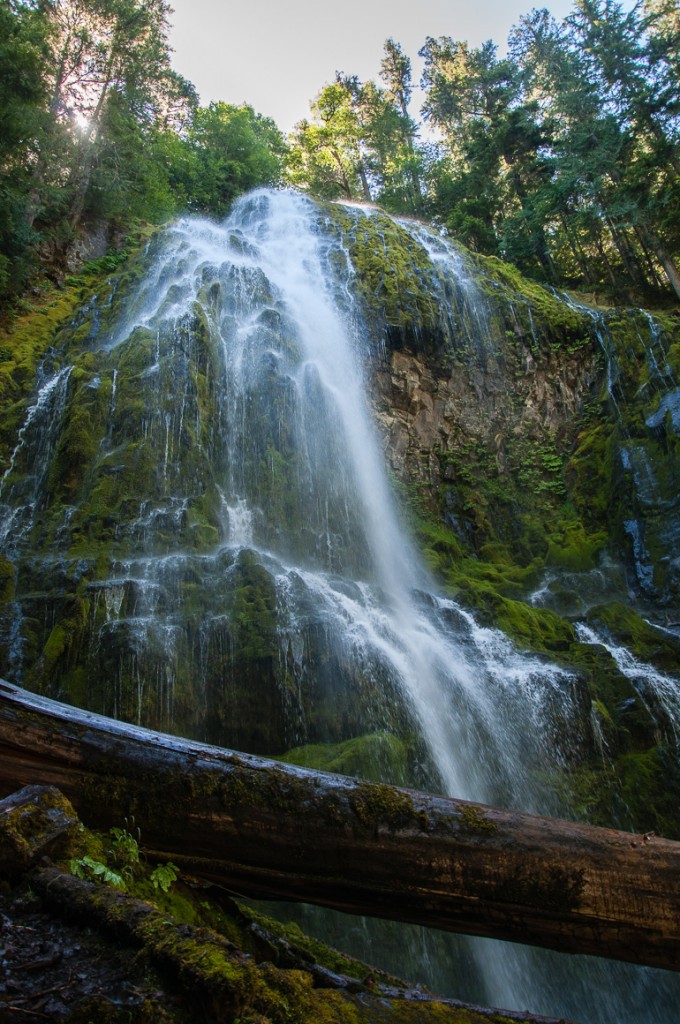 Proxy Falls was such a case for us.  I had seen a picture while browsing earthporn images (arousal images for nature lovers, ha) and downloaded it as my wallpaper for my computer at work.  I decided to look up where that place was in the picture, and learned that this falls was located in the Three Sisters Wilderness outside of Bend, Oregon.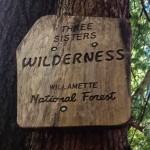 I stashed the information away on where it was located in case we ever made it to that area.  Well, in June, I was headed there for my work conference, and it looked like I would have enough spare time in the schedule to make the 1.5 hour drive out to the location, hike the (what we thought to be) four mile round trip, and make the drive back.
We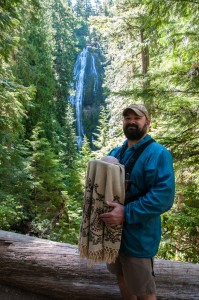 weren't sure how hiking with baby Sebastian would work, but Jason always felt confident that he would be able to use the baby backpack to carry him, and that it would not slow us down terribly.  Of course, then he told me he would need to get in shape to be able to carry him four miles, and then never actually started working on that plan.  So I was a little apprehensive about our ability to complete the hike, given the extra weight, but it turned out to be little problem.
It was a good idea that we agreed that Jason would carry him, because despite the fact that the it was supposed to be an "easy hike, perfect for families", it required a little agility to cover the initially-rocky trail, made doubly difficult by my still-wonky right ankle.  I am not sure why I thought the distance was that far, unless that distance was if you traveled clockwise along the loop, but going counter-clockwise provided a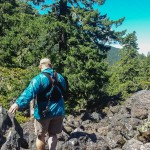 fairly short walk for us to the base of the falls.  In looking up information afterwards, it appears it is only 1.5 miles, so perhaps I was just working off false information.  Luckily for us this time, the error was in our favor.
The trail was a mix between the rocky remains of a lava field and the ferny, mossy shadowy depth of the type of forest that I absolutely love.  There were flowers blooming along the trails, like these little purple bells cast about in shady little corners (or occasional patches of sunlight, like this):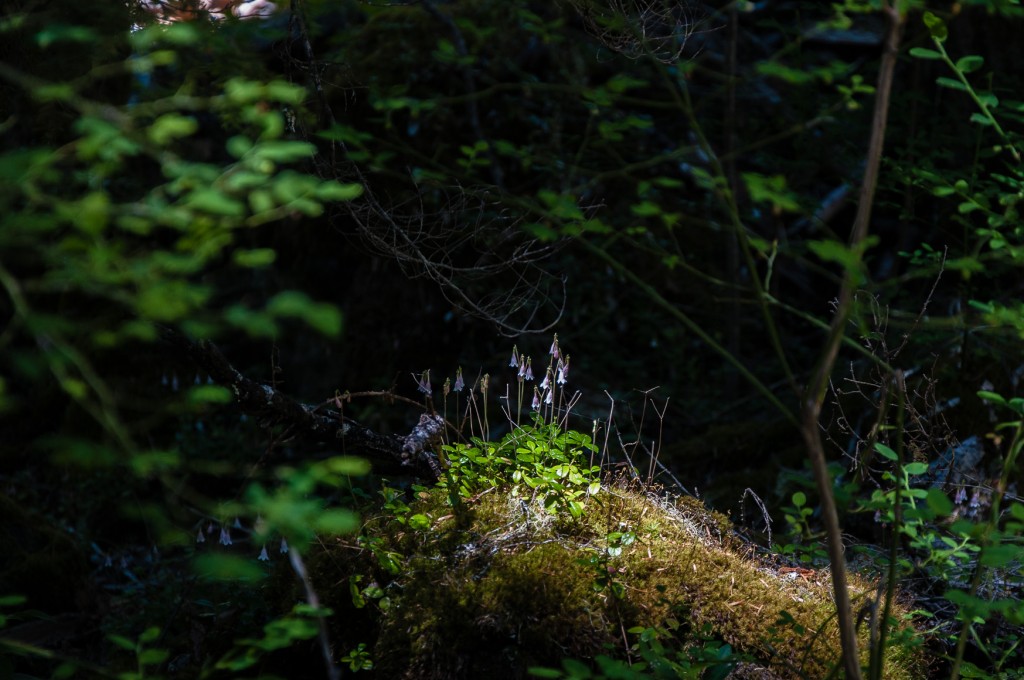 There were patches of rhododendrons, and some other flute-like orange flowers that I don't know the names of.  I really need to get on with the plant-learning business over here.  I was in heaven with the moss and the ferns.
We had some debate on whether or not I should have bought the parking permit, because where we stopped to buy it, the lady (who admitted she was new to this) said they only had one kind of pass, which was a one year NW (Washington-Oregon) Pass for $30.  Although Jason thinks I should have just not bought the darn thing then (we were thinking $5-$10 range for day pass), in the end I felt more secure having it since the rangers had stopped at the parking area as we were leaving to clean the facilities (and presumably check for parking permits).  So, if any of you are in the need for a parking permit for national recreation land in that area over the next year, let me know – have I got a deal for you – one lightly used pass, bone of contention.
Here are some other pictures from along the trail:
These pictures below of the actual falls are some of my favorite pics from our journey. One we reached the base of the falls, we had to sort of scramble around to actually get up to the falls, which on one hand made me nervous that Jason was doing, and on the other, I couldn't resist doing myself.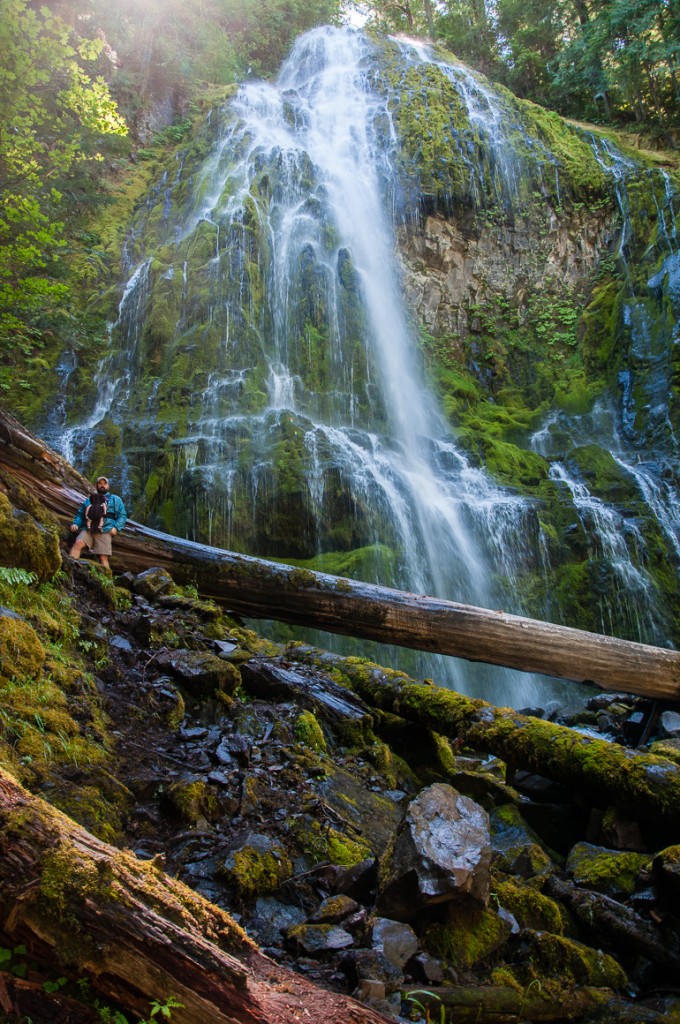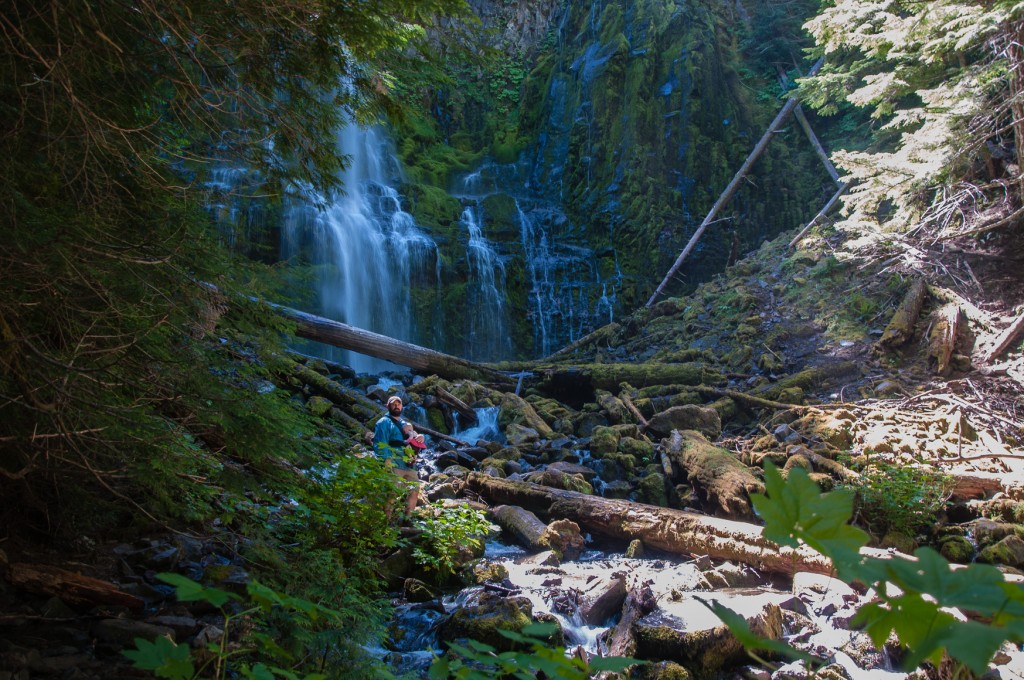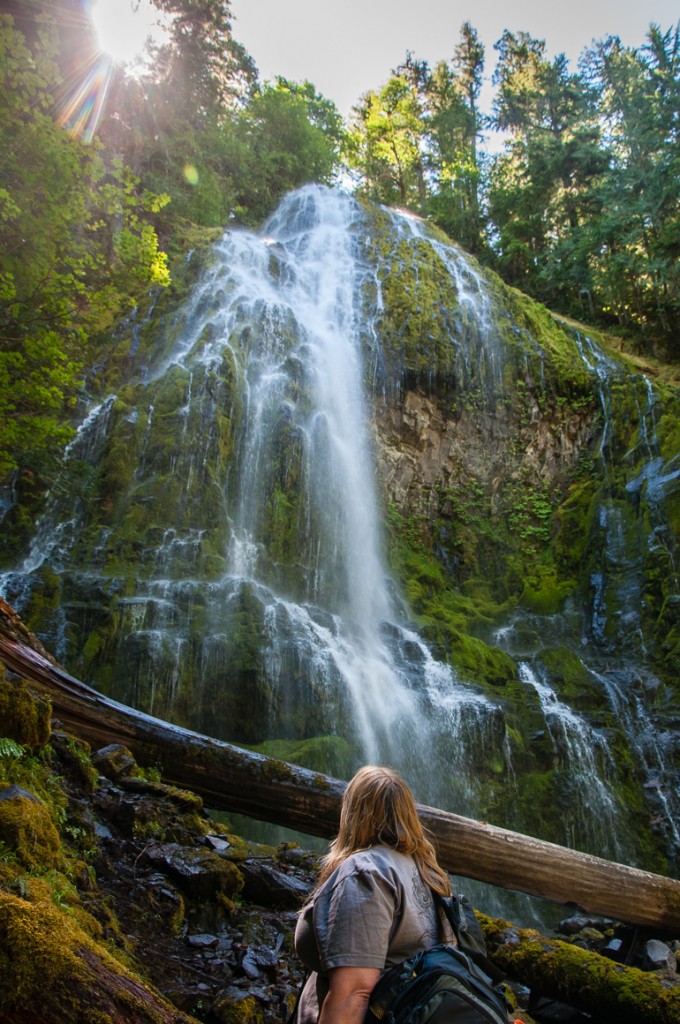 It was simply awesome to actually get there in person, to feel the gentle spray on your face coming off the falls, and hear the rushing stream of water in person. All said, it was the best hike of our year so far, and probably the highlight of the year altogether.  These are the moments we aren't likely to forget.