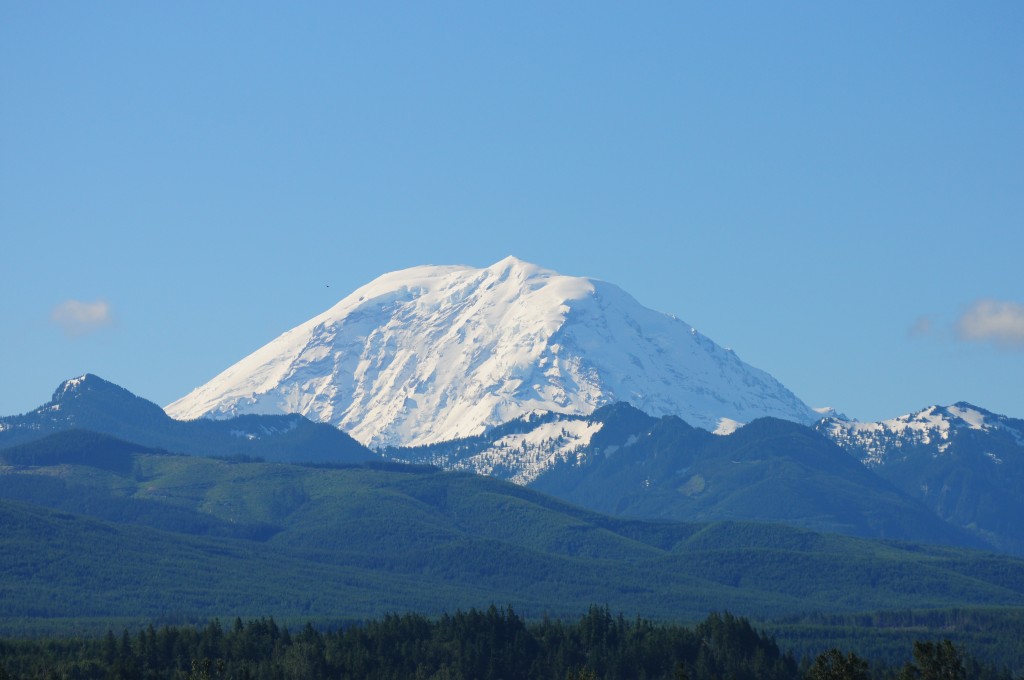 So, for the past four weeks I have been laid up with a broken leg and have not been able to go exploring in the great outdoors.  It has been very depressing and the thought that there is still a long road ahead of me before I am walking again, and able to participate in the outdoor activities that I love, is also depressing.
What happened was I found this horse of unknown history and offered to ride him.  He was very gentle the first time I rode him, too gentle in fact, so gentle that the second time I rode him, I wore spurs to get a little more action out of him.  I had a great ride!  Until the end, when I was cooling him out, and just walking him alongside the mare he lives with, when he started bucking and I was not prepared for it at all.  I am not sure what I was doing with my hands, but I did not have a grip on anything and was losing my balance, kind of halfway off the saddle, and I decided to just roll with it and come on off.  Except something bad happened on the way down – got caught up in the strirrups or something.  When I landed, my ankle was at a funny angle, and when I pulled my boot off to look, my bone was poking out of my leg.
So a surgery, a metal plate, five days in the hospital, and one poorly healing wound later, here I am, facing another couple of months without walking, driving, or playing around outside.
This should have given me lots of time to catch up on this blog, but I have been working from home, and wallowing in lots of television and book reading.
At any rate, we haven't had any exciting outdoor adventures over the fall worth taking pictures of.  The kids kept us busy with sports and scouts.  We went geocaching, of course, but not really in locations that yielded themselves to interesting stories or posts.
Plus, I really did want to share the stories of our road trip this summer still. There were classic moments I wanted to preserve before the memories fade.  So, continuing on in that vein, here is a story about where we went when we left Seattle, and how my butter fingers tainted a wonderful memory.
I had made reservations for this awesome cabin in Greenwater, WA.  This is a tiny little hamlet a few miles from the Sunrise area of Mt Ranier National Park – the northeastern edge of the park.  The cabin was totally gorgeous, a really great place to stay.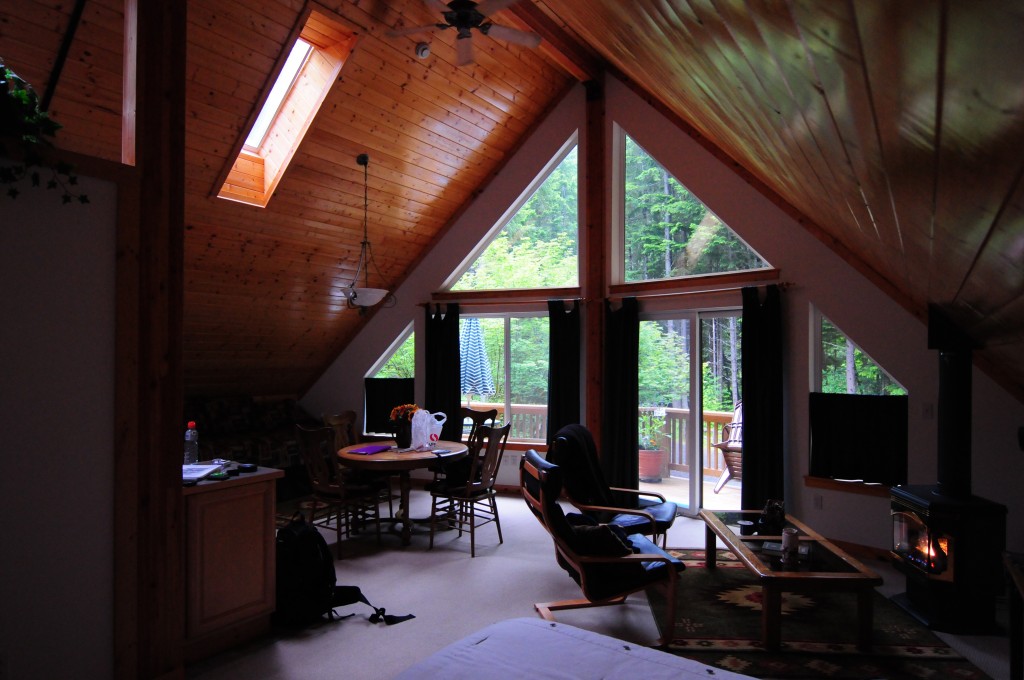 When we got there, we had been driving all day. This was still the day that we had left a cabin in Olympic National Park, gone to several locations within that park for photo ops and exploring, barely made the ferry to Seattle, visited Groundspeak Headquarters, went caching at parks in Seattle, explored Pike Market, and then drove for another few hours to find this cabin, so I was pretty worn out and probably should NOT have handled the SupraKey device that our cabin key was stored in. But, I did, and when I entered the code, the lock box cover fell off the box and landed on the ground…breaking one of the keys with it. And then it didn't work after that.
For some reason I was too tired to understand that J was telling me it no longer worked, so when we were leaving, I couldn't figure out why I couldn't close it back up.
We ended up having to call the cabin owners to explain the situation, and even then there was some weirdness with this local girl they sent over to assess the situation and give them a report on what happened, it was all very awkward and the anxiety over the whole incident cast a dark cloud on the two nights we spent at this cabin.
We'll probably be laughing about it years from now, but for now the other little moments of our stay there slip from my mind like the key pad slipping from my hand, one of those shameful little moments brought to you by butterfingers.
We did enjoy a great salad made of ingredients we bought at the Pike Market, so there is that. We also had a great experience hiking in Hyak the next day, followed by the best hamburgers of the whole trip at nearby Naches Tavern. Our experiences driving through Mt Rainier Park afterwards will always be that to cling to, I guess.
We laughingly referred to this next section of the trip, or least several of the stops, as the "Million Faces of Mt Rainier", so I should mention that the face in the top picture is the view from the Black Diamond area, between Enumclaw and Greenwater, on our way to the cabin. We had to stop at a side road to capture this view. More on these faces to come…but the fact that I have this memory, at least, these moments from the trip this summer to think about gives me comfort as I lie here in my convalescence.