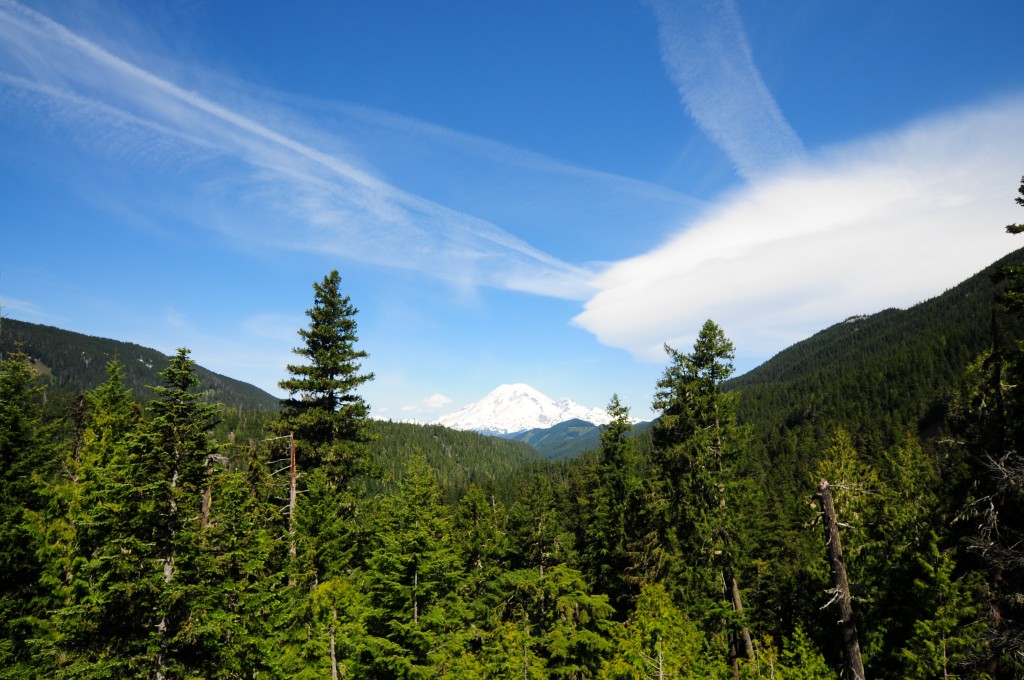 It was with sadness that we finally made our way out of this area.  After a last morning driving around the southeastern side of Mt Rainier, we took the turn for White Pass, and began heading into Oregon, via Yakima.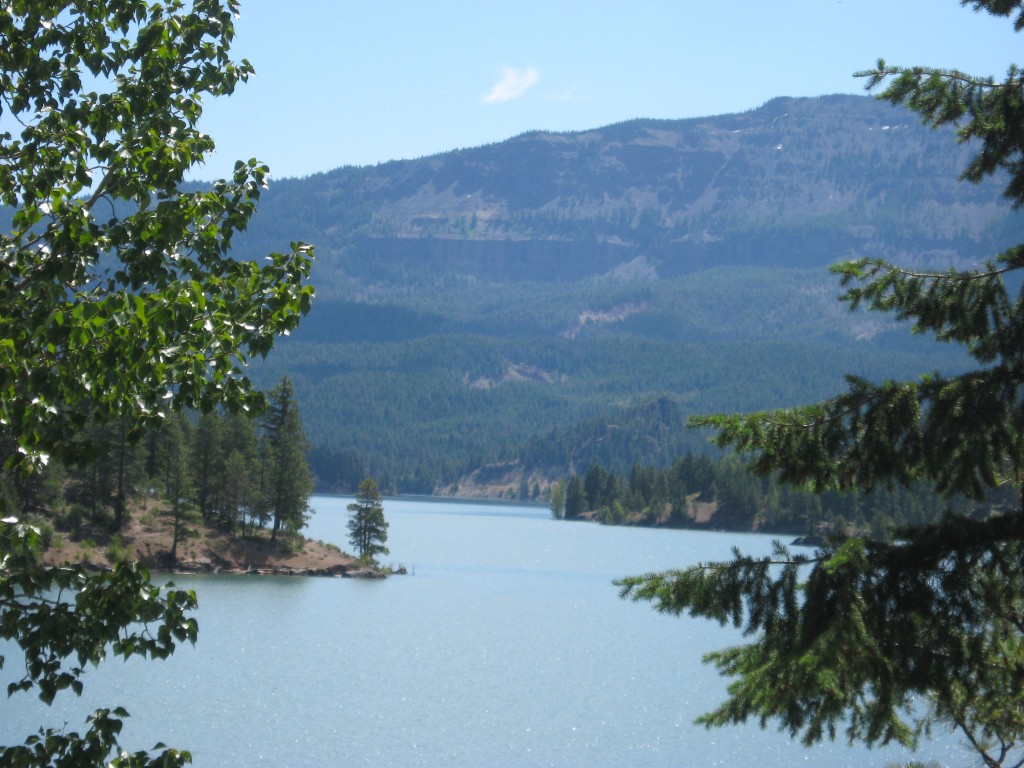 Of course, our drive took twice as long as it should have, since we had to stop to geocache and explore every little area.  This picture above is of Rimrock Lake, a storage reservoir for the Yakima Project, an irrigation program.  Its capacity is controlled by the Tieton Dam on one side and the Clear Creek Dam on the other.  This area provides outdoor enthusiasts with opportunities for fishing, camping, boating, and water sports.  Trout are in abundance here, and wildlife that share the area include deer, elk, osprey, bald eagles, otter and bear.  We didn't see any of those while we were out there playing, but we did find a few caches.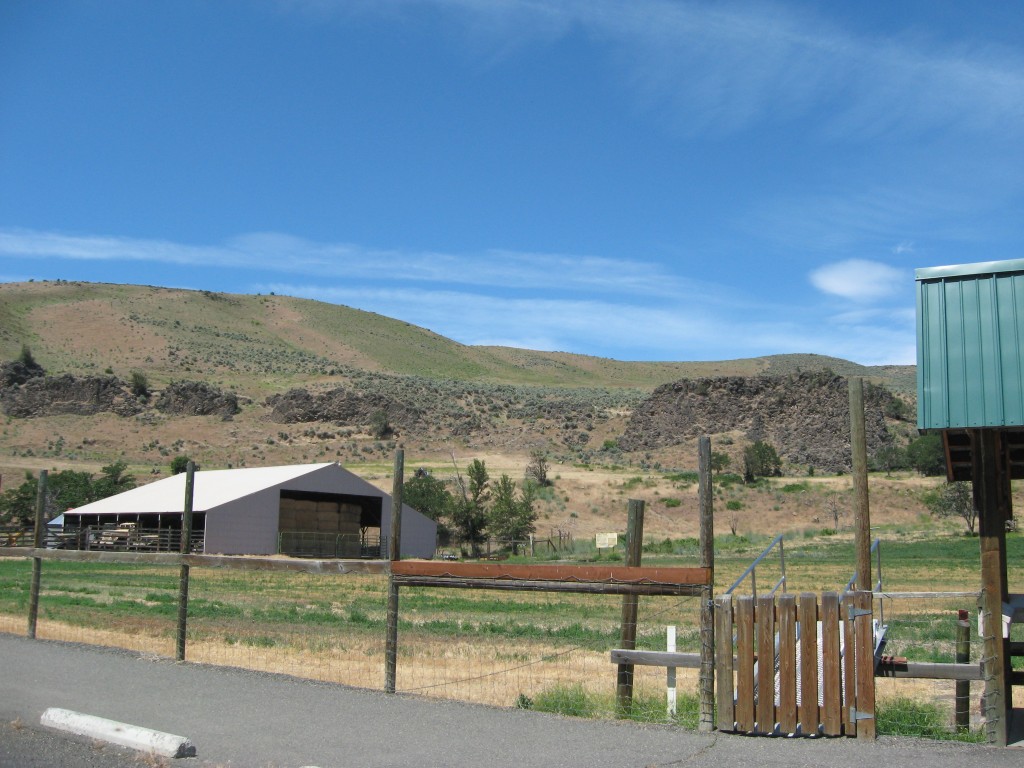 This spot here holds little action right now, but in the winter is a feeding ground for elk. In 1913, Rocky Mountain elk were brought to this area from Yellowstone National Park. However, these elk tend to range up to 70 miles between the winter and spring feeding grounds, and there eventually became conflict between land owners and ranchers and the elk. The Department of Fish and Wildlife got involved to work out a compromise. In 1939, this agency began to provide hay to the elk at this location to keep them from wandering and damaging property. In the 1940s, they built a hundred miles of eight foot high fences to keep the elk here during the winter. The hay is grown on government property. Elk can eat between 3-10 lbs of hay a day, and at peak feeding times, there is up to 8,000 elk here at a time. That is a lot of hay! I wish we had seen the elk, but they are there November-February, and this was the end of June.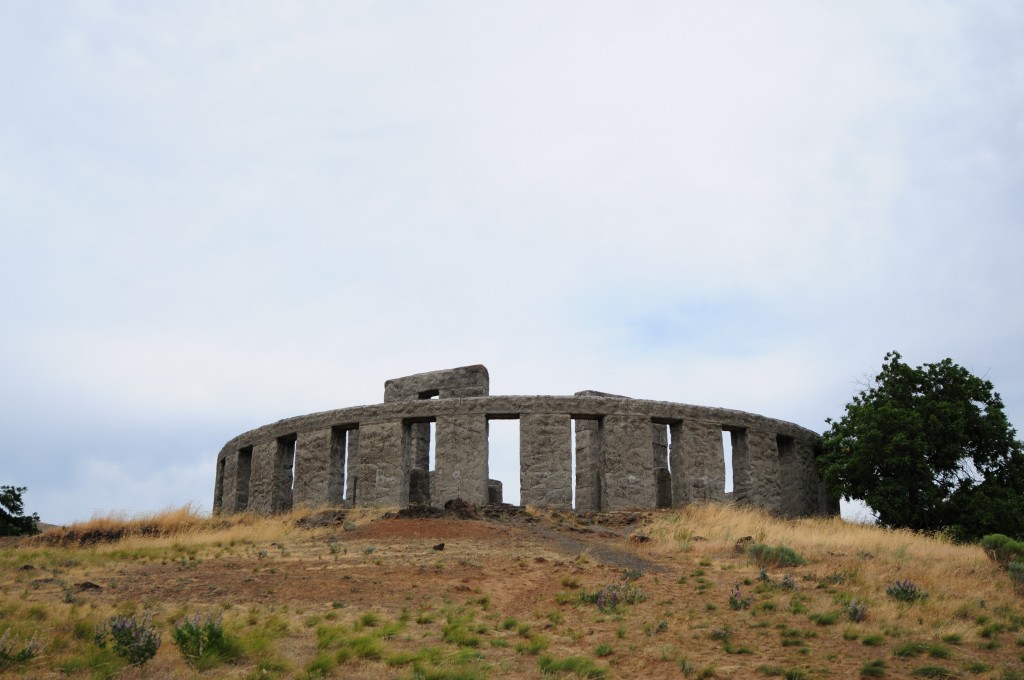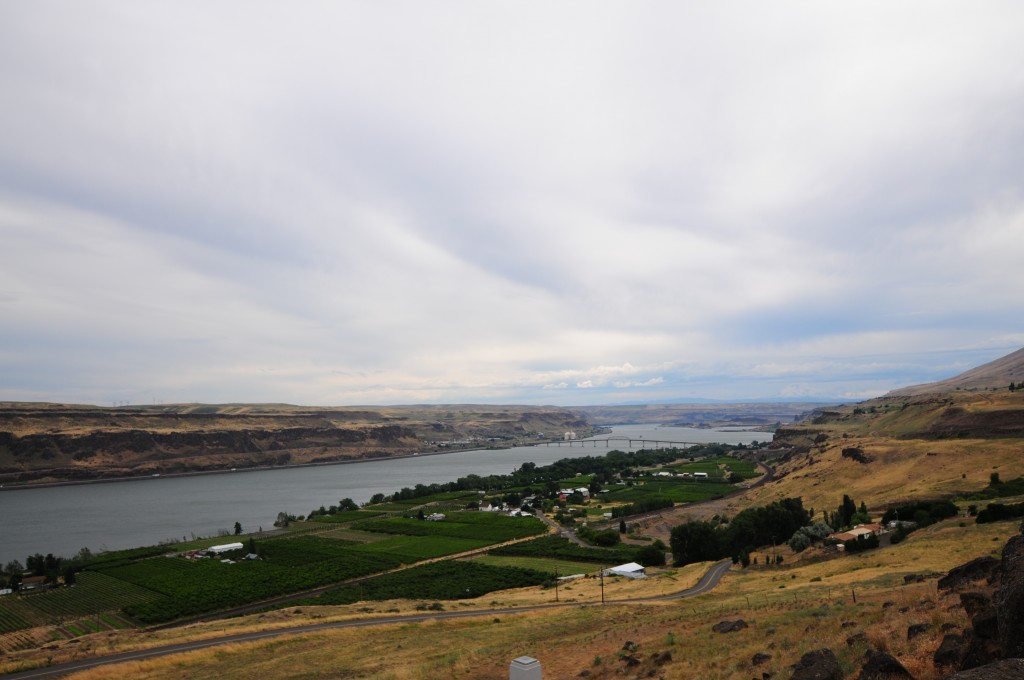 This is a shot of a miniature Stonehenge, which sits near the edge of Washington, hanging just above the Columbia River Gorge, which you can see in the next picture. This replica of the original stands as a monument to heroism and peace. It was Sam Hill who had the idea to erect this monument, after being inspired by seeing the real StoneHenge in England and wanted to build this one as a reminder of the sacrifices made during World War I, and the "incredible folly" of the war.  In 1918, it was dedicated to the servicemen of Klickitat County, Washington who died in the service of their country during the Great War.  The monument was actually finished in 1929 and re-dedicated.  Sam Hill was a very interesting person who was influential in getting roads built in Washington and Oregon.  See more about his life here.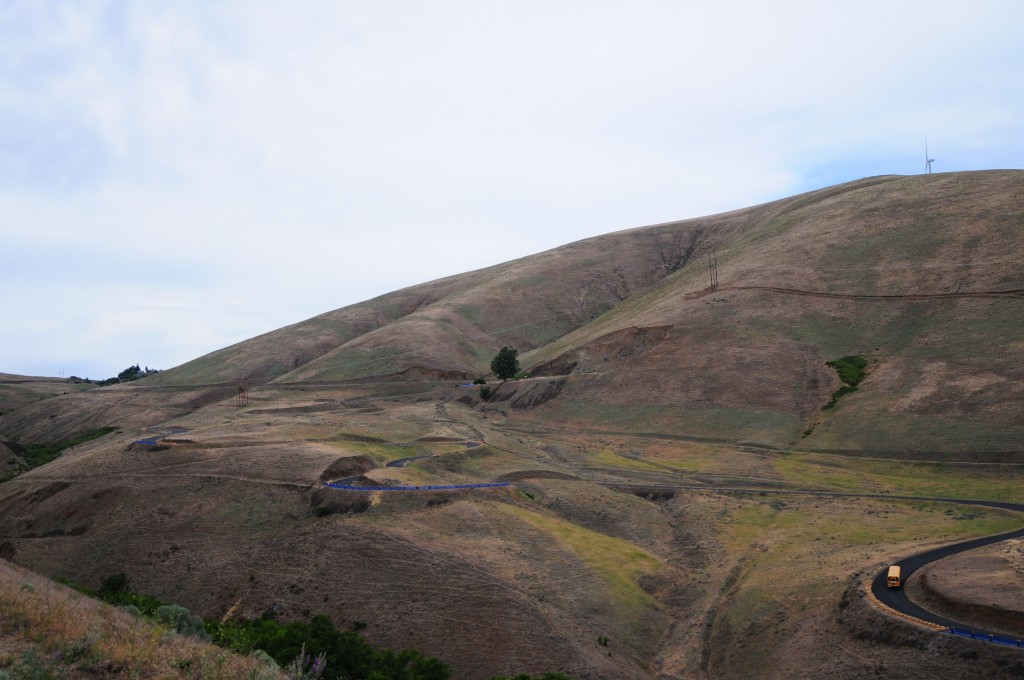 Another one of Sam Hill's contributions was this road pictured above, and in the next two shots: the Maryville Loops.  Sam paid for these roads to be constructed out of his own pocket, after being frustrated with the Washington government's failure to agree to build a highway along the Columbia River Gorge.
Our stop here at this road was purely serendipitous.  I thought we could drive down this road and that would be a fun adventure (plus there is a cache along it), but we never saw a turn for it.  Instead, we saw a turnoff for an overlook, and stopped to look.  As chance would have it, we got there just as buses were pulling up to unload skaters for a practice run for a competition happening that weekend.  There were different types of skate competitions, and we watched a few rounds of this, taking pictures and video.  It was so completely awesome and unexpected.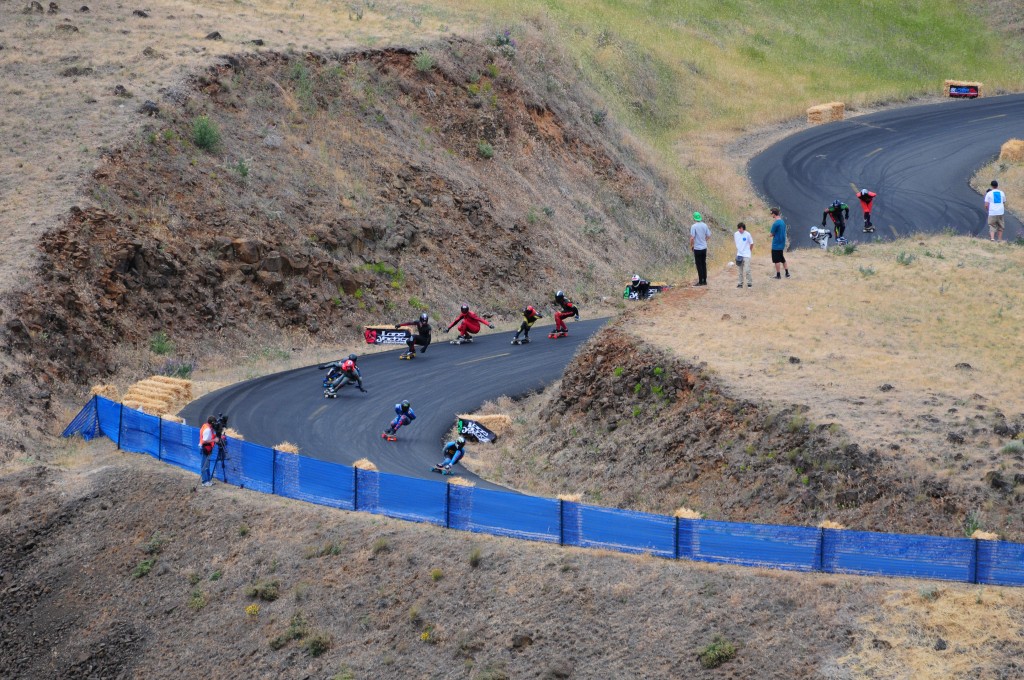 After this, we made it over the Gorge, stopping for dinner and one more cache, and realizing we better make some miles if we hoped to make it to Bend tonight.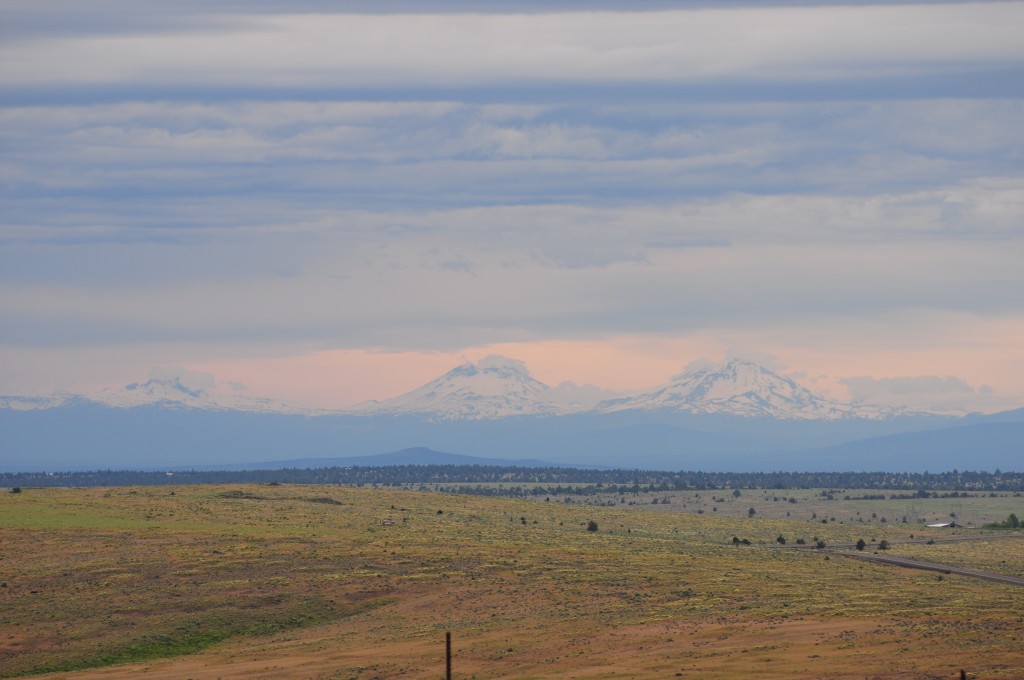 As you can see, though, it was tough to resist temptations to get out and take photos and explore the surroundings, as they were particularly beautiful.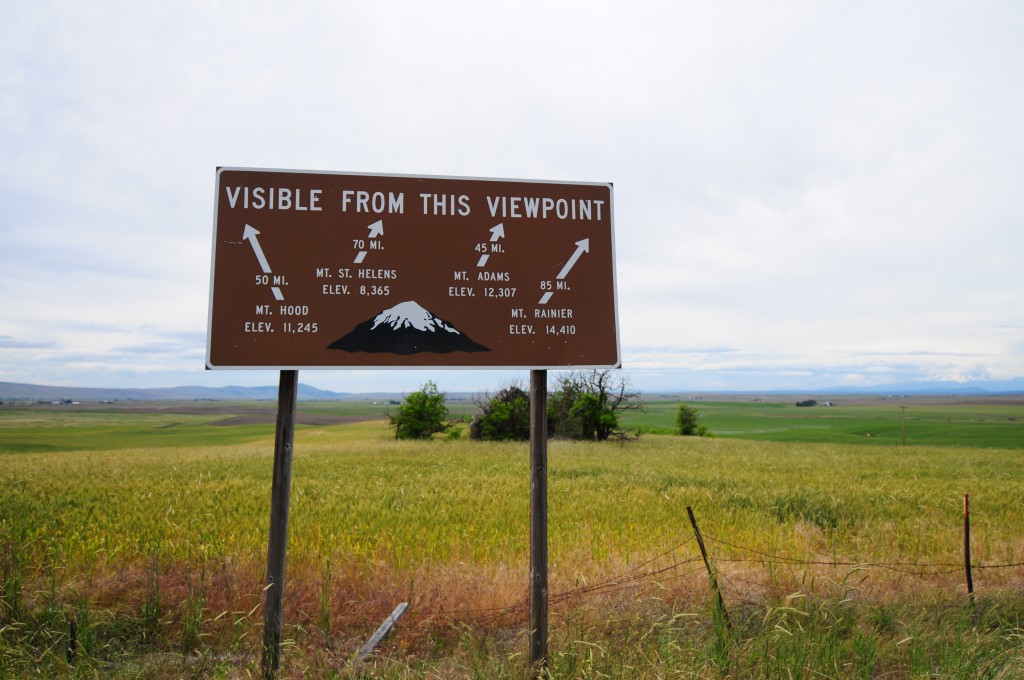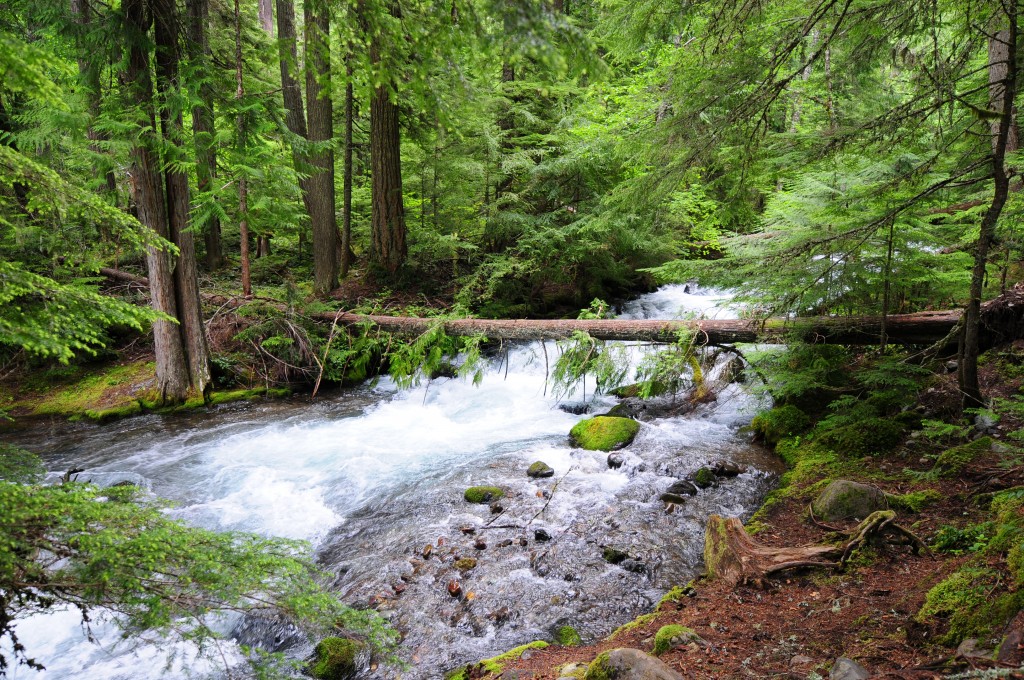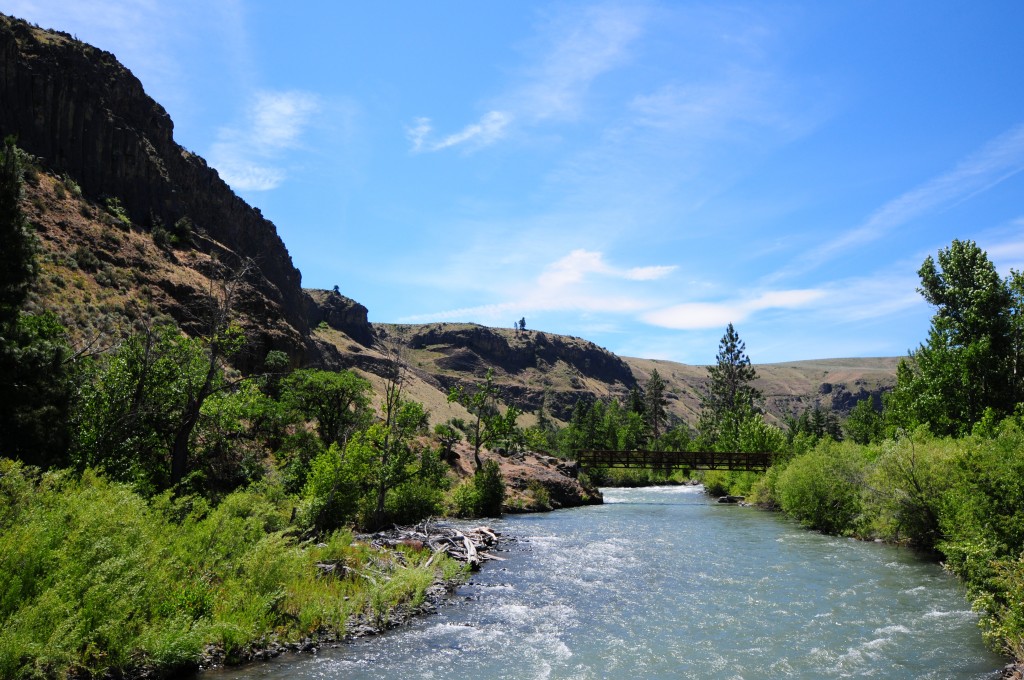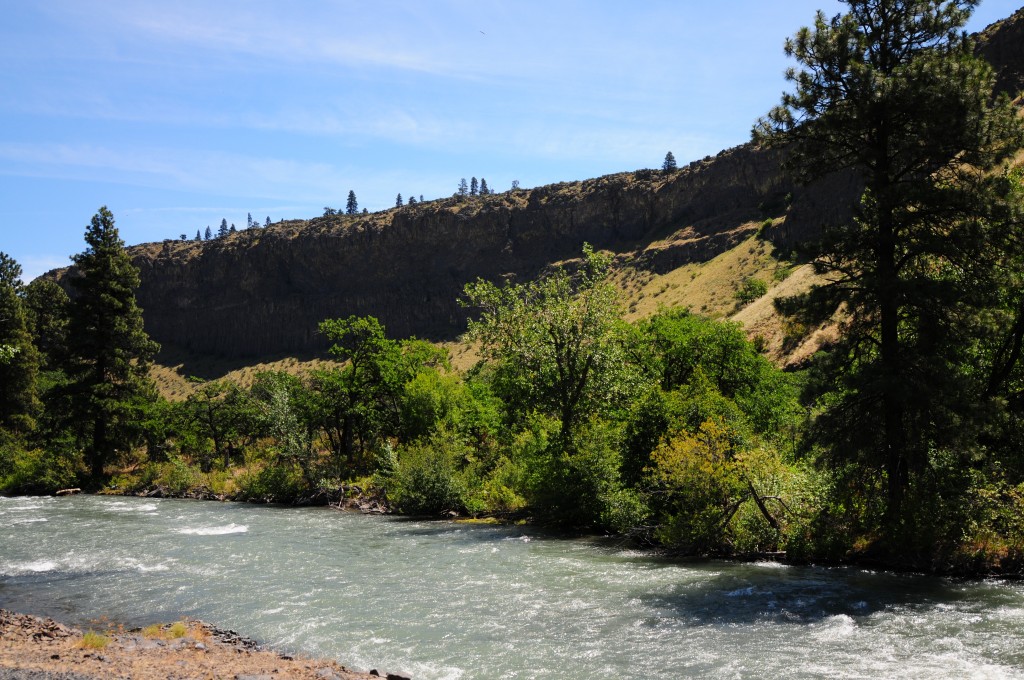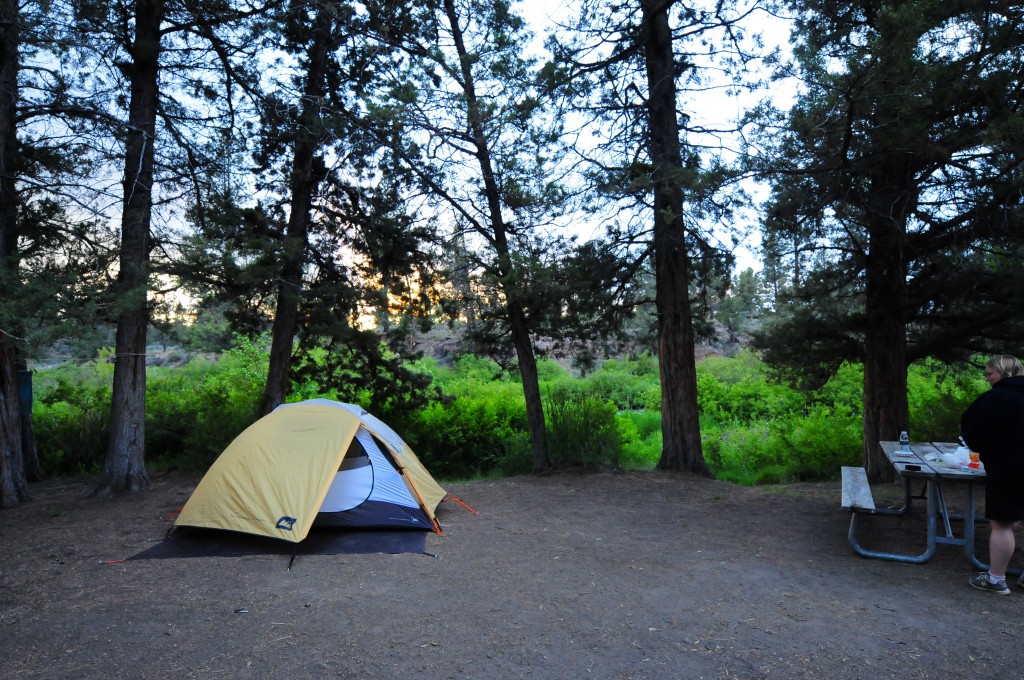 Finally, we made it to Tumalo State Park, and to our camping reservation. Still with daylight left, too! We had time to pitch our tent and have a dinner of that same salad from Pike Market that we had been carting around before going to sleep, the sound of the creek singing a lullaby to us as we got some well-needed rest.