It's been a beautiful spring, and I have been cooped up indoors recuperating. One would think this would give me time to write some stories, but I had found so many other  projects to occupy my time that I haven't had it to spare writing on here.  Mostly, spare moments have been spent brushing up on math skills to re-take the GRE.  Physical therapy and getting back into the world of work, chores, gym and kids was suddenly eating up my time.
I also developed some weird obsessions, like solitaire and cruising sites like Etsy and Pininterest.  Lastly, I felt like there was nothing new to bring up – I was played out. But I haven't forgotten about this place, where I go to write about the parts of the natural world that fascinate me.  Lately, I have been thinking more about my growing environmental ethos, and where it might lead me.
I wasn't that interested in environment for most of my life, shamefully.  I was really too absorbed in animals and my life, I guess, to really think about it.  Maybe I started spending more time thinking about it when I became a mother, as I considered what kind of legacy we are leaving to our children. Perhaps this strengthened interest in the environment grew deeper as I became more invested in geocaching and rediscovered the love I had for the forest, only to notice that it was full of human debris.  Or it grew wings from listening at birds of prey demonstrations, when animal ambassadors are used to tell examples of how humans have both destroyed habitat for, and provided protection for, species in danger of extinction. Maybe I have changed as the world has changed – even though culture has been burning through energy in exponential leaps, we have also been considering the impact as an energy-consuming society.
The main thrust of the environmental movement in America may have started in the seventies, but its message is still pressingly relevant today.  We have changed some of our ways, but not all, and it is now, in this generation, that the very real effects of global warming are starting to be noticed. Maybe it all does come back to animals for me; when I read stories about the poor polar bears marooned on suddenly adrift islands, or swimming 9 km in one day just to get from one land mass to another – land masses that used to be connected – I feel very bad to be a human.  We are asking the polar bear to adapt quicker than it is biologically capable – how many other species are we doing this to?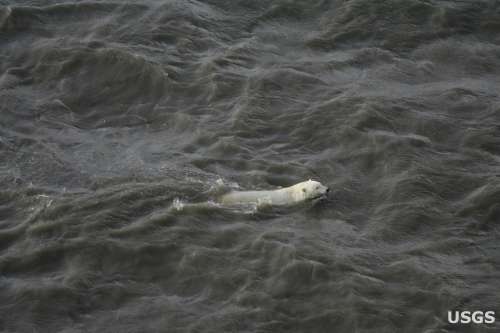 It's not enough.  This thinking and learning about environmental issues without taking action, it's not enough.  Whatever we do to try to reverse the tide of consumerism, it won't be enough to reduce our impact.  What can we do locally and proactively to help save this world for future generations, protect the forests and the animals, and try to set right the damage we have caused to the atmosphere and ecosystems of this planet?
Here are some local paths to action to consider:
Learn about upcoming legislation related to the environment and let your representative know how you feel on these issues.  Vote on them when they come up:
http://www.cechouston.org/2013/03/26/83rd-texas-legislature-regular-session-march-26-2013/
http://www.c2es.org/federal/congress
Making eco- friendly decisions: buying recycled paper, buying a more fuel efficient car, building a greener home, investing responsibly, purchasing organic foods free of pesticides, or starting a compost pile in your home garden, support your local organic food supplier, etc.  Leave me a comment if you want to add to that list.
According to the Environmental Protection Agency (EPA), the average U.S. household is responsible for the emission of almost 60 tons of carbon dioxide (CO2) annually.
Of this CO2 footprint, approximately 32 percent (or about 20 tons of CO2) is controllable:

about 9.8 tons through electric choices
about 8.9 tons through transportation choices
about 2 tons through recycling, reducing and reusing
Educate and involve yourself in the dialogue https://www.facebook.com/cecHouston/info