Priest Lake, Idaho
July 18, 2014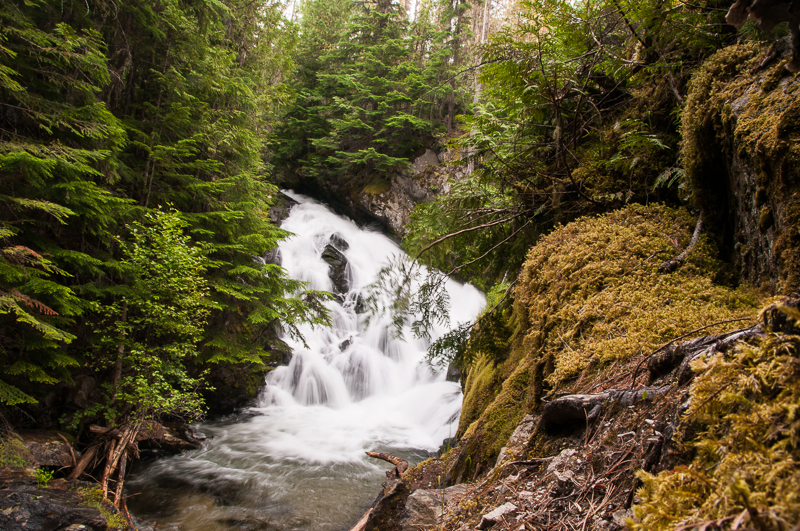 In the morning after camping in the Indian Creek section of Priest Lake, we decided on one more diversion before leaving the area. There was another geocache I had cherry-picked in the area called the Hunt Falls Cache.  The reason this one was special was because of the hide date: 6/25/2001.  I've been working on the Jasmer Challenge, which involves finding a cache hidden in every month/year combination, and I was missing a few, including this combination.  Now I am only missing January of 2001 hides, so if you know of any, please let me know.  I haven't been able to locate any of these closer than Tennessee, and who knows when we will be traveling there!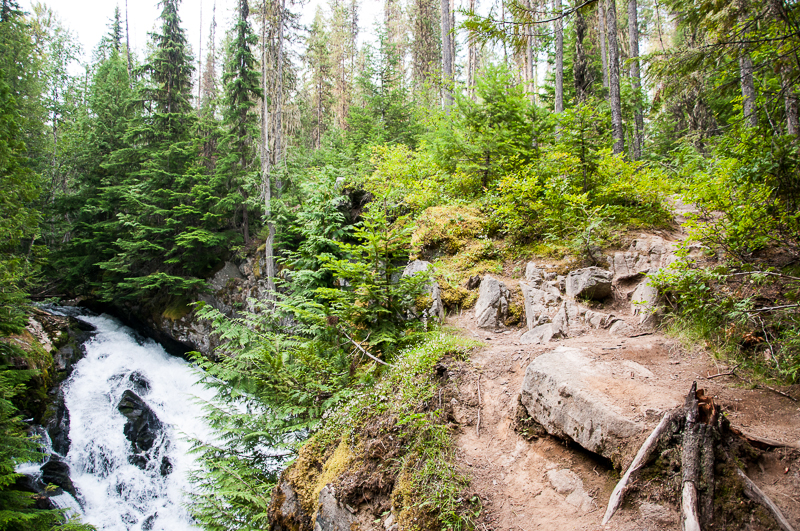 Another reason this one is special is because it, like the Camels Prairie Stash, was hidden by Moun10Bike, a famous cacher. One of Moun10Bike's claims to fame is that he created the very first geocoin. Also, though, he is an actual "lackey" working at the "lily pad": he actually works for Groundspeak, the company that brings us www.geocaching.com. He is also a Charter Member of geocaching.com, as I mentioned in the last post, and has been a member since Sept 2000, right at the beginning of this game. All of these give him revered status in the community.
Also, this cache has 15 favorite points, and leads to a beautiful hidden waterfall. Some logs state that this is exactly what geocaching is supposed to be about, and we love those kind of hides.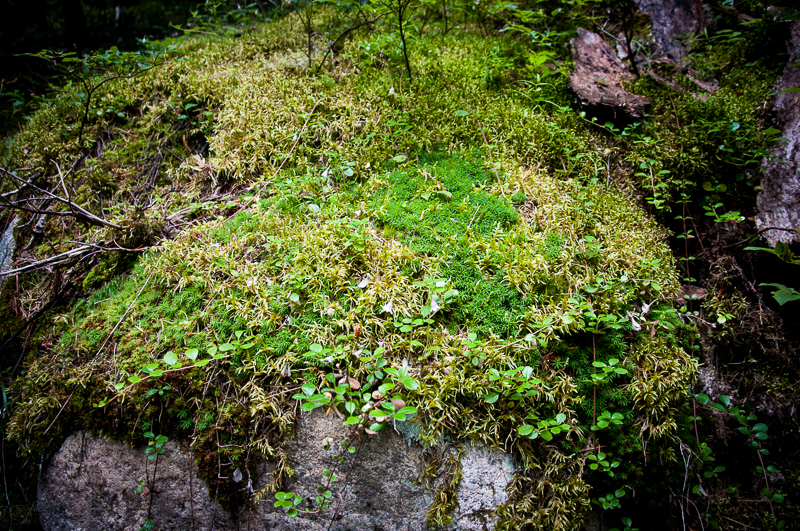 The reasons why this cache is one of my favorites now includes all of those things above, plus the experience we had with it. It turns out that logging road #23 was the road we were first on the night before, so the initial drive up, we had actually done before. Instead of continuing up the hill, though, we turned to the left and looped around, parking the car near where a walking path opened up along the creek. The banks along this path were covered with several different kinds of moss and ferns, as you can see in one of the above pictures, and this is an aspect of nature that thrills me to no end. I wished I could harvest some of this moss to make terrariums out of, but I didn't think there was a way I could get it back to Texas alive. We were completely alone out here; no one else was traveling these roads or paths. We even split up from each other a little. Jason stopped to take pictures and I continued on the little footpath that lead off to the right of the waterfall, once we got there, to go find the ammo can that was well hidden under piles of moss. We were still very much in the wilderness that we were in last night, with the thrill of running into bear or moose at any moment adding the edge of excitement to the hunt.

On the way back, I was by myself for bit, and stopped in a clearing just off the trail. As I looked around, taking it all in, something whizzed past me and then stopped, hovering, and stared right at me. It was a hummingbird, and he was either extremely curious about me, or wanted me gone. I had never been stared down by a bird before, and I took notice of his coloring before he flew off. I looked up which species this was after, and it had to be the Rufous Hummingbird. Apparently these little guys are quite territorial and don't mind trying to even scare humans off of their areas. That was a special birding treat for me, since as far as I know, I have never seen one of these before or since.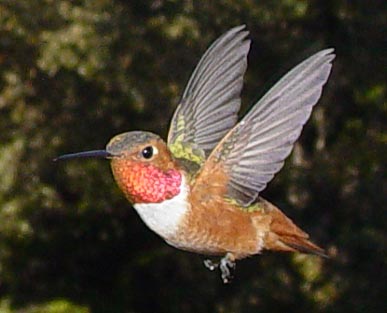 This stop was worth the half hour to an hour side trip, but then it was time to actually start making our way to Montana. We made our way south to Highway 2, then headed east. The road curved up at Sandpoint north to Bonners Ferry, then crossed into Montana. Neither of us remember if we had breakfast before we left the campground – if so, it was probably a bar or these dried breakfast pouches I had brought – so about mid-morning after we crossed the Montana border, I made us some ham and cheese croissant sandwiches that we ate as we walked to a cache maintained in memory of a fallen cacher. Our goal was to make it to the eastern edge of Glacier National Park by lunchtime, but there were slowdowns. Road construction, some kind of delays, a little bit of rain, frustration, and stopping for supplies in Kalispell lay in between. Next post, though: Going-to-the-Sun Road, and our first day in the park.