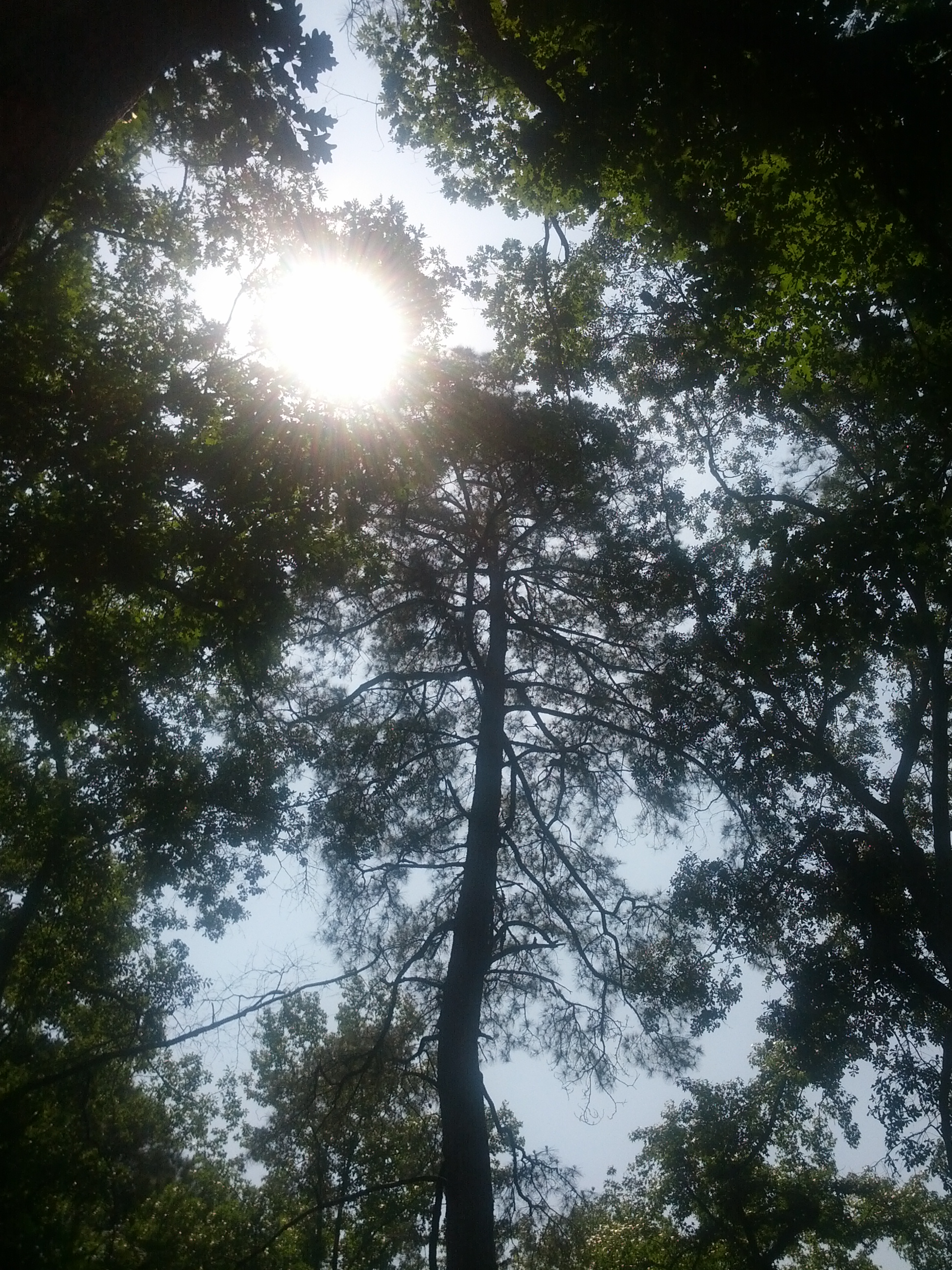 Finally, a camping weekend. It's been a long six months since we went camping. Last time we went, we were actually at this same park. It's not the closest state park to us, but it might be the most popular, especially with the scouts. Last time we were here, it was with scouts, and this time we were surrounded by them. There was even some kind of misunderstanding where they thought our campsite was part of their reserved lot, and even after they realized their mistake, scouts were kinda spilling over into our site. A green pup tent claimed a part of our land, quite a bit beyond our tents, but we didn't put up much of a fuss about this. Scouts were out and about riding bikes, playing lacrosse, hiking – all over the park.
We chose this park this weekend because it was the closest one to a family we are best friends with, who had just gotten some yaks and wanted to try them out. They didn't really have a way to transport said yaks, though, so we headed over there first to strap them on top of the luggage rack of our van.
I was trying to to figure out for a few weeks the puzzle of how we were all going to make it on to the water this time around. We had the two yaks, but they were very small, so the most likely candidates for that were the two teenage boys, but neither of them had been in one before. My parents wanted to meet us up there with the canoe, but they wanted to take it out on the water, with a small child in it (preferably my youngest). I wanted to be out on the water with the boys in case they needed help, my friend thought her daughter would not like it if she was not out there as well – and we were in need of another vessel. Fortunately, they do rent boats there. The park leases canoes and paddle boats for $10 an hour, or $25 for three hours (for canoes).
So this is how Jen and I found ourselves furiously cycling a paddle in the midday on Lake Raven trying to make it from the boat house on one side of the lodge to the boat ramp on the other side, where the boys were waiting for us before they could their yaks in. We wanted to make full use of the hour we had!
On our way over there, I got this shot of the outdoor patio area of the lodge, where I want J and I to have our wedding at later this year. I've been shopping for ideas, including making an arch very similar to this, so I thought it was really cool to see how these people had their set up.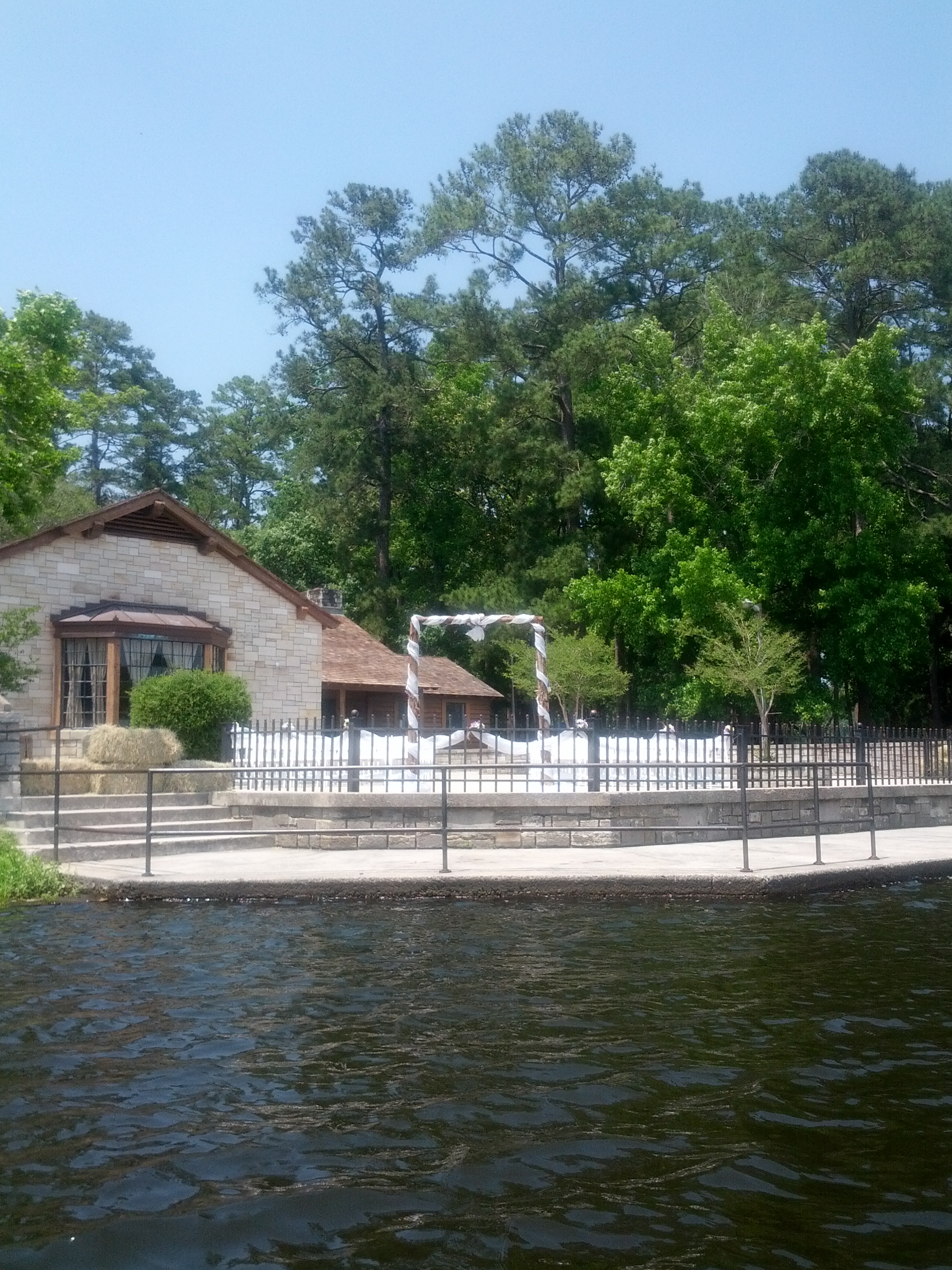 We ended up spending most of our hour watching the boys try out the yaks very close to the boat ramp area, and then picked up my youngest boy, who had just finished his canoe ride with his grandparents, and took him with us on the paddle back to the boat house. In all the times I have been to this park, I have never rented water vehicles here, so I am glad to know about this service they offer.
After dropping the paddle boat off, my friend took her daughter swimming in the swimming area right there between the boat house and the lodge, and I went back over to join my parents for a little longer. They had gotten the boys some lacrosse sticks, and the boys were learning how to play. My dad used to play lacrosse for many years, and it is nice that he can share that with my sons during this time. Soon after, they left and I took the boys to join Jen and little K at the swimming area, where we cooled off in the shady (albeit) crowded beach area. I also had never used this feature of the park. It was truly a water weekend for us – I guess that is what happens when we finally clear out all the geocaches in the parks – we actually try NEW and different things that are also fun.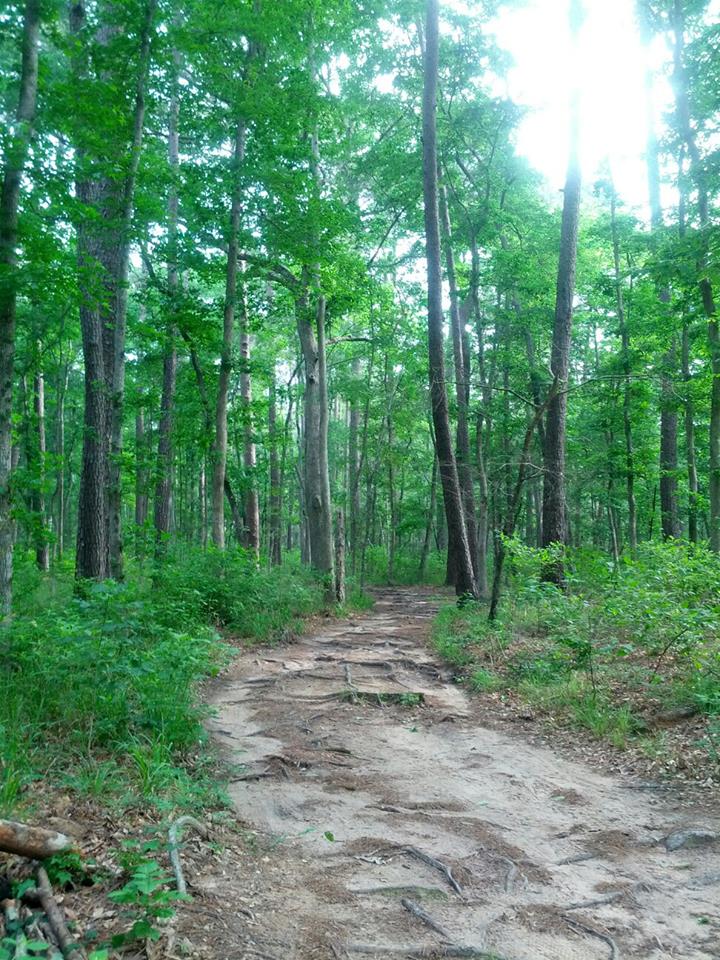 We had spent the morning before this hiking along the Chinquapin Trail, testing out the limits of our hiking abilities. Jen and I really want to go on some long distance hikes, starting this year. We wanted to do long backpacking trips. The problem is, I have this leg injury I am still recooping from, and she has this young daughter, who just turned four, that she has sole care of most of the time. It is a rare day that she is without her daughter and not working, so we have come to accept the idea that little K is going to have to join us on many of the hikes we plan on taking. We went about two miles, at a relatively slow pace, with no gear – and that was about my limit, as I was limping by the time we got back and needed to rest my leg. It was also little K's limit, as she was asking to be carried and telling us she was tired, wanted to go home, and was hungry and thirsty by then. The boys had a really good time on the trail, and we let the older boys have a sense of independence on the way back, which satisfied their need to prove themselves a little bit.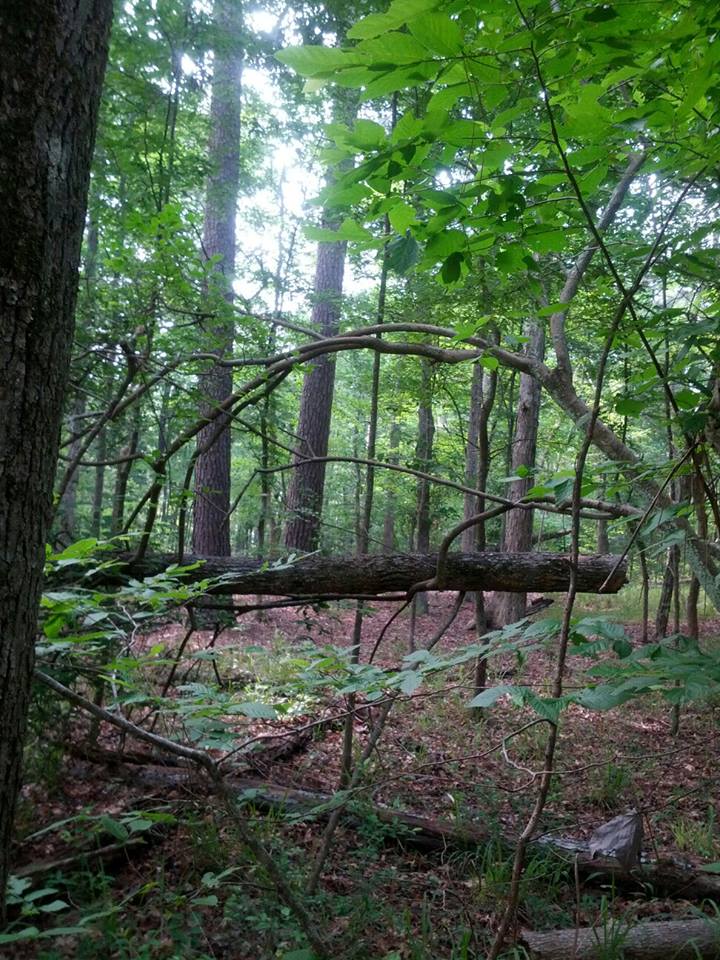 During this water adventure, J had some solo time at the campsite, and took the dogs for a long walkin the woods, so that was a good respite for him. He had worked really hard to load all our gear up and get us and Jen's family set up the night before with tents and whatnot, and the kids had been driving him crazy so it was good for him to get a break. When we were done swimming, he brought the van back over to pick us up, and we went back to the campsite to cook our dinner, start our fire, and get some s'mores going.
He and little K went to bed first that evening, while Jen and I stayed up with the boys talking around the campfire. There was a long conversation about who was going to be our celebrity environmental spokesperson (Ted Danson, we decided, after reviewing the dossier of several candidates), and then told spooky stories around the fire. In the morning, we thought we might take another hike, but packing up and breakfast took all the remaining time we had before having to rush back to get a kid to a school related project meeting.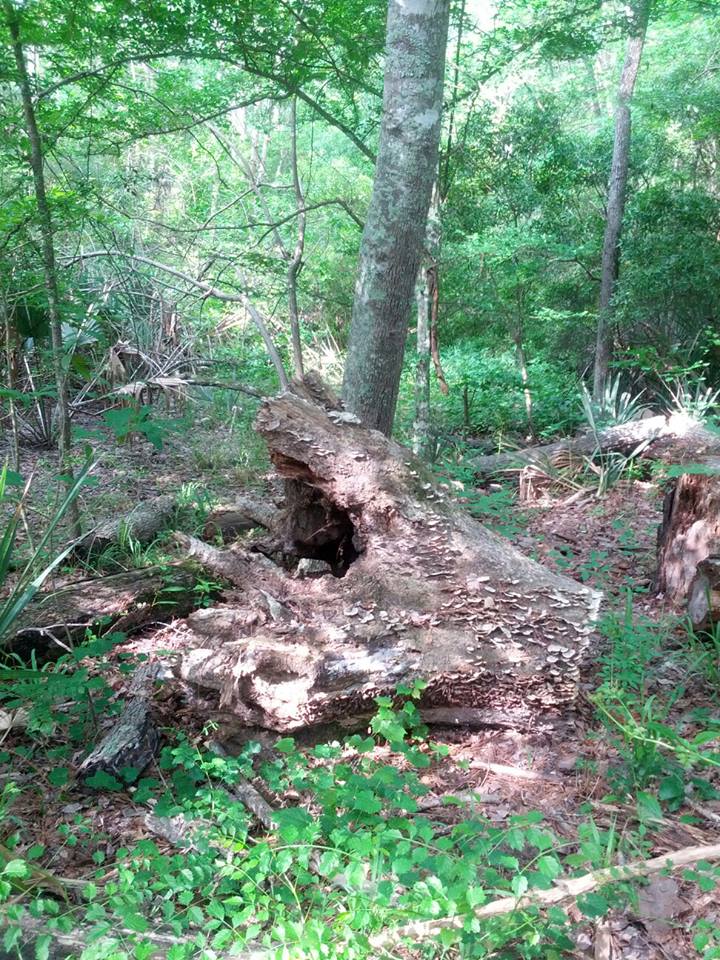 Wildlife we saw over the weekend: a raccoon sneaking into an open trash can as we pulled into the park, a big alligator lazily making his way up the lake as viewed from the fishing pier, a red shouldered hawk flying from tree to tree in the afternoon sunlight above the lake, a small copperhead snake making its way from our campsite to the scouts, squirrels, ravens, cardinals, a tufted titmouse who landed on the ground in our campsite to say hi, a pileated woodpecker checking out different trees near the newer restrooms in the campgrounds, and many other little birds we didn't identify (forgot to bring our bird book or get our binoculars out). An amazingly large amount of bullfrogs were up singing to each other during the night – it was almost overwhelming. Bullfrogs are in no danger of going extinct at HSP, that is for sure.
It was a fun camping trip – almost too short, although we were sufficiently exhausted when we got home. Hopefully the first of many more trips to come this year, as I am ready to get back out there and play!