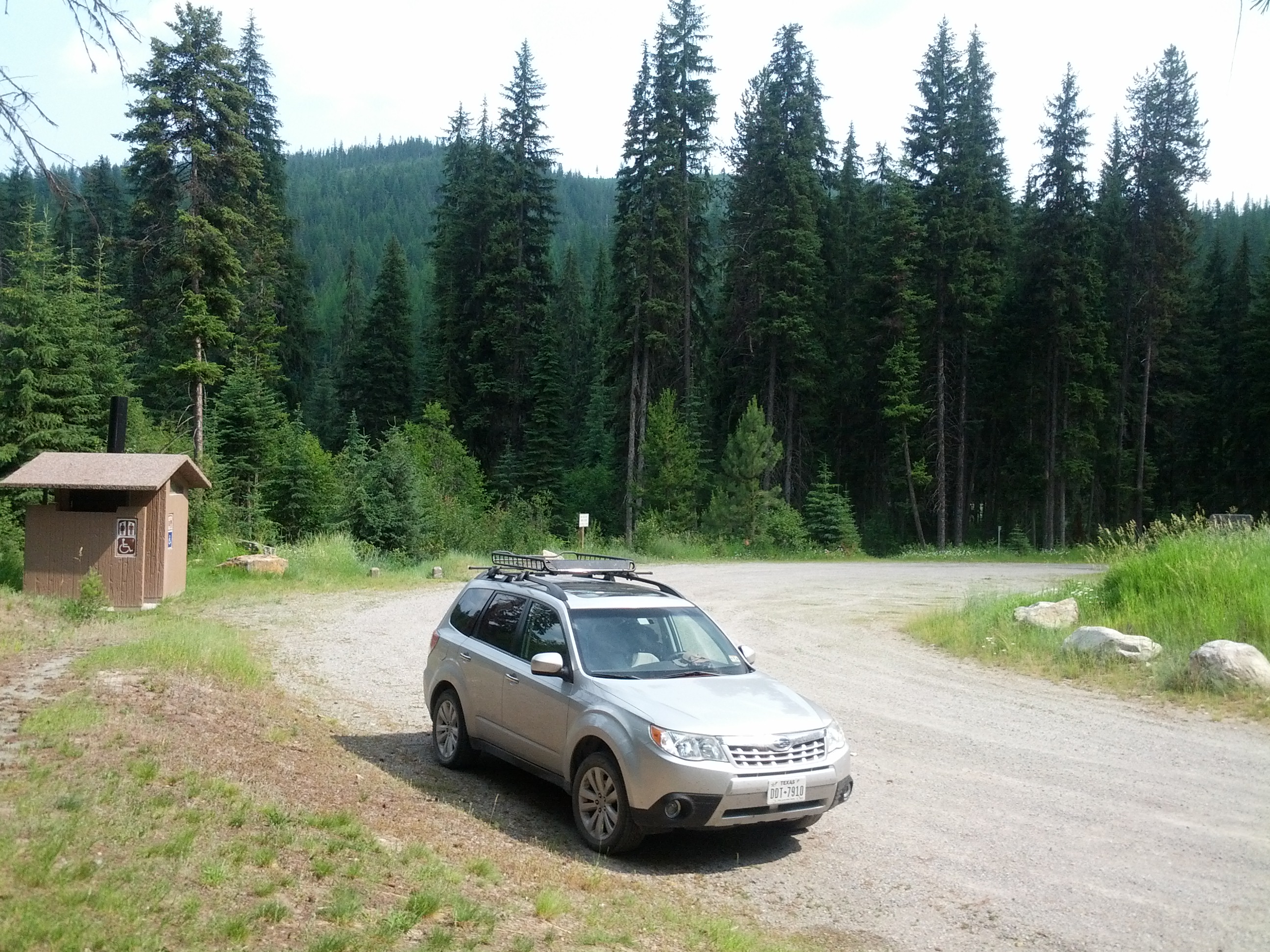 On the ninth day of our journey, we made our way north from Pocatello up Highway 15, then Highway 90, crossing the border between Idaho and Montana twice as we skirted around the southeast edge of Idaho. We meandered into Anaconda, MT to get some of my precious Taco Time for the third time so far along the trip (I developed an obsession with their crisp meat burritos when I lived in Oregon, and they only have these out west). We ate our lunch over the hood of the Subaru in a cemetery on a hillside that looked out over the entire town. Then we took a short walk to find the cache there before getting back on our way, heading towards Scenic Route 12 at the edge of Lolo National Forest, a route that would take us west towards Orofino.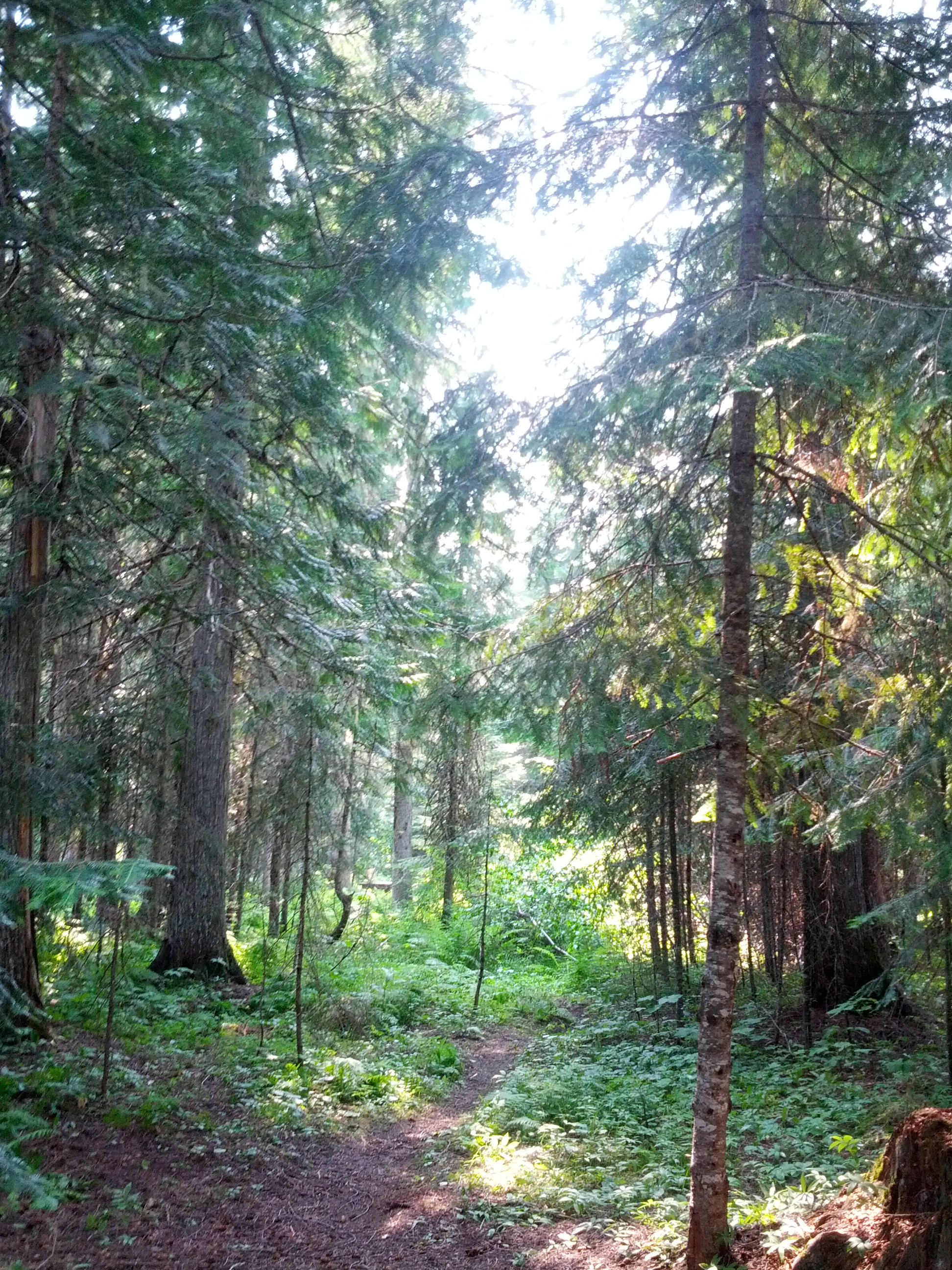 I wasn't anticipating how beautiful this road would end up being. Sometimes along our road trips, there are little unexpected jewels like this that end up being the places we love the most. If you ever get the chance to camp here, you should do it. We would in a heartbeat. We hardly saw any other cars out here, either. Also, we learned some things here about Lewis and Clark that have really stuck with me.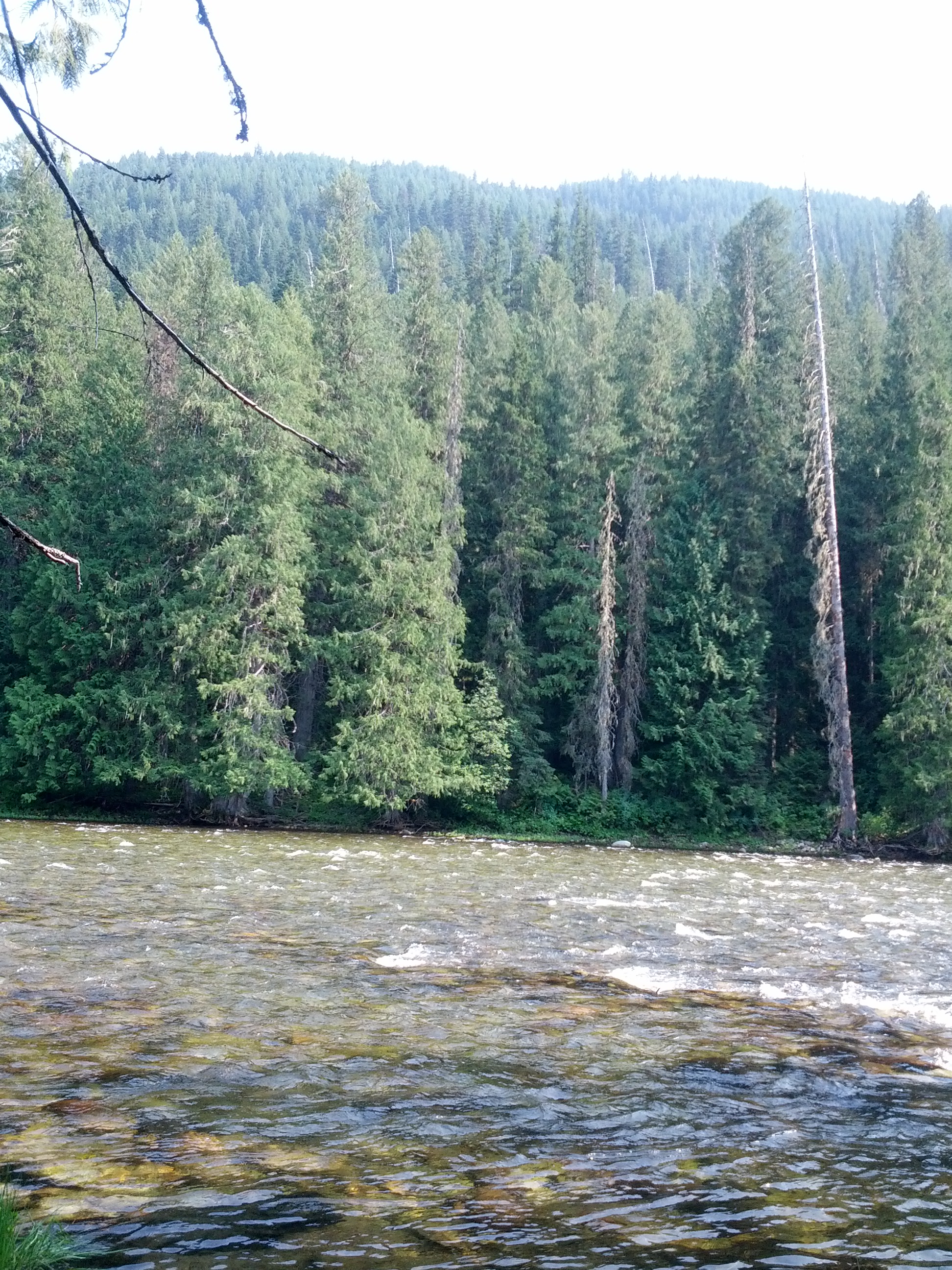 In August-September of 1805, Meriwether Lewis and William Clark, along with the Corps of Discovery, had reached the Continental Divide south of the Bitterroot Valley. They were dismayed to see a mountain range in their path, rather than a clear path to the Pacific Ocean. They soon realized they would have to find a passage through the Bitterroot Mountains, hiring a Shoshone guide to lead them ("Old Toby"). They had acquired ponies from the Shoshone, and their current company included twenty-six hand-picked army troops, Clark's slave York, interpreters Charbon-neau and Sacajawea and their infant son Baptiste, and two of Sacajawea's fellow Shonshonis. They camped for a night at a place called Traveler's Rest on the south side of Lolo Creek, taking some time to repair clothing and make moccasins before heading out for one of the most arduous parts of their journey. Although they were warned that the way was difficult, they didn't realize how bad it was going to be, and it ended up being eleven days of physical hell before they emerged from the other side.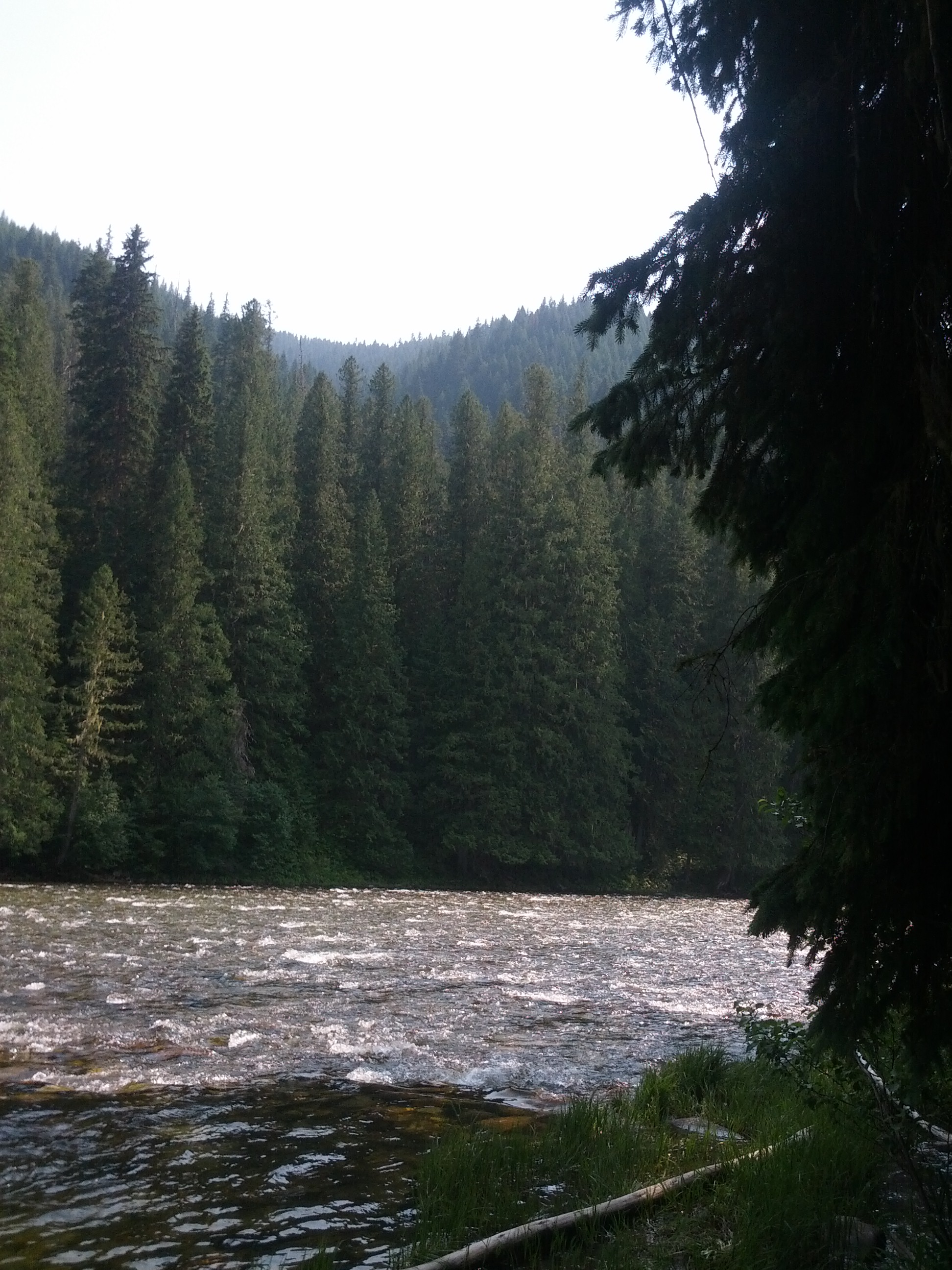 Their ascent into the mountains was so difficult that the horses even struggled to make it. Some of the horses slipped down the mountains, and as Clark reported in his journal, became "verry much hurt". This saddened me as I read about it. Even though the party had been warned about the scarcity of game on the trail, they hadn't quite believed it. They got so desperate for food that they ended up eating two of the horses. The paper that I read about it, obtained from one of the interpretative kiosks, mentioned that they had to eat the colts. I am not sure if in this usage, "colt" refers to the technical horse term of a "male horse under four years of age", or if it is the colloquial usage of the word, referring to a foal (baby horse). In any case, I imagine that scenario was not pleasant to either the people, in terms of emotion or a practical loss of a usable living tool, or to the other horses, who probably watched and smelled their brethren being roasted.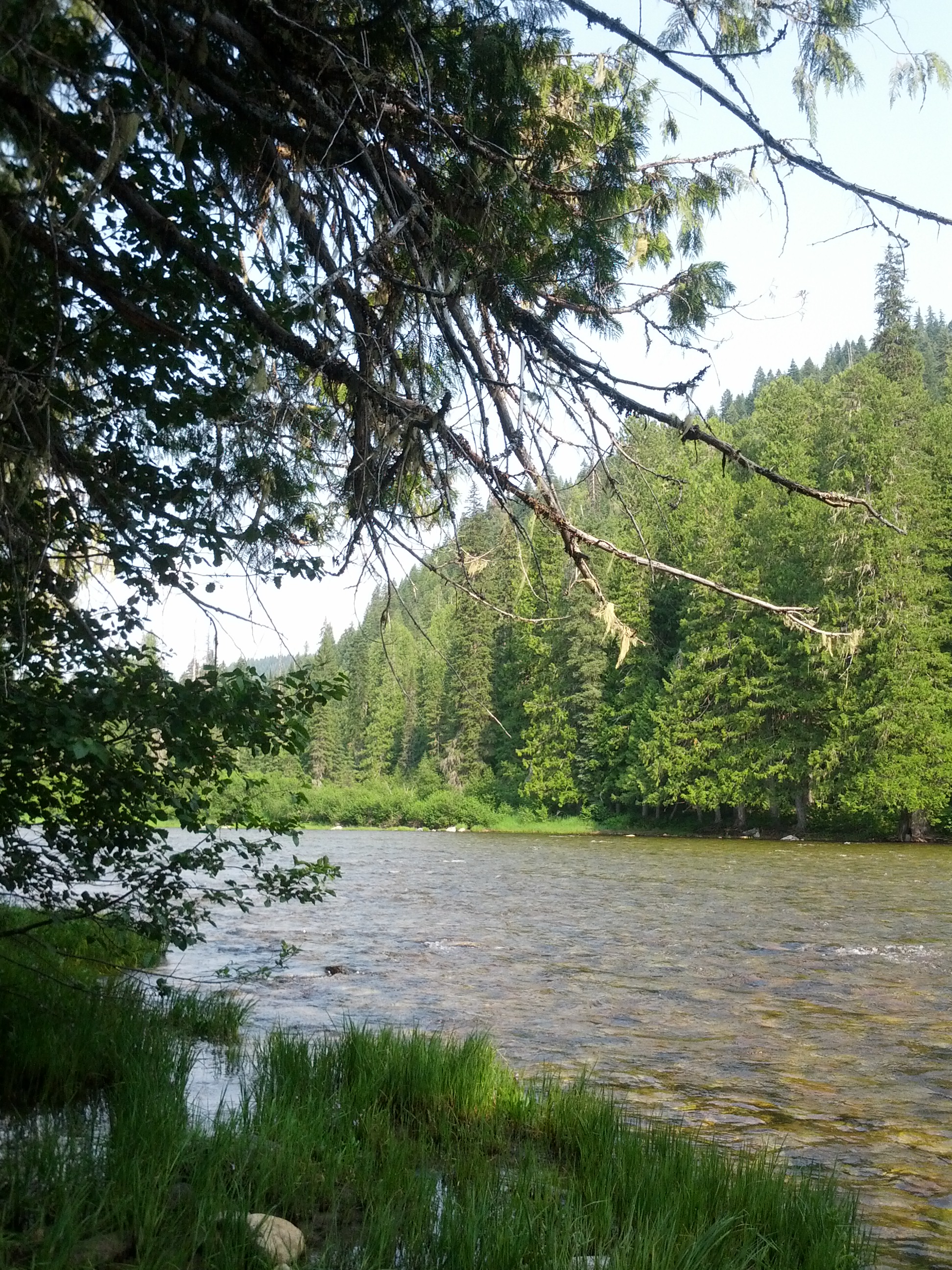 They also ate some of their emergency rations, such as a portable soup they had packed, never expecting to use. When they emerged on the other side, they were suffering the effects of malnutrition, with weakened limbs, fatigue, body rashs, and diarrhea (I guess the colts didn't set well).
They ended up coming back this same direction ten months later, making the crossing in reverse in terrible winter conditions, with snow six to eight feet deep. This time, they did actually enjoy a soak in the Lolo Hot Springs, a luxury that Clark did not want to engage in on the way out because the water seemed too hot to him. This time, the cold might have changed his mind, as he had written in his journal about leaving this area that he "experienced cold and hunger of which I shall ever remember."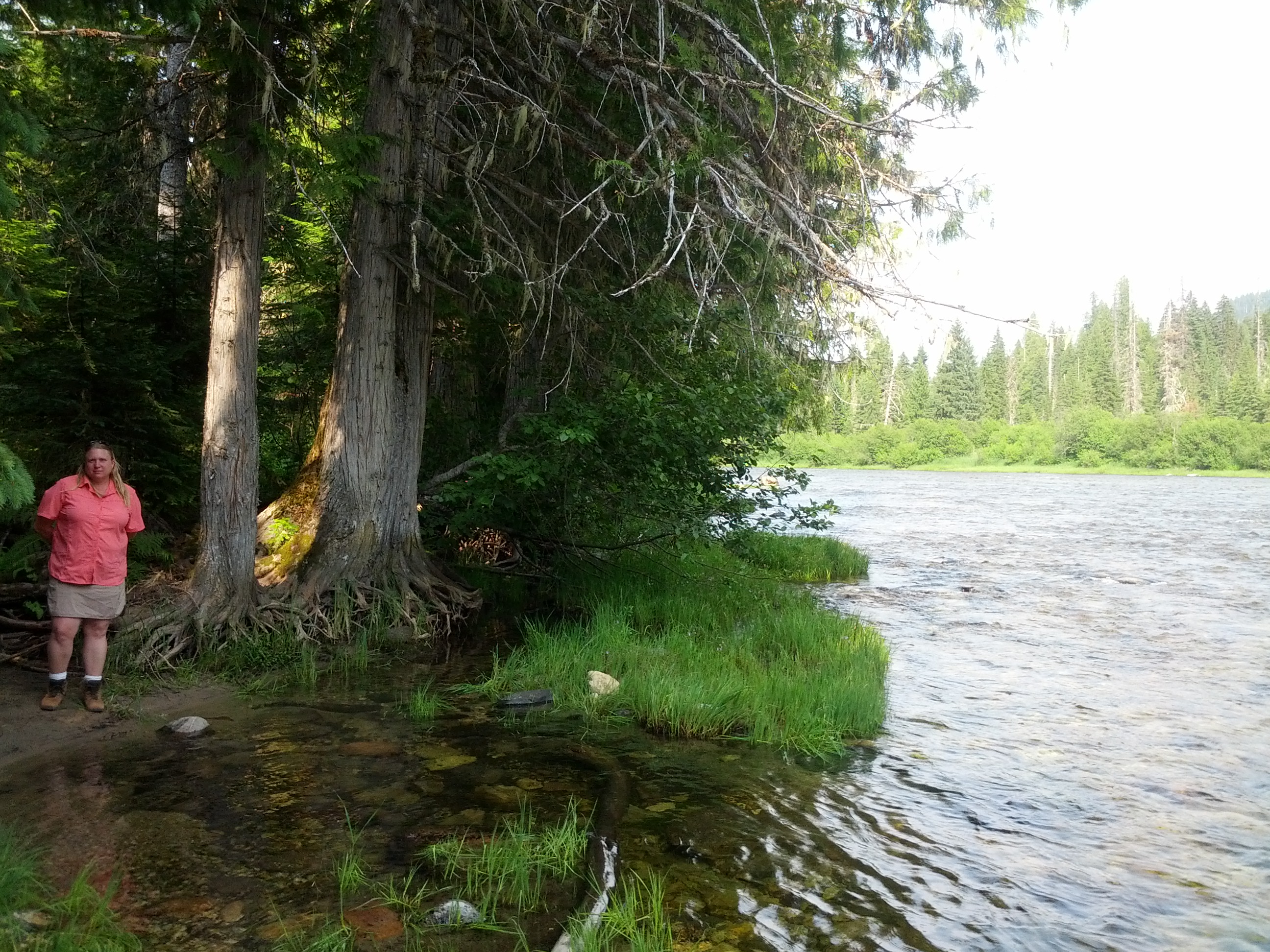 I thought quite a bit about Lewis and Clark starting around this part of our journey, and over the next week or two. I imagined what Lewis and Clark would think about our world now. This passage over the mountains that seemed so difficult over two hundred years ago was so simple now via automobile. Roads have been carved into the lands where they encountered wild game and hunting lands. Even though the cost of living and gas is high, our costs today are nothing compared to the sacrifices they made during that time period. We have it so easy.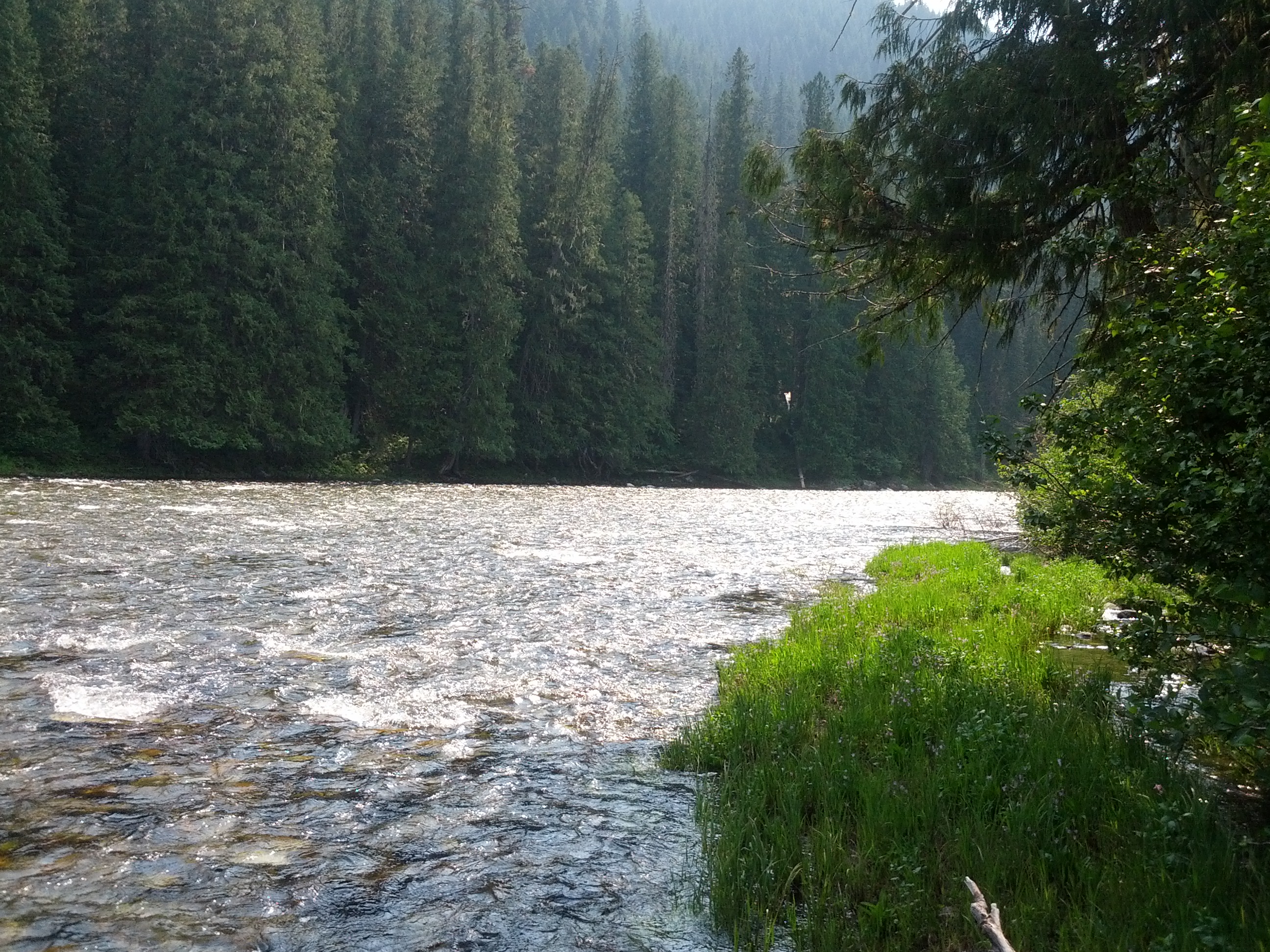 With this ease of travel, we were quite comfortable in our climate-controlled vehicle, cruising along next to a gorgeous clear water river. I guess that is how this area got its name, the Clearwater National Forest. We were soaking it up. We stopped to walk down short trails leading to foot bridges. I was captivated by the trail registration forms that asked the user to describe how many and what type of pack animals they would be using along the trail, and signs describing changes to hunting and fishing regulations, the likes of which I had never really considered, with words like "bear traps" and differing minimum sizes for male and female fish. I would like to be the kind of person who takes pack animals up into these wilderness areas for lonesome adventures in the wild, but I am not sure I am that brave. There is definitely big game out there, some of those the kind that might eat you! I did also see some moose scat on some paths we stopped at along the way.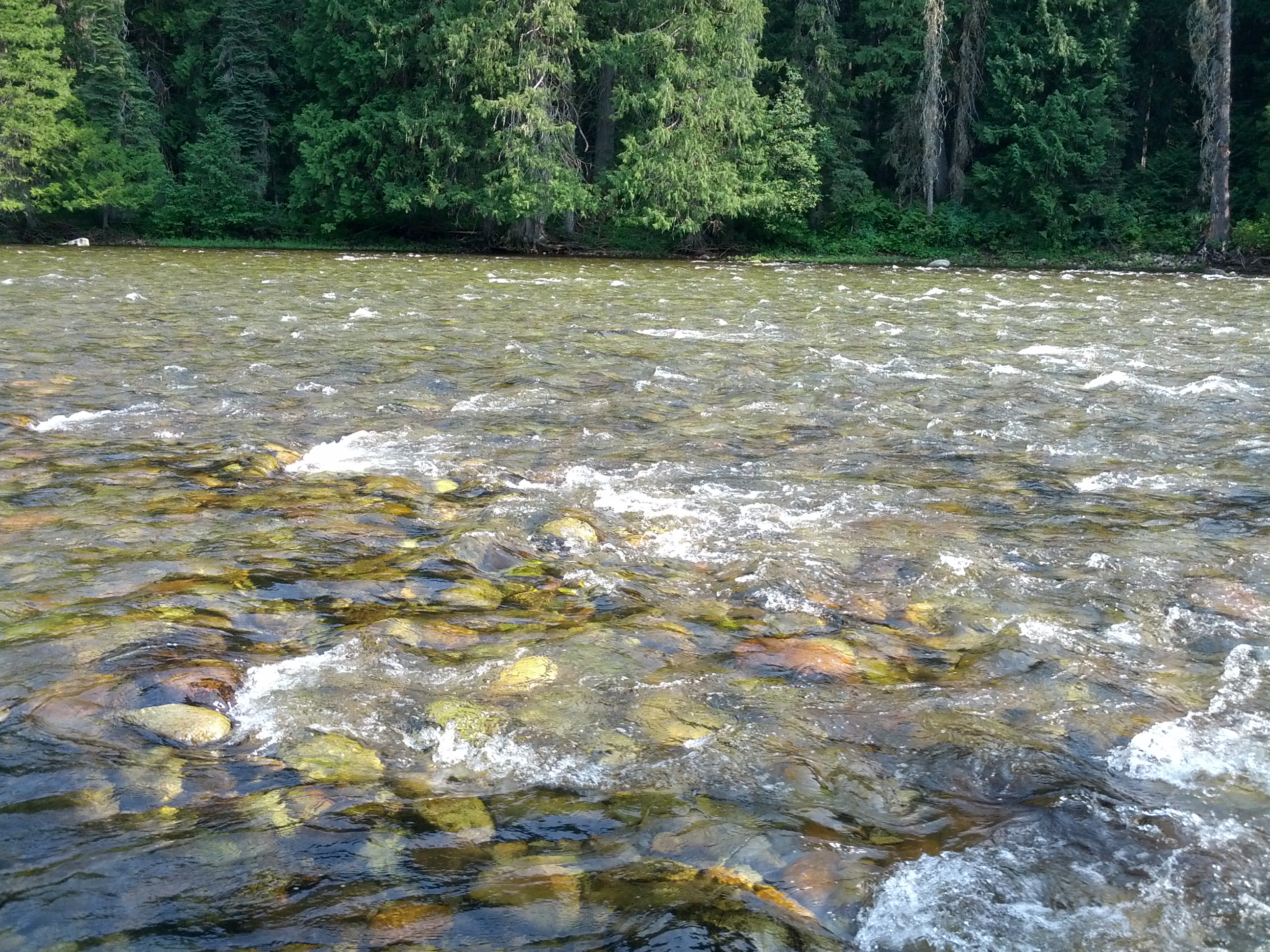 We were on this road for a few hours, and although we were soaking it up and enjoying it, we did get to a point where we were kind of over-saturated with the beauty. I think this phenomenon is fasctinating; the idea that there is only a certain amount of natural beauty we can take before we become bored with it and are ready to move on to something else. I first experienced this during our first road trip, at Yellowstone National Park. Anyways, we were glad to finally be getting off the road when we arrived in at the Konkolville Motel in Orofino. We were headed to this particular location for a specific agenda, which I will detail in the next post. If you are ever headed this direction, I highly recommend this little motel. We had a great time at this little inn, swimming in the pool and eating our grill-your-own steak dinner. It was less than a hundred bucks for the room and the dinner, plus free breakfast. We had such a nice time here that we ended up with a special bonus from our trip, one of those mementos that will last a lifetime. I will explain later 😉 Stay tuned!