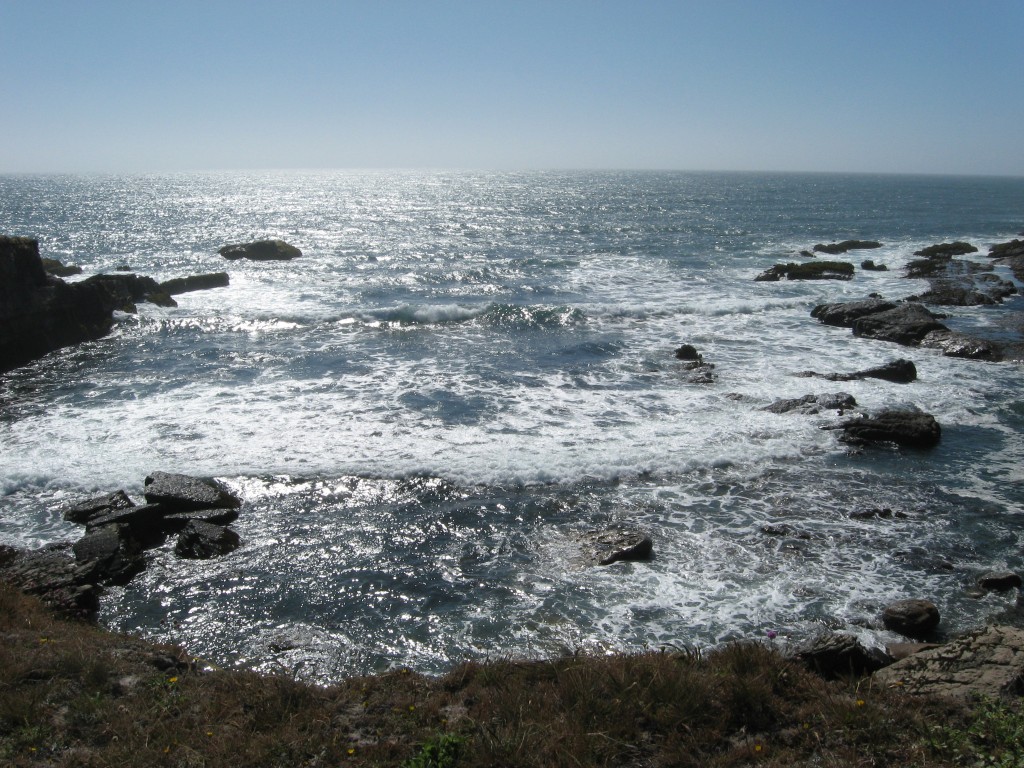 After traveling the long and winding Highway 1 off the California Coast, stopping only to eat deli sandwiches in a little overpriced convenience store deluxe in Olema, we realized we were not going to make it all the way to our campsite.  We were going to have to find a place to stop, soon, so we could minister to the various ailments of the Harding boys.    We were lucky to find a great place to stop for the night, in the unexpected form of the Redwoods River Resort.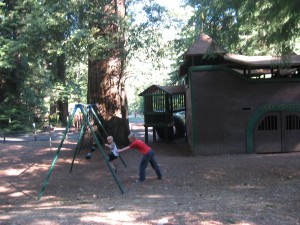 The place was affordable, sold food on site, and, most importantly, had a room available. We were sold…and hungry. The food was substandard microwavable fare, and the room and beds maybe a little rough around the edges, but it was decent enough and surrounded by so much beauty.
In the morning, we headed back out to begin our explorations of the Redwoods. We backtracked just a few miles to head to a secret waterfall tucked back along a mysterious overgrown trail along Highway 101.  At first I sent J to do recon, and he didn't believe there was actually a trail there.  I stubbornly insisted there was, and compelled our little group to wander down it.  The little one fell and scraped a knee along the way, and we fought some spider webs, but in the end, it was all worth it.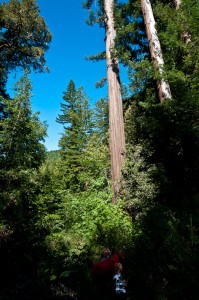 Then we began our northward journey, lurching towards our Zion in a rented GMC Terrain stuffed to the hilt with suitcases and borrowed camping gear.  The Zion in this case was the Gold Bluff Beach campground, located in Prairie Creek Redwoods State Park.  Reservations not accepted, but if you get there around eleven am, you might have a good shot at getting a camping spot.  We were on the road by nine, so I felt confident initially we could make it the alleged one hour down the road in time to get there.
But first, we really must detour through the Avenue of the Giants.  Find a few caches.  Search for the elusive Albino Tree.  And have some ironic, fantastic, and annoying experiences along the way.
The Secret Waterfall: