Inside Groundspeak Headquarters, Seattle Washington.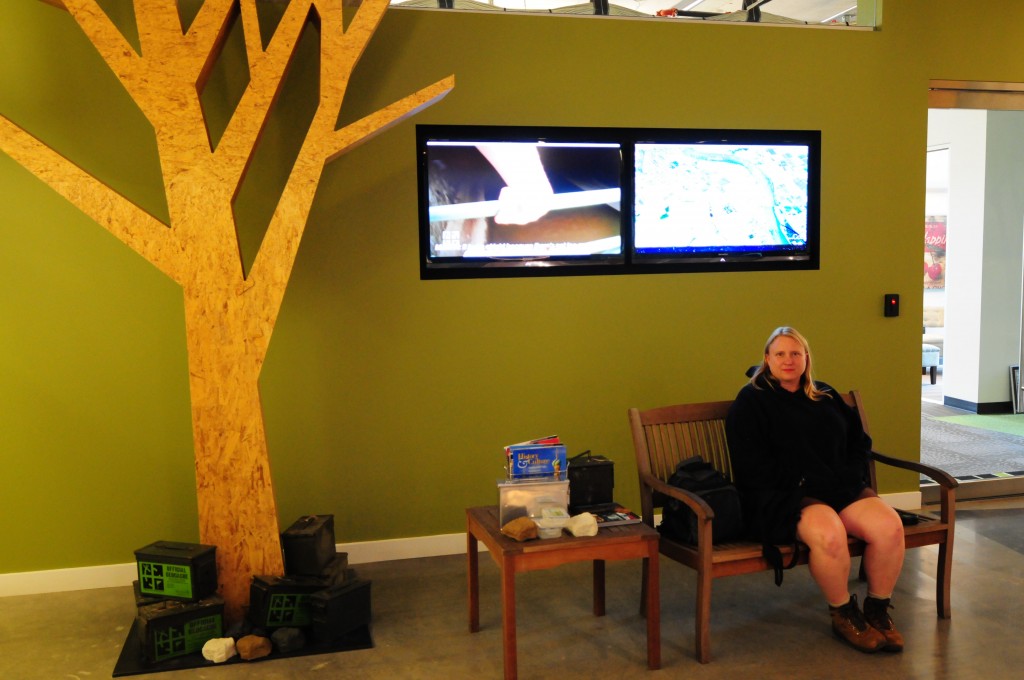 There's a really big cache in there to claim a smiley on, and earn the special icon.  The amount of trackables this thing held was amazing.  These pictures are from back in June 2012.  As of this writing in November, this cache has had 18, 391 trackables pass through it in the eight years it has been active.  There is 241 logged into it right now.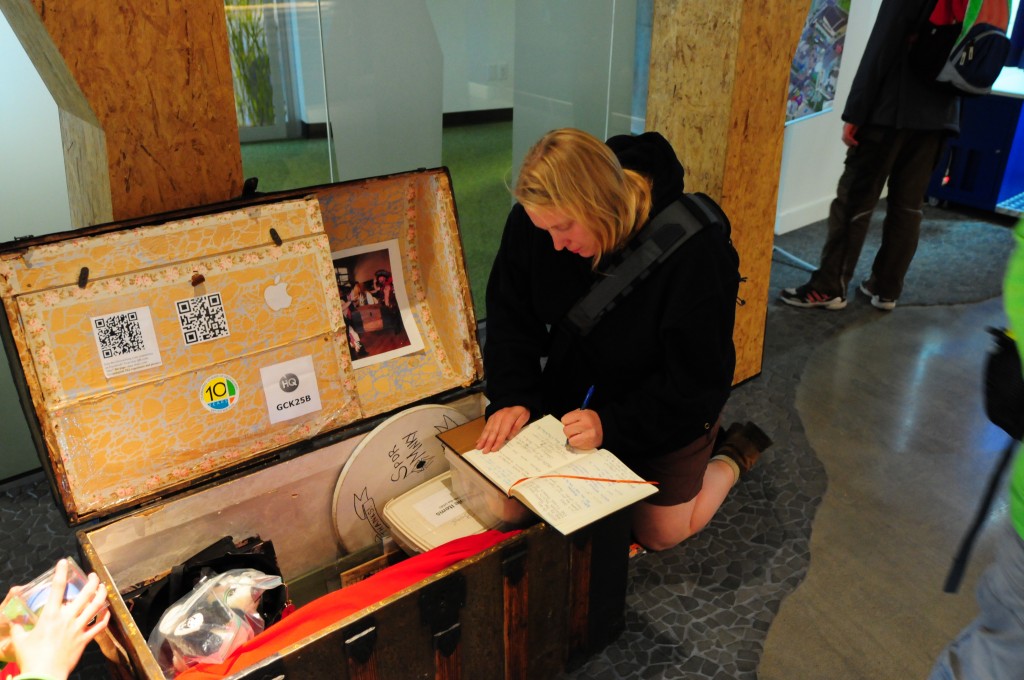 This was one of the main stops in the journey for us.  We now had completed the GeoTriad -finding the Original Stash, this, and the APE cache in Washington (both had found the latter years back), so we purchased special GeoTriad coins from the front desk to commemorate.
Jason felt like after this whole journey we had completed to get here, the actual destination was a little anti-climatic.  But…isn't that how it works?
I am not sure what he was expecting, maybe a little bit more like a tour of the offices – but we didn't arrive on a Friday, the day they cater to guests a little bit more.   We only had this one day – I think it was a Monday.
While we were in the area, we also could not pass up the chance to find some of the top rates caches nearby – Totally Tubular II and III.  Then we went to visit Pike's Market – pictures forthcoming.